James Madison University men's soccer signing class revealed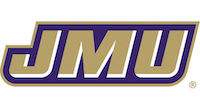 HARRISONBURG, Va. – On Wednesday afternoon, James Madison University men's soccer head coach Paul Zazenski announced his 2019 signing class.
The class consists of nine athletes, eight freshman and a transfer. The class is highlighted by a 2019 Gatorade Virginia Boys Soccer Player of the Year, Golden Gloves Award winners, a Switzerland U15 to U19 National Player and multiple double-digit goal scorers.
"We are very pleased with the 2019 recruiting class overall," Said head coach Paul Zazenski. "This year's class boasts a wide variety of talent spanning from club, academy and overseas. The majority of the class is coming from the state of Virginia, with many of them having played with and against each other for quite some time now. This group should provide us with depth and some dynamic qualities to an already veteran team. We are very excited for what the future has in store for these 9 players and we can't wait to start working with them come August."
Clay Obara
Position: Midfielder
Height/Weight: 5'11/165 lbs
Hometown: Virginia Beach, VA
Previous Club: Virginia Rush
Scouting Report: Recently named the 2019 Gatorade Virginia Boys Soccer Player of the Year, Clay is a crafty and creative central midfielder that has a high soccer IQ and strong technical ability. He is widely considered as one of the top club/high school players in the state of Virginia and boasts a decorated soccer resume. This past season, his final in high school, he led the region in scoring with 35 goals and 18 assists. During his 2018 campaign, he earned 1stteam All-Region and Player of the Year honors for Class 6 Region A as well as being named All – Tidewater Player of the Year. All in total, he concluded his High School Career with 86 goals and 41 assists.
Prince Loney – Bailey
Position: Defender
Height/Weight: 5'11/155 lbs
Hometown: Cambridge, MA
Previous Club: New England Revolution/Blackrock FC
Scouting Report: Named to the 2017/18 United States Development Academy Eastern Conference best XI for the U18/19 age group, Prince comes to JMU most recently from the Northwood School (Blackrock FC) in New York where he has spent the past year honing his game and preparing for college after a strong youth career from 2014-2018 with the New England Revolution's youth academy. He is an athletic and intelligent defender who reads opposition movement and decisions very well. On the ball he is calm in possession and displays a nice range of passing to build an attack through. During his tenure with New England, he was called into the Revs' first team training camp in Arizona in February of 2018 . He was also a top 150 player on Top Drawer Soccer.
Terrence Hibbler
Position: Midfielder
Height/Weight: 5'9/170 lbs
Hometown: Hampton, VA
Previous Club: DC United
Scouting Report: Terrence comes to us from a very strong academy program in DC United and is a versatile central midfielder. He is very disciplined as a player, generally protecting and screening a backline without possession, while also showing a nice ability to distribute and link the game for his team. Prior to his time with DC, he was a part of the Virginia ODP State and Region 1 team, while garnering 1stteam all – conference in his freshmen and sophomore years in high school. He is currently playing this summer for Virginia Beach United in USL 2to prepare for the season.
Dennis Mensah
Position: Forward
Height/Weight: 5'11/165 lbs
Hometown: Alexandria, VA
Previous Club: Bethesda SC Development Academy
Scouting Report: Hailing from Virginia by way of Ghana originally, Dennis currently plays his club soccer for another strong development academy team Bethesda SC. He is a strong and powerful attacking player that is very difficult to disposes because of his physical attributes. He is deceptively effective on the dribble, proving very tough to contain in 1 v 1 situations. He has a nose for the goal and is the second leading scorer for playoff-bound Bethesda with 10 goals this season and has scored 20 goalsin the development academy over the course of his two seasons. Prior to playing academy, he was a state champion for Arlington Soccer in 2017 and an ODP regional champion with the Virginia state team.
Jeremy Jaquier
Position: Midfielder
Height/Weight: 5'6/145 lbs
Hometown: Villars-le-Comte, Switzerland
Previous Club: Lausanne-Sport/Longwood Univ.
Scouting Report: Jeremy comes to JMU as a sophomore transfer student from Longwood University, earning a spot on the Big South All-Freshman team in his only season there. Prior to Longwood, he played at a very high level in his homeland making 16 appearances for the Switzerland youth national team from the U15 to U19 level. Jeremy grew up playing in the Lausanne-Sport professional academy, from 2010 to 2018 while appearing in four games with the professional side during that time. He is a quick, clever, and creative central midfielder that can pick up the ball and distribute from deep lying areas or effect the game higher up the field and provide incisive passes in the final third.
Evan Paez
Position: Midfielder
Height/Weight: 5'9/145 lbs
Hometown: Alexandria, Virginia
Previous Club: Bethesda SC Development Academy
Scouting Report: Evan is a versatile and technical central midfield player who keeps the game simple and plays with a good tempo. He moves well without the ball and consistently demonstrates a high tactical acumen while being able to play in multiple roles within central midfield. He has been a consistent fixture within the lineup during his time in the development academy, starting 31 games out of a possible 46 and adding 2 goals. Prior to Bethesda, Evan was a part of the Region 1 ODP pool and Virginia State ODP team.
Nathan Paolozzi
Position: Goalkeeper
Height/Weight: 6'3/200 lbs
Hometown: Vienna, Virginia
Previous Club: McLean
Scouting Report: Nathan is a talented and tough young man that will add even more quality to the current group of keepers for the dukes. He has all the physical tools to become a solid Division 1 keeper while bringing a positive energy and work ethic to the culture. He has a knack for making big saves in key moments and is putting the finishing touches on a strong club and high school career. In 2016, Nathan led his Mclean team to a USYS national championship while being named to the tournaments "Best XI" and receiving the golden gloves award for best goalkeeper at the nationals. He was also a 4 year varsity player and 3 year starter, finishing his career having collected First Team All – State and First Team all Washington Catholic conference awards both his senior and junior years.
Sloan Sullivan
Position: Defender/Midfielder
Height/Weight: 5'10/165 lbs
Hometown: Ellington, CT
Previous Club: Oakwood SC Development Academy
Scouting Report: Sullivan, currently the #11 Ranked player in the Northeast by TopDrawerSoccer, comes to us from another strong Development Academy side in Oakwood SC. He is a gritty, intelligent, technical and consistent footballer who can play as a Left Back, holding midfielder or center back, bringing good versatility to the Dukes. Sloan started every match for Oakwood over a four year academy career compiling over 100 consecutive startsup to the conclusion of the 2018-2019 season. During that time, he was invited to four US Soccer Training Centers while being named to the academy playoffs "Best XI" team in 2017.
Ethan Del Hierro
Position: Midfielder
Height/Weight: 5'10/145 lbs
Hometown: Ashburn, VA
Previous Club: Loudoun SC
Scouting Report: Ethan is an athletic and energetic midfielder that can affect the game with his tireless energy and work rate. He has a knack for creating scoring opportunities for his teammates with incisive final passes, but can also beat players off the dribble with his quickness and acceleration. He has enjoyed a nice club career with one of the regions premier club programs in Loudoun SC while also garnering multiple accolades and recognition during his youth career. Ethan has been invited to 2 national soccer training centers while also landing in the national league top 10 for scoring. He is a 2 time all – conference selection during his high school career for Rock Ridge HS while also receiving two MVP awards along the way.