University of Memphis men's soccer unveils 2019 recruiting class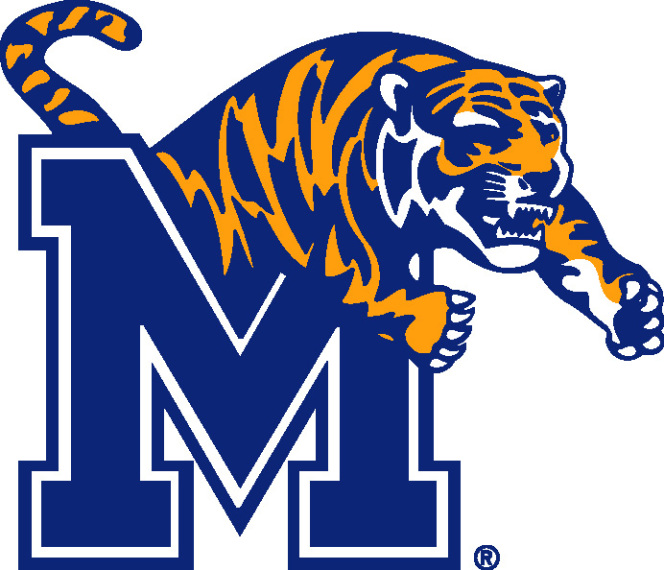 MEMPHIS, Tenn. – The University of Memphis men's soccer program announced its 2019 signing class, which is composed of 11 incoming student athletes.
The class provides depth at all positions, with two forwards, four midfielders, three defenders and two keepers.
Additionally, four athletes of the class join the Tigers from other collegiate institutions, infusing a blend of college experience to the high school signees.
"I'm pleased with this class. I always try to bring in kids that make each position competitive in terms of earning minutes," head coach Richard Mulrooney said of the class. "Only losing two seniors after last season, I feel like this is shaping up to be one of the deeper squads I've had in my five or six years at Memphis."
Garrett Blume | Oklahoma Christian University
Blume joins the Tigers after attending Oklahoma Christian University in Oklahoma City, Oklahoma. In two seasons with the Eagles, Blume scored eight goals and registered two assists. In the 2017 season, he led the team with five goals.
The 6'2″ Blume was born in Memphis before moving to Brazil. From there, he played soccer in South America and Europe before attending Oklahoma Christian.
Grant Caldwell | Houston High School
A homegrown talent, Caldwell enrolls at Memphis after a stellar career at Houston High School in Germantown. Caldwell ended his Mustang career after scoring 21 goals and dishing 17 assists, being named all-metro and all-state after his senior season. The midfielder logged 14 goals and nine assists in his final season of high school, also being nominated for the Commercial Appeal Best Player Award as a junior.
Caldwell played club soccer for multiple teams in the area, winning three state championships with Lobos Rush Premier.
Peter Chang | University of New Mexico
Chang transferred to Memphis after redshirting a year at the University of New Mexico. Originally from Parker, Colorado, Chang will start his Memphis career with four years of eligibility. The forward played club soccer at Real Colorado USSDA, winning multiple state championships. His team also won a pair of regionals and finished second at nationals.
Brendan Dexter | La Salle Catholic College Prep
Dexter joins Memphis after a successful career at La Salle Catholic College Preparatory School in Oregon City, Oregon. Dexter helped lead his team to a 16-1-1 record and a league championship. The squad also finished second in state.
Dexter was an all-state performer in multiple sports, earning second-team honors on the pitch as a midfielder, as well as earning all-state recognition as a track athlete, running the 1500-meter race.
Maliek Howell | University of New Mexico
Howell also transferred to Memphis from New Mexico and will be a freshman in 2019. Hailing from Jamaica, Howell has represented his country on the U20 qualifying team as well as a reserve on the U17 CONCACAF team in 2015.
Howell played his high school soccer at Jamaica College, where he captained his team and led his high school to multiple championships. He was also invited as one of the top six of 40 players to the Digicel Kickstart Clinic at the Manchester City Football Academy of England's prestigious Barclays Premiere League.
Christoforos Kourtis | Pancyprian Lyceum
Kourtis becomes the second Cyprian player on the current squad, joining countryman Alexandros Ierides. Kourtis gained his soccer experience playing for AEK Larnaca Youth Academy for 11 years. He was also called up to the U21 national team and had three appearances with the U19 national squad.
Trevor Mulqueen | Saint Stephens Episcopal School
A six-year varsity player at Saint Stephens in Bradenton, Florida, Mulqueen helped his squad win six district championships and two region championships. He also earned two all-area honors, as well as finishing runner-up for FHSAA Florida Soccer Player of the Year.
As a senior, the goalkeeper registered a 0.56 goals-against average, holding eight teams scoreless. Additionally, he added three assists from the back line.
Jovan Prado | Tompkins High School
Prado joined the UofM from Tompkins High School in Houston, Texas. The forward scored 41 goals and dished 32 assists during his high school career. As a senior, he set the school record for most goals scored in a season after putting 27 shots in the net. His senior season also saw him add 14 helpers.
During his high school career, Prado was named first-team all region and all-state honorable mention. He played club soccer for the Albion Hurricanes, leading them to a 13-4-3 record while scoring 21 goals and dishing 12 assists. He was named an Elite Clubs National League All-American for his season with the Hurricanes.
Emanuel Santos | George Ranch High School
Santos joins Memphis looking to boost Tigers offense. The attacking midfielder played high school soccer at George Ranch High School in Rosenberg, Texas. He also competed at the club level for the HBU Huskies, the Houston Dynamo academy and the Texans DA.
Dimitrius Valkanos | Radford University
Valkanos signed with Memphis out of Colchester, Connecticut. The Radford transfer played one season for the Highlanders, appearing in three matches. He made 12 saves in 270 minutes. Prior to playing at Radford, Valkanos played high school soccer at Bacon Academy while playing club soccer with the Oakwood Soccer Club. With Oakwood, he won the 2015-16 Northeast DA Championship.
Gavin Yancey | Cardinal Newman School
Yancey joins the Tigers after a successful career as a defender at Cardinal Newman School in Chapin, South Carolina. Behind Yancey's defense, his team put together a streak of 12 clean sheets in his senior season, finishing 25-4.
Yancey's career saw him named to an all-region and all-state team. His squad won state championships in 2016 and 2017.