Live stream schedule announced for MLS NEXT Cup Playoffs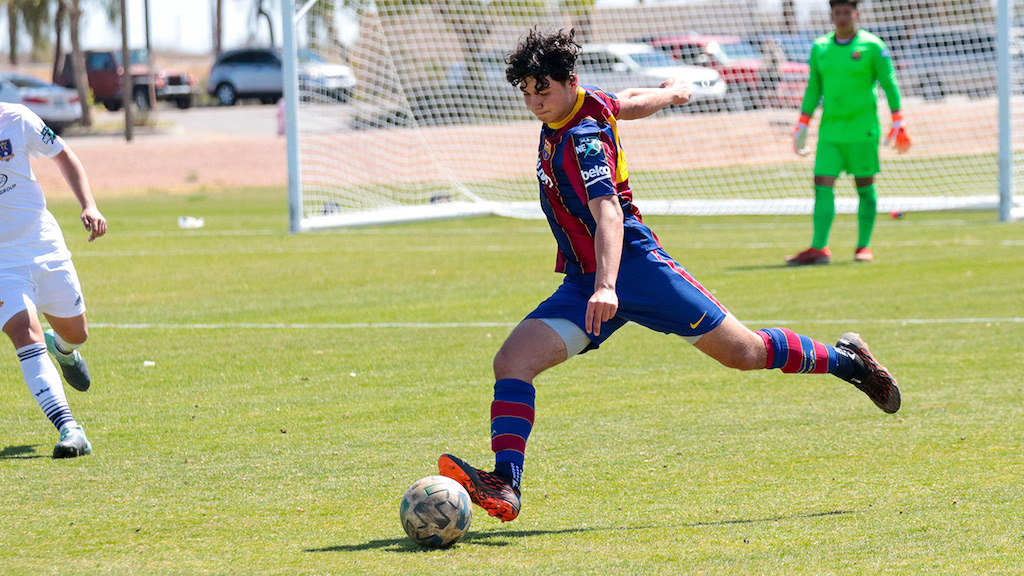 Major League Soccer's future stars will be on display at the inaugural MLS NEXT Cup Playoffs, which are being held in the Dallas Metroplex from June 25 – July 3.
The MLS NEXT Cup Playoffs will be a single-elimination competition with 32 teams in each age group. Champions will be crowned across the U15, U16, U17 and U19 age groups.
To view the full MLS NEXT Cup schedule and standings, Click Here.
MLSsoccer.com and the free MLS app will live stream the following matches from the MLS NEXT Cup Playoffs:
Friday, June 25
7:05 PM ET: LA Surf (14) vs San Jose Earthquakes (19)
9:35 PM ET: San Antonio FC (14) vs LAUFA (19)
Saturday, June 26
10:05 AM ET: U15 match – TBC
12:35 PM ET: U16 match – TBC
7:05 PM ET: FC Dallas (7) vs NYCFC (26)
9:35 PM ET: Solar SC (13) vs St. Louis FC (20)
Sunday, June 27
12:05 PM ET: U17 match – TBC
7:05 PM ET: U19 match – TBC
9:35 PM ET: U17 match – TBC
Monday, June 28
10:30 AM ET: U15 Quarterfinal
12:00 PM ET: U16 Quarterfinal
2:00 PM ET: U15 Quarterfinal
Tuesday, June 29
10:30 AM ET: U17 Quarterfinal
12:00 PM ET: U19 Quarterfinal
2:00 PM ET: U17 Quarterfinal
Wednesday, June 30
10:05 AM ET: U15 Semifinal
12:05 PM ET: U16 Semifinal
2:05 PM ET: U16 Semifinal
9:05 PM ET: U15 Semifinal
Thursday, July 1
10:05 AM ET: U17 Semifinal
12:05 PM ET: U19 Semifinal
2:05 PM ET: U19 Semifinal
9:05 PM ET: U17 Semifinal
Friday, July 2
7:05 PM ET: U15 Final
9:35 PM ET: U16 Final
Saturday, July 3
7:05 PM ET: U17 Final
9:35 PM ET: U19 Final