Joshua Walters named JMU women's soccer head coach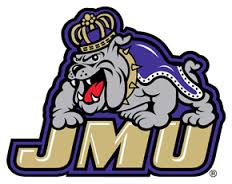 HARRISONBURG, Va. (Via James Madison University) – James Madison Director of Athletics Jeff Bourne appointed Joshua Walters Sr. as the second women's soccer head coach in JMU history on Friday, heading into the 29th year of the program in 2018.
"I am excited and grateful to become the Head Women's Soccer Coach at James Madison," Walters said. "It is not lost on me that I am the second coach in JMU's history and the immense responsibility that goes with stewarding a program that Dave Lombardo poured his life into for the last 28 years. I want to thank Jeff Bourne for his faith in my family and I to take the reins. It was very evident with the amount of time and energy that the search committee and Kevin White put into this process that everyone cares about the JMU culture and finding the right fit for the women's soccer program."
Walters takes over for Dave Lombardo, who retired in November after 28 years as the only head coach in JMU women's soccer history and ranked 12th in NCAA Division I history with 415 career victories, including 337 at James Madison.
"While filling a spot held by a longtime, successful coach, we worked hard to ensure that we identified the right fit to lead this program," Bourne said. "Joshua was part of a national championship staff at UCLA, is considered a top recruiter in his sport, crafted leadership skills during multiple coaching stints and a tour of duty in the military and knows this area of the country as a native of North Carolina. He works tirelessly on the recruiting trail and builds tremendous relationships with prospective student-athletes and their coaches. During his interview, he was prepared, thorough, knowledgeable and confident, traits demonstrated in a similar fashion to when we hired Mike Houston as football head coach. We are thrilled to welcome Joshua, Amy and their children as Dukes."
Walters added, ""I fell in love with JMU during the process – the people, the scenery and the school's guiding principles. This vision of Jeff Bourne and the entire athletic department to be a leader in the NCAA for the student-athlete experience is a great fit for my family and I. We want the generation of Dukes under our watch to look back at their time at JMU as a special place, a place that erases pretense and instead inserts a genuine care for others and their successes."
+NCAA Women's Soccer Commitment Announcements: January 2018
For the last five seasons, Walters served on the coaching staff as recruiting coordinator at UCLA, spending the first four seasons as assistant coach before being elevated to associate head coach in 2017. His time in Los Angeles started with the 2013 NCAA Division I national championship, while he was personally recognized as the National Soccer Coaches Association of America (NSCAA) Pacific Region Assistant Coach of the Year. As recruiting coordinator, he assembled the No. 1 incoming class in the country in 2016 and followed that with the No. 2 class nationally in 2017. The Bruins went 85-20-11 during his five seasons in blue and gold.
Prior to UCLA, Walters coached one year at UCF in a similar capacity as assistant coach and recruiting coordinator. He helped guide the Knights to a 17-5-2 overall record and the first Conference USA title in program history. UCF advanced to the NCAA Tournament and established program-best marks for fewest goals allowed (12) and most shutouts (15), while ending the season ranked 20th nationally.
For two seasons (2010-2011), Walters was the director of soccer operations at Florida State, with responsibility for the day-to-day operations of the program, including team travel, gameday operations and community involvement. The Seminoles were ACC champions and reached the national semifinals in 2011 after reaching the NCAA quarterfinals in 2010.
Walters began his collegiate coaching journey on the staff at Houston for the 2005 and 2006 seasons before going on to two seasons as assistant coach and recruiting coordinator at Utah State for the 2007, 2008 and 2009 campaigns, including a pair of WAC Championships in 2008 and 2009. Along with his duties for Utah State, Walters also earned positions on both the Region IV and Utah Olympic Development Program (ODP) staffs.
A 10-year military veteran, Walters served 12 months as a First Lieutenant with Brigade S2 (Military Intelligence) of the Florida National Guard during Operation Enduring Freedom V in Bagram, Afghanistan. While in Afghanistan, Walters set up and directed a soccer clinic, as well as a series of games, for Afghan youths. He later made a presentation on his experiences to the 2005 NSCAA Convention and was awarded the NSCAA Honorary All-American Award. During his military deployment, Walters received the Bronze Star for Valor and Service, the Global War on Terrorism Expeditionary Medal and the Humanitarian Service Medal.
Walters' coaching career started in Tallahassee at Godby High School, where he coached from 1998-2000. He was the head coach and an assistant coach at Lawton Chiles High School in Tallahassee from 2000-05.Additionally, he was the Top of Florida Soccer Club until 2001 and head coach of the Tallahassee United Futbol Club in 2002.
"I can't wait to get started with the team, get to know them and find ways we can grow together," Walters said. "I believe in developing players as decision makers, athletes and leaders. During the interview process, I could feel a hunger to win from this group of players. This spring will be about fueling that desire and getting us ready to compete in the CAA."
Walters received his associate's degree of the arts from Marion Military Institute in 1998. He then received his bachelor of arts in sports management and graduated cum laude from Columbia Southern University in Alabama in 2004. He holds an NSCAA Premier Diploma, as well as NSCAA Goalkeeper Advance National license.
A native of Winston-Salem, N.C., Walters is married to the former Amy Lucas, a former Ole Miss soccer player. They have four young children, Joshua Jr. ("J.J."), Rylan, Avonlea and Carolina.