Jordan Morris brace sparks USMNT in 3-2 Gold Cup win over Martinique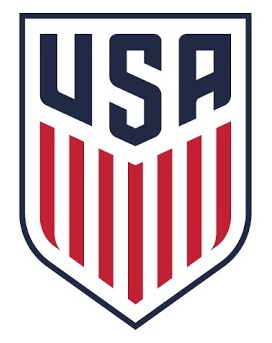 TAMPA, Fla. (Via U.S. Soccer) – The U.S. Men's National Team utilized a brace from Jordan Morris and single strike from Omar Gonzalez to earn a wild 3-2 victory against Martinique in its second match of the 2017 CONCACAF Gold Cup in front of 23,368 fans at Raymond James Stadium. With the win, the U.S. moves atop Group B with four points and closes out the Group Stage with a clash against Nicaragua on Saturday, July 15 at FirstEnergy Stadium in Cleveland, Ohio (7 p.m. ET on FXX, Univision and UDN).
The U.S. threatened early, with Gyasi Zardes finding success operating down the left flank, leading to two chances for Morris inside the first 15 minutes. Morris' front line partner got in on the action, coming close in the 27, before Zardes saw his own chance well held by Martinique goalkeeper Kevin Olimpa four minutes later.
Martinique pushed back with two golden chances from Kevin Parsemain before halftime. In the 32nd minute, the striker's low effort was partially deflected by U.S. defender Justin Morrow before it rang off the right post. Twelve minutes later, the forward took advantage of a turnover at the back before powering a long-range effort that forced Brad Guzan into a diving stop.
+READ: U.S. U-20 WNT earns 2-1 comeback win over Germany
A furious pace was set early in the second half and resulted in the U.S. taking the lead inside the first eight minutes. After a Kellyn Acosta corner kick was cleared, Paul Arriola's effort was well saved by Olimpa, but veteran defender Omar Gonzalez was there to pounce on the rebound in the 53rd minute. The U.S. pulled further ahead when a nice connection between substitute Alejandro Bedoya and Eric Lichaj led to Jordan Morris' goal from close range in the 64th.
Undeterred, Martinique pulled level with the U.S. thanks to a thoughtful finish from Parsemain in the 66th minute, before the forward bagged his second thanks to a lucky deflection off a shot from Johan Audel in the 74th.
The U.S. battled back ahead though, when Zardes and Morris connected on a nice one-two combination, allowing the Seattle Sounders FC attacker to smash home his second of the match (the game-winner) two minutes later. The brace saw Morris double his international goal total and earned the 22-year-old Budweiser Man of the Match honors in the process.
In Wednesday night's other Group B match, Panama came from behind to beat Nicaragua 2-1, leaving the U.S. level with Los Canaleros on four points.
2017 CONCACAF Gold Cup Group B

TEAM

GP

W

L

D

Pts.

GF

GA

GD

USA

2

1

0

1

4

4

3

+1

Panama

2

1

0

1

4

3

2

+1

Martinique

2

1

1

0

3

4

3

+1

Nicaragua

2

0

2

0

0

1

4

-3
Next on the Schedule: The U.S. MNT moves on to its 2017 CONCACAF Gold Cup Group B finale when it facesNicaragua for the first time on Saturday, July 15 in Cleveland, Ohio. Kickoff from FirstEnergy Stadium is set for 7 p.m. ET and the match can be seen live on FXX, Univision and UDN. The game will follow a matchup between Panama and Martinique (4:30 p.m. ET on FS2, Univision and UDN), which will have big implications on what the U.S. needs to do in order to finish on top of the group.

Goal Scoring Rundown:
USA – Omar Gonzalez, 53rd minute: After a number of close calls, the U.S. finally broke through thanks to an unlikely candidate. Kellyn Acosta's corner from the right was cleared at the near post, but fell for Paul Arriola outside the area. The winger fired a quick effort which Olimpa did well to block, but the rebound fell straight to Gonzalez who poked home from inside the six-yard box. The goal was the veteran defender's second in a U.S. shirt and first since a 6-0 Gold Cup Quarterfinal win vs. Cuba on July 18, 2015. USA 1, MTQ 0 [WATCH]
USA – Jordan Morris (Eric Lichaj), 64th minute: Alejandro Bedoya made an impact just seconds after entering the match. Receiving the ball on the right, he cleverly slipped Lichaj into the area where the defender centered a low pass for Morris to smash home and give the U.S. a two goal lead. USA 2, MTQ 0 [WATCH]
MTQ – Kevin Parsemain (Stephane Abaul), 66th minute: After a nice buildup, Martinique quickly answered back when Abaul received the ball with his back to goal, before laying off for Parsemain. Dangerous all night, the Matinino forward curled a first-time right-footed effort inside the right post. USA 2, MTQ 1
MTQ – Kevin Parsemain (Johan Audel), 74th minute: Substitute Steeven Langil put the U.S. defense under siege, beating his marker before playing across for Parsemain at the right post. The forward let loose a quick shot that Guzan was equal to, but the rebound fell for Audel whose effort deflected off Parsemain and over Guzan to bring the score level. USA 2, MTQ 2
USA – Jordan Morris (Gyasi Zardes), 76th minute: Throttled by the Martinique comeback, the U.S. pulled back ahead on a nice play just seconds later. Morris received the ball on the left and quickly slotted Zardes towards the end line. The LA Galaxy attacker strolled forward and rewarded Morris' run with a pinpoint centering pass, which the young attacker smashed home from the center of the box for his second of the match. USA 3, MTQ 2 [WATCH] FINAL
Key Saves and Defensive Stops:
MTQ – Kevin Olimpa, 3rd minute: After a long spell of possession, the U.S. found its first dangerous opportunity of the match when Gyasi Zardes broke free down the left before crossing for Jordan Morris at the six-yard-box. The forward got a touch to the ball as Olimpa came out to challenge, before it deflected out for a goal kick.
MTQ – Jordy Delem, 15th minute: Another nice bit of possession saw the USA come close when Zardes' back heel on the left unleashed Kellyn Acosta into space. The midfielder played a quick ball across looking for Morris, but Martinique defender Jordy Deleme was alertly there to sweep away the danger before his Seattle Sounders FC teammate could pounce.
MTQ – Nicolas Zaire, 27th minute: After Acosta won a ball back in midfield, he immediately pushed the attack, picking out Morris at the top of the penalty arc. There, he fed Juan Agudelo's overlapping run on the left and the U.S. forward broke into the box before seeing his effort blocked by a desperate, sliding attempt from Zaire.
MTQ – Kevin Olimpa, 31st minute: Zardes continued to be dangerous down the left, dancing past a Martinique defender before playing Justin Morrow into space. The left back whipped in a dangerous cross which Zaire headed straight into the path of Zardes, but his quick shot was well saved by Olimpa.
USA – Justin Morrow, 32nd minute: Just after providing danger in the attack, Morrow helped keep the game scoreless. Midfielder Stephaune Abaul penetrated through the U.S. midfield before slipping a ball to Kevin Parsemain on the right. With a little space, the forward took a touch before firing, but saw his shot partially deflect off the sliding challenge from Morrow, before it hit off the lower right post.
USA – Brad Guzan, 44th minute: A short pass at the back by Eric Lichaj led to Parsemain gaining a free touch towards goal before letting loose on a blistering effort that Brad Guzan sprawled out to make the save, taking things into halftime level at 0-0.
MTQ – Jordy Delem and crossbar, 48th minute: Another period of possession led to Justin Morrow playing for Juan Agudelo just outside the area. The striker blasted an effort that deflected off Delem, but straight into the path of Paul Arriola, whose sliding close-range effort beat Olimpa before ringing back off the crossbar.
USA – Brad Guzan, 51st minute: A looping cross from the left picked out Parsemain, who rose above his marker to nod on a header and force a save out of Guzan.
MTQ – Kevin Olimpa, 52nd minute: Omar Gonzalez played a dangerous ball over the top, into the path of Morris, where the Sounders FC striker beat his marker into the box before attempting a chip, but Olimpa read it well and stayed up long enough to make the save.
NOTES:
The U.S. MNT extends its unbeaten streak to 10 matches, going 5-0-5 since Bruce Arena returned as head coach.
Jordan Morris' 64th and 76th minute goals doubled his international scoring tally and took his 2017 total to three.
Omar Gonzalez's 53rd minute strike was the second of his international career and first since tallying in the USA's 6-0 win vs. Cuba in the 2015 CONCACAF Gold Cup Quarterfinals.
Seattle Sounders FC midfielder Cristian Roldan made his U.S. MNT debut, partnering with Kellyn Acosta in central midfield.
Roldan joined Paul Arriola, Matt Hedges, Justin Morrow and Chris Pontius in making their first appearances in the CONCACAF Gold Cup.
Bruce Arena made eight changes to the team that started against Panama, with goalkeeper Brad Guzan, defender Omar Gonzalez and midfielder Kellyn Acosta as the lone holdovers.
Arena has utilized 20 of the 23 available played during the USA's two 2017 CONCACAF Gold Cup matches.
Left back Justin Morrow earned his first U.S. MNT appearance since a 0-0 draw with Canada on Jan. 29, 2013.
Right back Eric Lichaj got his first cap since a 3-1 win at Puerto Rico on May 22, 2016.
Gyasi Zardes started his first match since the Copa America Centenario Third-Place Game vs. Colombia on June 25, 2016.
The U.S. MNT moves to 2-0-0 all-time against Martinique.
The USA has more wins in the CONCACAF Gold Cup than any other nation, going 52-8-9 all-time.
The U.S. has gone an impressive 31-1-4 during the Group Stage.
With a 15-1-4 record in the Gold Cup, Arena is also the winningest head coach all-time in the competition.
The U.S. manager holds an 9-0-2 mark in the Group Stage and is 13-0-4 overall vs. CONCACAF opposition.
– U.S. Men's National Team Match Report –
Match: U.S. Men's National Team vs. Martinique
Date: July 12, 2017
Competition: 2017 CONCACAF Gold Cup; Group B
Venue: Raymond James Stadium; Tampa, Fla.
Kickoff: 9 p.m. ET
Attendance: 23,368
Weather: 77 degrees; mostly cloudy
Scoring Summary: 1 2 F 
USA                          0 3 3
MTQ                         0 2 2
USA – Omar Gonzalez                                             53rd minute
USA – Jordan Morris (Eric Lichaj)                             64
MTQ – Kévin Parsemain (Stéphane Abaul)              66
MTQ – Kévin Parsemain (Johan Audel)                   74
USA – Jordan Morris (Gyasi Zardes)                        76
Lineups:
USA:­ 1-Brad Guzan; 15-Eric Lichaj, 3-Omar Gonzalez, 21-Matt Hedges, 16-Justin Morrow; 20-Paul Arriola (7-Chris Pontius, 73), 23-Kellyn Acosta (11-Alejandro Bedoya, 62), 17-Cristian Roldan, 9-Gyasi Zardes; 18-Juan Agudelo (13-Dax McCarty, 86), 8-Jordan Morris
Subs not used : 12- Bill Hamid, 22- Sean Johnson , 2- Jorge Villafaña, 4- Matt Miazga, 5- Matt Besler, 6- Kelyn Rowe, 10- Joe Corona, 14- Dom Dwyer, 19- Graham Zusi
Head coach: Bruce Arena
MTQ : 23-Kévin Olimpa; 5-Karl Vitulin, 8-Jordy Delem, 21-Sébastien Cretinoir (capt.), 3-Antoine Jean-Baptiste; 20-Stéphane Abaul, 19-Daniel Herelle (22-Johnny Marajo, 78), 11-Johan Audel; 2-Nicolas Zaire (18-Jean-Manuel Nedra, 56), 17-Kévin Parsemain, 12-Yoann Arquin (10-Steeven Langil, 64)
Subs not used: 1-Emmanuel Vermignon, 4-Florian Narcissot, 6-Djenhael Mainge, 7-Grégory Pastel, 9-Antony Angely, 13-Christof Jougon, 14-Yann Thimon, 15-Gérald Dondon, 16-Loïc Chauvet
Head Coach: Jean-March Civalut
Stats Summary: USA / MTQ
Shots: 8 / 7
Shots on Goal: 3 / 1
Saves: 1 / 3
Corner Kicks: 8 / 1
Fouls: 8 / 5
Offside: 2 / 0
Misconduct Summary:
MTQ – Karl Vitulin (caution)                 62nd minute
USA – Justin Morrow (caution)            82
Officials: 
Referee: Henry Bejarano (CRC)
Assistant Referee 1: Carlos Fernandez (CRC)
Assistant Referee 2: Geovany Garcia (SLV)
Fourth Official: Juan Gabriel Calderon (CRC)
Man of the Match: Jordan Morris