JMU adds Rob Donnenwirth and Devin Zvosec to coaching staff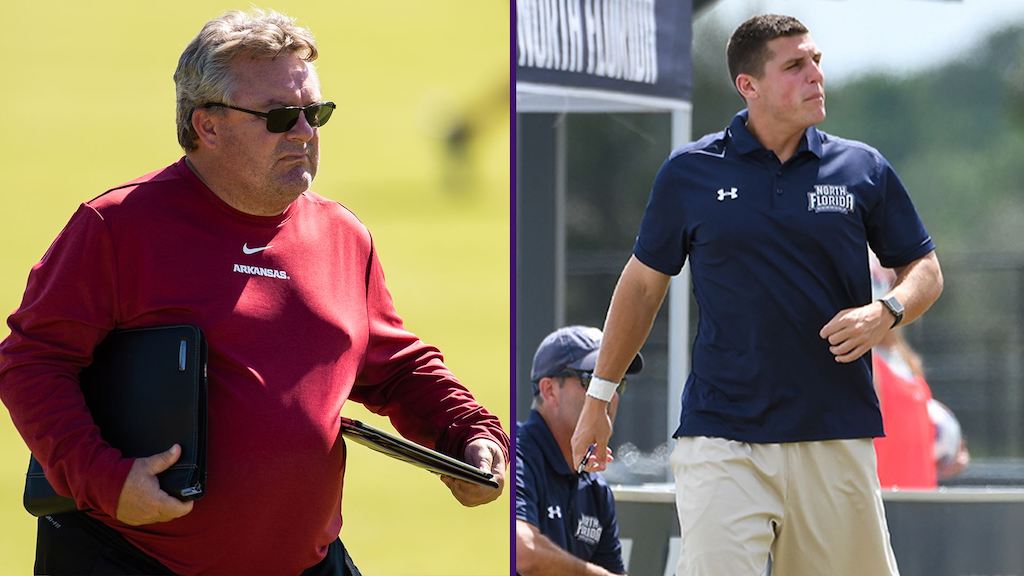 HARRISONBURG, Va. – The James Madison women's soccer team has added Rob Donnenwirth and Devin Zvosec as assistant coaches heading into the 2021 season, head coach Joshua Walters, Sr. announced.
"I am thrilled to add Rob and Devin to the staff," said Walters. "They bring such a tremendous background and wealth of knowledge to the table. They are coaches that care about the student-athlete experience and have a drive to win. It was clear to me going through this process that the team wanted passionate and positive coaches and with Devin and Rob we got a slam dunk. I want to thank Kevin White and Andrew Hijjeh for their guidance and a special thank you to Leah Schoen who was a vital part of this process. Please join me in welcoming Devin to Harrisonburg and Rob back home where it all began!"
Donnenwirth returns to Harrisonburg after beginning his coaching career at JMU as an assistant on the men's soccer team from 1988-1990 before becoming an assistant for women's soccer's inaugural season in 1990. Since then, he was at Massachusetts (1992-94) as an assistant coach for the men's soccer program before becoming the head coach for the women's soccer programs at North Carolina Wesleyan (1994-99) and East Carolina (1999-2017). He returns back to the Shenandoah Valley after serving as an assistant on Arkansas' women's soccer program for the last three seasons.
Donnenwirth is the winningest coach at both North Carolina Wesleyan and East Carolina, being inducted into the NCWC Hall of Fame in 2007. He has won eight conference championships over his 32 years of coaching and has an overall record of 239-177-53 as a head coach.
Before going into coaching, Donnenwirth was the starting goalkeeper for West Virginia Wesleyan College where he won two NAIA national championships in 1984 and 1985. He earned a degree in marketing in 1988 and is in their Hall of Fame with the 1984 and 1985 teams.
"I want to thank Josh for bringing me home," Donnenwirth said. "JMU has always had a special place in my wife and I's hearts and I am looking forward to working with Josh and Devin and getting started. Good to be home!"
Zvosec comes to James Madison after spending the previous four seasons as the assistant coach and recruiting coordinator at North Florida. While in Jacksonville, the Ospreys saw the best four-year span in program history while setting new program marks for most wins, best conference finish and final Division I RPI and regional rankings. The program also saw its first regular-season conference title and their first undefeated conference record this past season.
Prior to North Florida, Zvosec had stops at Ole Miss, Arkansas State, Georgia Southwestern State, and Rogers State. He served as a graduate assistant at Ole Miss and was an assistant coach for the three other previous schools.
He earned a degree in sport management from Rogers State with a minor in psychology in 2015. He also earned a master's degree in educational leadership with a concentration in athletic administration in 2021 while at North Florida.
"I am honored to join the James Madison University family," said Zvosec. "From the moment I met with head coach Joshua Walters, Sr. and athletic trainer Leah Schoen, I knew I wanted to be a part of this special program and university. I felt an immediate connection to Coach Walters' coaching and leadership philosophy, and his vision for the program. I am excited to bring my knowledge and enthusiasm to help positively impact our JMU women's soccer student-athletes, while also helping us compete at the highest level on the field and in the classroom. I am grateful to Coach Joshua Walters, Sr. for the phenomenal opportunity to be a part of his staff and the women's soccer program at JMU."