Jefferson Cup 2018 Championship Division Preview: U-15 Boys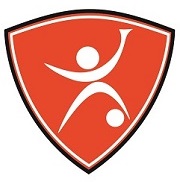 Follow the Jefferson Cup
Twitter | Instagram | Facebook
With the 2018 Jefferson Cup fast approaching, SoccerWire.com continues its article series previewing the top divisions for the showcase age groups. In this edition, we take a look at the teams that will be competing in the U-15 Boys Championship Division.
Jefferson Cup Attending Club Feature Articles
READ: Marin FC | Penn Fusion SA | Tampa Bay United
Group A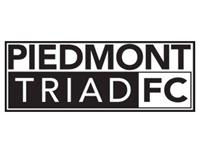 Piedmont Triad FC 03 Black (NC)
Coach: Christopher Day
Reigning US Youth Soccer North Carolina State Cup champion Piedmont Triad FC 03 Black is coming off a marquee year in 2017. After claiming the state title in the spring, they went on to place second in the Southern Regional Premier League with a 7-1-1 record during the fall season, tying for the league lead with 22 goals. Piedmont closed out the year with a pair of division championships at the prestigious CASL Showcase and Disney Soccer Showcase. Their title run at Disney included victories against US Club Soccer national finalist Kenall SC 03 Reserve and Alabama State Cup champion VHSC Steamers 03 Black.
SAC Showcase Premier 03 (MD)
Coach: Oscar Sancho-Davila
Maryland side SAC Showcase Premier 03 had an outstanding showcase in the EDP League this fall, climbing to the top of the 1st Division South table with a 6-0-1 record, highlighted by the best defensive unit in the division with just seven goals allowed and two clean sheets. In showcase competition, SAC tied for the best record in the top U-15 flight at the 2017 Bethesda Premier Cup in November, with a pair of shutout victories over Manhattan SC Fury and New Jersey's STA-MUSC 03 NPL.
+READ: Jefferson Cup 2018 Championship Division Preview | U-15 Girls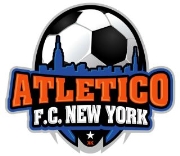 Atletico FC 03 (NY)
Coach: Kurt Kelley
One of the Elite Development Program's premier teams in the 03 age group, Atletico FC prepares to make its debut in the Jefferson Cup Championship Division this spring. Atletico had a flurry of top performances in EDP league and tournament play in 2017, including a first place finish in the EDP League's 1st Division North and a championship run in the Spring EDP Cup. The team went unbeaten in EDP League play, scoring a division-high 18 goals and conceding only six. They went on to claim the top U-15 division title at the Spirit United Kickoff Classic in late August, culminating with a 1-0 shutout of Maryland State Cup semifinalist FC USA 03 in the final.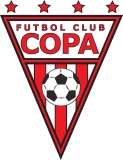 FC Copa Academy 03 Black (NJ)
Coach: Billy Englishby
US Club Soccer New Jersey Cup semifinalist FC Copa Academy 03 Black returns to the Jefferson Cup Championship Division in 2018 after posting an unbeaten 2-0-1 record in the top U-14 flight in 2017. Copa claimed clean sheet wins over Virginia State Cup champion LMVSC Patriots 03 and Connecticut State Cup champion Shoreline FC Porto at last year's Jefferson Cup, conceding just one goal over the course of three group games. The team also placed first in the EDP League's 1st Division Central and captured a division title at the NYC Cup Boys Showcase in 2017.
Group B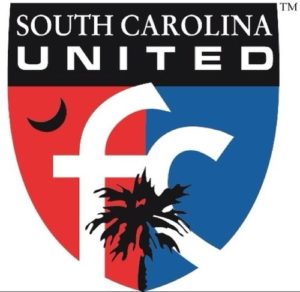 South Carolina United FC 03 Elite (SC)
Coach: Dick Hiller
After finishing off 2017 with championship runs at the CASL Showcase and Disney Soccer Showcase, South Carolina United FC 03 Elite will look to build on its success in 2018 with another strong performance at a premier showcase event. SCUFC makes the leap to the Jeff Cup's U-15 Championship Division after placing second in Group B of the U-14 Superior Orange Division at last year's tournament. The team also made a run to the US Youth Soccer South Carolina State Cup semifinals in the fall.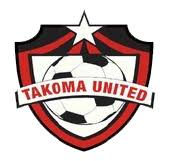 Takoma Park Friends United – Red (MD)
Coach: Oscar Guerrero
US Youth Soccer National League side Takoma Park Friends United – Red piled up a wide range of accolades over the course of 2017, including strong finishes in league play in the NCSL (1st), EDP League (2nd) and Region I Eastern Regional League (3rd). The team also captured division titles in the Bethesda Premier Cup's second flight and the FC DELCO Players Cup top flight in showcase action. Takoma's run to the Bethesda Premier Cup Chesapeake Division championship featured clean sheet wins over Delaware State Cup champion Delaware FC 03 and Virginia State Cup semifinalist BRYC Elite Academy ECNL, and culminated with a 2-1 victory over Canadian side Vaughan 03 OPDL.
+READ: Jefferson Cup Club Feature: Penn Fusion Soccer Academy
Lee Mt. Vernon SC Patriots 03 (VA)
Coach: Jose Maldonado
Just a few months removed from capturing the US Youth Soccer Virginia State Cup title, Lee Mt. Vernon SC Patriots 03 finds its way back in the Jefferson Cup Championship Division for a second straight year. LMVSC had a successful 2017 campaign in both league and tournament competition, placing first in the Club Champions League's U-14 age group, while also claiming division titles at the EDP Fall Kickoff Tournament and the SAC United Premier Columbus Day Tournament.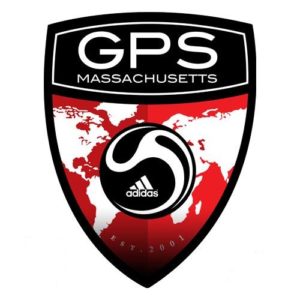 GPS MA Elite Red 03 (MA)
Coach: Tommaso Trevisan
New England powerhouse GPS MA Elite Red 03 finished as the 2017 US Club Soccer Mid-Atlantic Regional finalist at the U-14 level in 2017, and earned a third place finish in the New England Premiership U-15 age group. During the fall, GPS claimed division titles at three straight showcase tournaments, including the FCUSA Coastal Cup, the GPS Thanksgiving Showcase and the IMG Cup Boys Invitational. GPS placed second in Group A of the Jefferson Cup's U-14 Platinum Division last spring, posting a 2-1-0 record.