Dallas Cup announces final two additions for 2018 Super Group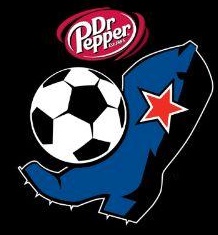 DALLAS, Texas (Via Dallas Cup) – The Dr Pepper Dallas Cup has announced the final two additions to the 2018 Gordon Jago Super Group. Two-time Super Group champion EC Vitoria from Brazil and Japan's Higashi Fukuoka will compete in the top bracket at Dr Pepper Dallas Cup XXXIX.
EC Vitoria will return to Dallas Cup for the first time since 1999 looking to win their third Super Group title. In 1996 and 1997, the Brazilian side won back-to-back Super Group championships, a rare feat only four teams have accomplished since the Super Group was formed in 1990. Four players on the 1997 championship team transferred to Italy's Serie A following the tournament, including Bilica, who played six years for Venezia FC, and Matuzalem, who had a long and distinguished career playing in Europe as well. This spring, EC Vitoria hopes to add another Super Group title for both their club and the country of Brazil, the winningest country in Super Group history (12 titles).
+READ: Dallas Cup adds Atlanta United Academy, Queretaro FC for 2018 event
Also joining the 2018 Gordon Jago Super Group is Japan's Higashi Fukuoka FC. The talented team from Japan's youth premier league will make their Dr Pepper Dallas Cup debut this year, hoping to become the first Asian team to win the Super Group. Higashi Fukuoka is a three-time national champion in the All-Japan High School Soccer Tournament, the largest scale sporting event in Japan.
EC Vitoria and Higashi Fukuoka join a Gordon Jago Super Group that features several big-name academies, including Premier League giants Manchester United and Arsenal, Liga MX champions Tigres, MLS champions Toronto FC, defending Super Group champions FC Dallas, and Spain's Real Oviedo, among others. In total, twelve teams, representing seven countries, will compete for the iconic Gordon Jago Super Group "Boot and Ball" trophy. Dr Pepper Dallas Cup XXXIX will be held from March 25 through April 1, 2018.