Inaugural ECNL Boys Regional League Selection Game takes place at Virginia showcase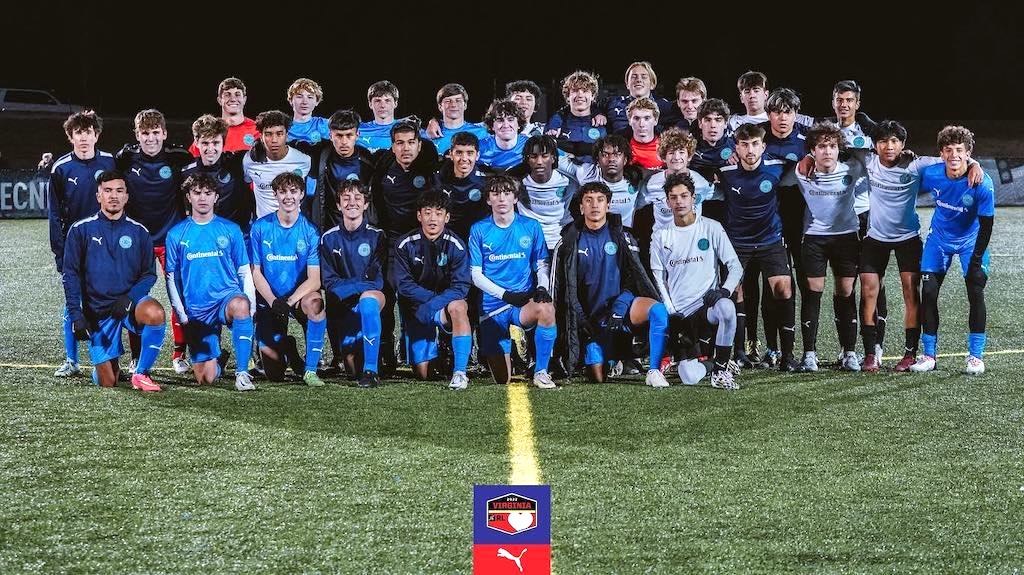 Friday night marked the beginning of a new era for the ECNL Boys Regional League, with the first-ever ECNL Regional League Selection Game. (View Rosters)
For the first time, the best talent in the Regional League squared off in an East vs West matchup featuring players from the U17-U18/19 age groups, and the game gave us some incredible goals.
The first of those came in the 24th minute of the game. With a little bit of space outside the box, William Mirhashemi (San Diego Surf) decided to test the keeper from a long way out and hit an incredible strike from distance that managed to just sneak in by the far post to give the East a 1-0 lead.
"We were on a counter-attack and my right back dribbled forward, the opposing team tackled him, I got the ball and lofted it far post and it went in," Mirhashemi said.
Just five minutes later the East doubled their lead when Deniss Hayes (Richmond Kickers) made a long run down the right side of the field, all the way from the midfield into the box and scored from a sharp angle.
Our first-ever Continental Tire ECNL Regional League Selection Game >> pic.twitter.com/PekBrkNcyD

— ECNL Boys (@ECNLboys) November 19, 2022
The West had their chances though. Right before halftime they generated a good attack and nearly scored from a set piece, but the East went into the half with a 2-0 lead.
In the opening minute of the second half the East struck again. Chewoo Park (BVB IA) settled a ball in the box and was able to set it up for Mirhashemi who scored his second of the night on a laser into the right side of the goal.
The East were not done with the highlight reel goals yet though. In the 59th minute, Alexis Denova (FC Westlake) ripped an incredible half-volley into the upper 90 to extend the East lead.
While the West continued to push for scoring opportunities throughout the second half, the East defense held strong at the back and were able to keep the attack at bay.
In the final minutes of the game, Luis Pineda (BVB IA NTX) slid an additional goal in for the East to seal the victory.
After the game, Pineda described what a great experience it was getting to play in such a big game under the lights with so many fans in attendance.
"The experience was great. There were a lot of people watching, the lights were on, it's cold out here, and it felt amazing," Pineda said.
Mirhashemi also echoed similar sentiments about the experience afterwards.
"My experience was great. It was really fun meeting new kids from all across the country, and it was just a great experience," Mirhashemi said.
Overall, the first-ever Regional League Selection Game was a huge success, providing all the players with an outstanding experience, and those who witnessed it with some high-quality goals.
𝙍𝙚𝙜𝙞𝙤𝙣𝙖𝙡 𝙇𝙚𝙖𝙜𝙪𝙚 𝙁𝙪𝙡𝙡-𝙏𝙞𝙢𝙚: I'm living a dream I never want to wake up from #ECNLRLVA pic.twitter.com/HpGhFAP9A4

— ECNL Boys (@ECNLboys) November 19, 2022