In their words: Notable quotes from Jeff Cup Girls Showcase Day 1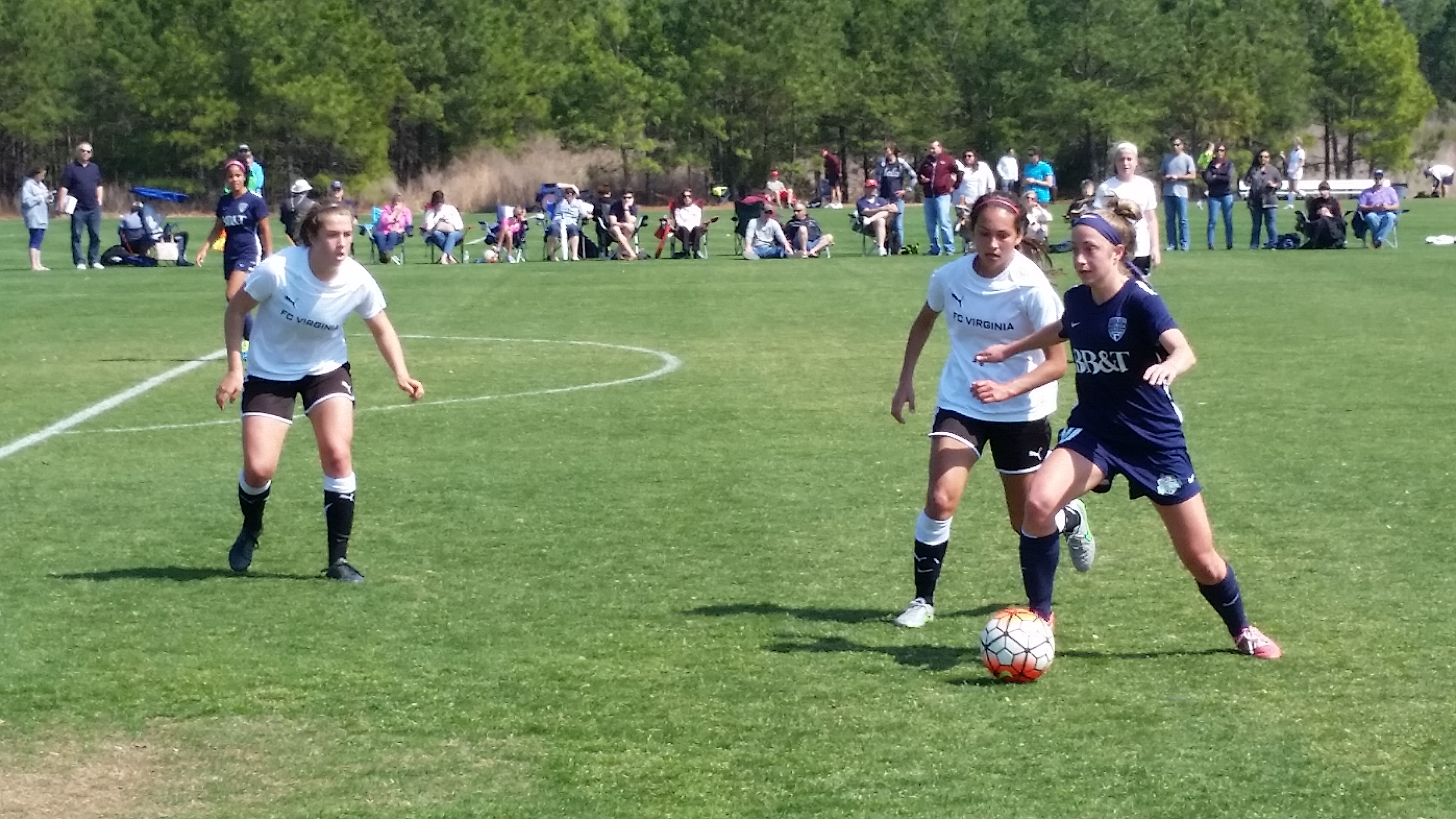 HENRICO, Va. — SoccerWire staff was out in numbers on the opening day of the 2016 Jefferson Cup girls showcase weekend on Thursday, and we spoke to many club coaches and NCAA scouts at the fields throughout the day.
From the ongoing hot topic of high-school soccer's influence on player development to the challenges of playing a coherent possession style amid warm but highly windy conditions in the Richmond area, there was plenty to discuss. Here's a brief cross-section of what we heard.
"Biggest thing is, they overplay – 30 games in the season over two and a half months. So it's way too much soccer. Really, they're just tired, so you've got to get some kind of downtime. So we tried to do that, rest their legs."
— James Cote, coach of Tampa Bay United Premier 98G Under-17s, on the impact of high-school soccer on his players in the months leading up to Jeff Cup
"We do our best to find the best players, no matter where they are. In the past four years at Tennessee and before that at Maryland, we had ECNL players, we also had non-ECNL kids – kids who have been in the youth national team program who were both ECNL and non-ECNL teams."
— Brian Pensky, University of Tennessee head coach, on his recruiting outlook
"It's an important tournament for us. There's a lot of East Coast teams here that we don't normally get to see, so it's a nice place to come. … What we try to say is, if you're good enough, then we'll find you, regardless of where you play. I think there are occasions when certain organizations set themselves up as, 'this is where need to be.' I'm not sure that's always the case. If you're a good enough player, we will find you."
— Alan Kirkup, University of Florida assistant coach, on Jeff Cup
"It's an event that we like to show up at – for some of these teams and clubs it's kind of the first step of the spring, and a lot of the ECNL groups it's a warm-up weekend before going to San Diego. So it's a good opportunity to catch teams and a good mixture, because it's not just ECNL. You get ECNL teams, you get some National League, you have some of the other clubs, so you get a little bit of a mix of everybody."
— Eddie Radwanski, head coach at Clemson University, on Jeff Cup's diversity of entrants