Houston FC launches youth program, joins Super Y League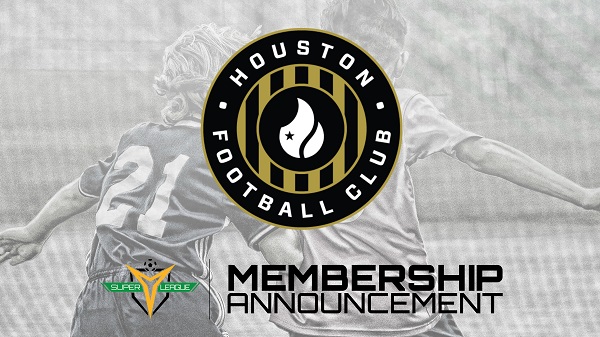 TAMPA, Fla. (Via Super Y League) — Already a member of the Premier Development League, Houston FC is expanding its relationship with the USL by launching a new youth program within the Super Y League in 2018.
"We're thrilled to see Houston FC grow their talent development platform with the launch of their new youth program in the Super Y League, which will serve as a foundation feeding directly into their Premier Development League first team," said Dominic Colarusso, the USL's Associate of Business Development. "The Super Y League has always been dedicated to providing players with a comprehensive regional development platform and national exposure. We're proud to see more clubs following the lead of teams like OKC Energy FC, the Long Island Rough Riders and the Westchester Flames who have seen a wealth of talent come through their SYL and PDL teams and into their USL team."
After a successful launch of a PDL franchise in 2017, Houston FC is setting up for future success with the launch of their two-tiered youth program. The Houston FC Youth Training System will serve elementary and middle school-aged athletes, while The Houston FC Factory will focus on the development of high school athletes. Players will go on from these programs to compete in the pre-professional PDL, the nation's top pre-professional men's league.
+READ: Twenty players named to U.S. U-16 BNT roster for Italy tournament
Built on a foundation of respect, commitment, trust, integrity and discipline, the Houston FC youth program will help change the culture of youth soccer in Houston, providing a more streamlined, positive developmental home for local athletes.
"Joining the Super Y League adds another level of competition to our program," said Bruce Talbot, Houston FC Head Coach and GM. "This league provides another pathway for our youth players to play meaningful games against like-minded clubs and teams."
Houston FC will begin play in their second PDL season on Friday, May 11 at 8:30 p.m. ET against new member club Corpus Christi FC at Houston Baptist University.