Bethesda Academy 03 team advances to MIC Cup quarterfinals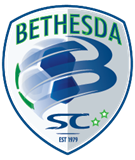 (Via Bethesda SC) – The Bethesda 03 U.S. Soccer Development Academy team traveled to Spain over the 2018 spring break. Competing in two prestigious tournaments – Madrid Youth Cup www.madridyouthcup.com and MIC Cup http://www.micfootball.com – Bethesda played against top academies from Spain, Japan, Argentina, Denmark, Colombia, and Sweden.
The MIC Cup has held near the coastal town of Rosas, Costa Brava and is the largest and one of the most competitive tournaments in Europe. Valencia, Liverpool, Celta Vigo, Zenit St.Petersburg and other top European academies participated in the tournament.
After three difficult group matches at MIC Cup, Bethesda finished first in their group and advanced to the top playoff flight. After a solid 2-0 win in 1/8 round of playoffs, Bethesda advanced to the quarterfinals where they faced the eventual tournament champions, Celta de Vigo. The boys gave everything they had, leaving their passion and spirit on the field, but were defeated with a score of 3-0.
Despite the tough loss, Bethesda 03's will go down in the history books as only the second American team to ever make it to the quarterfinals in the MIC Cup history. The boys received excellent praise from coaches from many Spanish academies for their style of play, character and determination.
The Bethesda '03 Team began their trip in Madrid, playing in Madrid Cup 02-03 (Cadets), where Bethesda earned 2-1-1 record. Their most prominent match was against the Atletico Madrid. Despite a 3-1 loss, Bethesda created many chances and controlled portions of the game.
On the day off, team visited Real Madrid famous training facility Valdebabas where players enjoyed watching U-19 Real Madrid training session. See photo above for the Bethesda '03 Team at Real Madrid Training Facility.
Congratulations to Coach Yuri Bogdanov and the Bethesda '03 USSDA Team!
Bethesda '03 USSDA Team at MIC Cup:
Luca Ulrich
Holder Woodings
Samuel Zapata
Ethat Fraser
Philip Bogdanov
Gelber Lemus
Kofi Amoah
Sam Bjarnason
Rameses Gaines
Isaiah Foster
Gabriel Tafara
Luke Micale
Jonathan Yowell
Issa Ahmadu
Manu Salazar