High School Coach of Significance Award Winners announced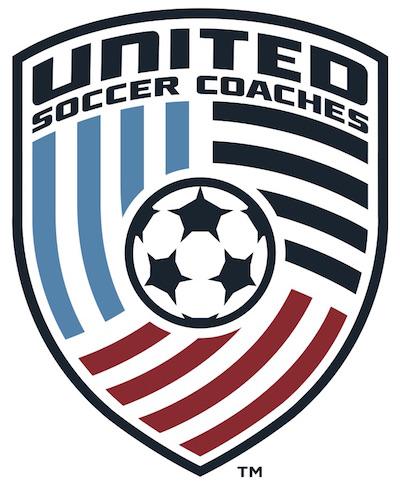 KANSAS CITY, Mo. (Via United Soccer Coaches) – United Soccer Coaches, along with the association's High School Coaches Advocacy Group, has announced the recipients of the second annual High School Coach of Significance Award.
The High School Coach of Significance Award acknowledges high school coaches that go above and beyond by using their coaching position to teach life lessons and provide opportunities to develop outstanding young men and women.
"The selection of our High School Coach of Significance recipients represents the true heart and soul of the calling of a character-first coach," said Rusty Oglesby, United Soccer Coaches High School Advocacy Chair. "The Advocacy Council recognizes that through these amazing coaches our unity as a coaching group and leadership organization will continue to thrive. Many congrats to these outstanding coaches for being role models both on and off the field!"
+READ: New Girls Fall High School National Top 25 Rankings released
Recipients of the 2018 High School Coach of Significance Award are listed alphabetically by state:
Alabama – Patrick McDonald (Pelham HS/Pelham, Ala.)
Arizona – Greg Johnson (Basha HS/Gilbert, Ariz.)
Arkansas – Christhian Saavedra (Rogers Heritage HS/Rogers, Ark.)
California – Jennifer Smiley (Rio Americano/Sacramento, Calif.)
Colorado – Terry Banfield (Littleton HS/Littleton, Colo.)
Connecticut – Owen Finberg (South Kent School/Kent, Conn.)
Florida – Tanner Mosher (George Jenkins/Lakeland, Fla.)
Georgia – Mike Hanie (Starr's Mill HS/Fayetteville, Ga.)
Illinois – Darren Llewellyn (John Hersey HS/Arlington Heights, Ill.)
Indiana – Jereme Rainwater (Lake Central HS/St. John, Ind.)
Iowa – Sean Holmes (Roosevelt HS/Des Moines, Iowa)
Kansas – Caroline Ewing (Shawnee Mission South HS/Overland Park,Kan.)
Maine – Ryan Reed (Penobscot Valley HS/Howland, Maine)
Maryland – Jeff Heckert (Watkins Mill HS/Gaithersburg, Md.)
Massachusetts – Sue Hendee (Wilmington HS/Billerica, Mass.)
Michigan – Jessyca Mathews (Carman-Ainsworth HS/Flint, Mich.)
Minnesota – Bill Vance (Totino-Grace HS/Minneapolis, Minn.)
Missouri – Chris Lawson (Rockhurst HS/Kansas City, Mo.)
New Jersey – Jason Snyder (Lindenwold HS/Marlton, N.J.)
New York – Ron Eden (Brentwood HS/Islip Terrace, N.Y.)
North Carolina – Steve Ellis (Wayne Country Day School/Goldsboro, N.C.)
Ohio – Mike Lally (Twinsburg HS/Twinsburg, Ohio)
Pennsylvania – Benjamin Wilson (Conestoga HS/Phoenixville, Pa.)
Tennessee – Robert Luttrell (Covington HS/Covington, Tenn.)
Texas – Winston Pool (Stony Point HS/Cedar Park, Texas)
Utah – Dawain Wheatley (Wasatch HS/Heber City, Utah)
Virginia – Kristi Beckman (Charles J. Colgan Sr. HS/Haymarket, Va.)
Washington – Ken Matthews (Hazen HS/Renton, Wash.)
Washington, D.C. – Matthew Gillich (Kingsman Academy/Washington, D.C.)
Wisconsin – Robert Williams (Cedarburg HS/Milwaukee, Wis.)
Wyoming – Aziz Waheed (Riverton HS/Riverton, Wyo.)
This second class of award winners represent 30 states and the District of Columbia. As this award continues to grow, the goal is to annually recognize a recipient from each state.
Winners of the High School Coach of Significance Award are nominated by a United Soccer Coaches member though an online form that includes at least one letter of reference. Completed forms are reviewed by the selection committee comprised of national, regional, and state representation.