Gonzaga University men's soccer finalizes coaching staff for 2020 season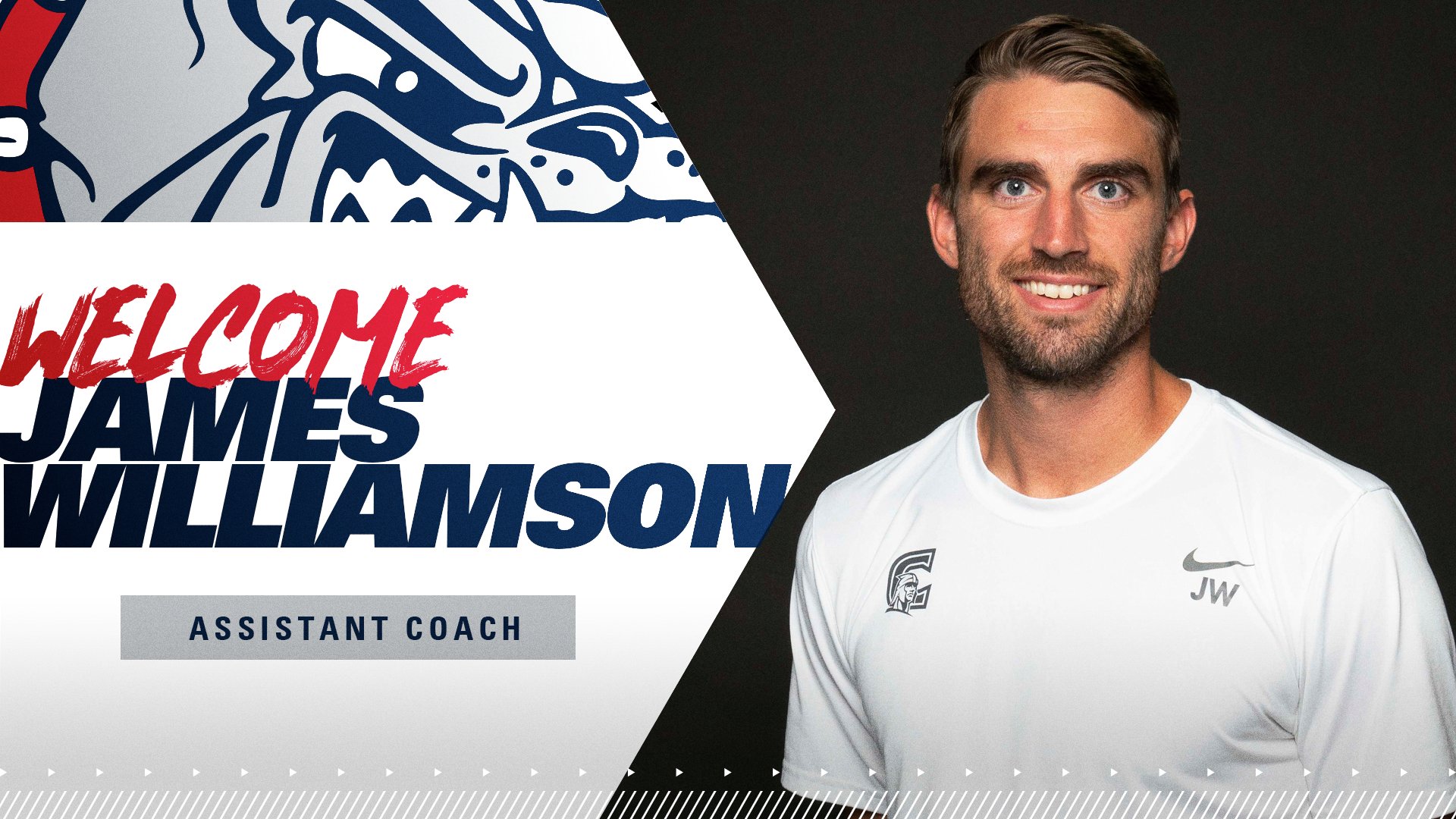 SPOKANE, Wash. – Gonzaga University men's soccer head coach Paul Meehan announced the addition of James Williamson to his staff as an assistant coach on Monday.
Williamson spent last season at Corban University as the associate head coach, helping the squad to the program's best ever single season record (17-0-3) before falling in penalties in the national tournament. It also marked the school's first-ever undefeated campaign in conference play.
"I am thrilled about the opportunity to join the Bulldog family," Williamson said. "Joining a nationally-recognized institution like Gonzaga is a dream come true for my family and me, and having the chance to work under Coaches Meehan and Lewis, whom both had a tremendous impact on me as a player, is one that I am deeply thankful for."
Prior to his time at Corban, Williamson spent 2017-18 at Northwest Nazarene University with the women's soccer team. During his two years as the assistant coach with the Nighthawks, the team captured the two best seasons in program history, made the program's first ever appearance in the GNAC playoffs, and set program best records of wins (11) and shutouts (10) in a single season.
"I recruited James to Corban in 2012, and he arrived as a very mature player and an amazing teammate," Meehan said. "The players loved him for his work ethic, grittiness, respectfulness and kind heart.  I know he will bring those qualities and more to Gonzaga, as he is the perfect fit and will contribute greatly to the program. Like Aaron, James and I have kept in touch over the years, and we know each other well which will augment the transition and enhance his ability to hit the ground running."
Originally from Coeur d'Alene, Idaho, Williamson coached one season at North Idaho College in 2016 as an assistant with the men's soccer team. He graduated from Corban with a degree in exercise science and was an All-CCC player on the school's conference championship and NAIA National qualifying teams under Meehan (2012) and GU assistant coach Aaron Lewis (2013-14-15). He earned his master's degree in coaching and athletic Administration from Concordia University-Irvine in 2019.