Girls ECNL welcomes Marin FC as new member club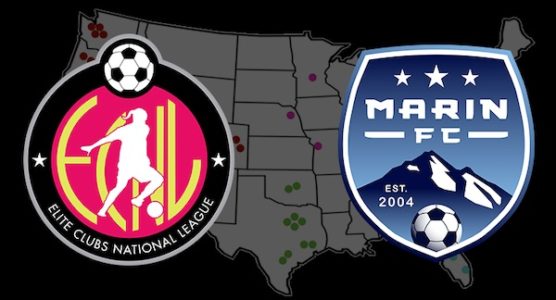 RICHMOND, VA – The Girls Elite Clubs National League has announced that Marin Football Club will be joining the Girls ECNL beginning in the 2019-2020 ECNL Season.
Founded in 2004, Marin FC with a handful of teams, the club has grown to include more than fifty teams for both girls and boys, as well as a WPSL team. Marin FC teams have captured numerous NorCal League Championships and State Cup Titles, including 3 girls titles this month.
Marin FC's mission is to both "inspire and advance" players. The club has seen more than 350 players matriculate to either international playing opportunities or collegiate soccer at more than 120 schools in all corners of the country. Marin FC was also recently named as one of the initial Players First clubs in the country by US Club Soccer.
"All development occurs outside of the comfort zone, so Marin FC is thrilled to join the ECNL as both a welcome challenge for our players and coaches, and a new chance to continue to contribute to the development of the girls' game," said Marin FC President Evan Cross.
"We are excited to welcome Marin FC to the Northwest Conference as one of the top programs in the region, with a distinguished record in the NorCal Premier League," said ECNL Commissioner, Jen Winnagle.  "We look forward to working with the club and supporting their growth as they move into the nation's top league for female youth players."
The ECNL was created to serve players, coaches, and clubs within a holistic development environment that collaboratively raises standards in all areas of the game.  Through its programming, the ECNL and its member clubs seek to lead innovation and improvement in youth club soccer, facilitate the development of the next generation of collegiate stars and national team players, and support the success of US Soccer's national