ECNL presents State of the Game at United Soccer Coaches Convention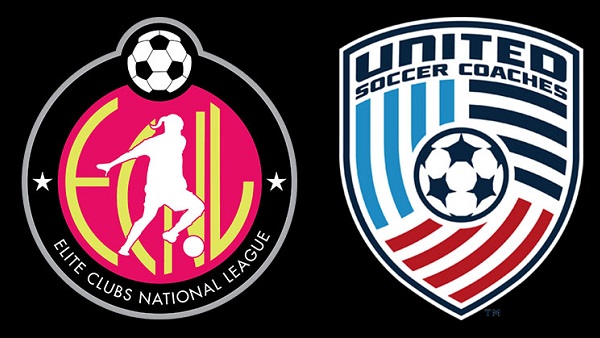 RICHMOND, VA (Via ECNL) – At the world's largest convention of soccer coaches, held this week in Philadelphia, with attendees from grassroots to professional leaders, the Girls ECNL continued its mission to Raise The Game by presenting a detailed overview of strengths, weaknesses, and trends in the American female youth soccer game.
ECNL President Christian Lavers led a State of the Game presentation accompanied by panelists Jason Dewhurst, Director of Coaching for FC Stars, and Tricia Taliaferro, US Club Soccer id2 Program. With experience at the youth, national, and professional level, the seasoned leaders provided deep insight into the game and provided recommendations for the future.
In a packed room of nearly 150 coaches from around the country, the presentation analyzed performances of teams and players over the past five seasons in ECNL competitions, at the ECNL National Training Camp, at id2 Training Camps and in U.S. Youth National Team camps. CLICK HERE to view the full presentation, and CLICK HERE for the full sessions.
"We feel it is important for our organization to be a leader in promoting development, and that we use the collective knowledge of our coaches and clubs to highlight issues in the game and point towards potential solutions," said Lavers. "Presenting an annual State of the Game is a way that we can help coach education by sharing what our teams and players are doing really well, and where more focus and training should be considered in the future to ensure positive evolution of the game."
+READ: U.S. U-17 Women's National Team routs Venezuela 8-0 in friendly
The presentation identified specific strengths and weaknesses of top level players, as well as areas of needed improvement in cognition and understanding.  Lavers led the discussion using a framework of player Perception, Decision-Making, and Execution to identify where break-downs occurred – in vision, thought, or action – and then suggestions on ways to help players improve.  Two training sessions from the 2017 ECNL National Training Camp were shared specifically on improving perception and decision-making in the progression phase, and video from the 2017 ECNL Finals showed great examples of specific moments.
"The quality of individual players, and the quality of the game overall, has tremendously improved over the past 5 years, and our presentation showed the specific areas of growth," said Lavers.  "This improvement is a huge credit to the work and commitment of the players, coaches, and clubs in the ECNL and in the broader game, and we know it will continue even faster in the future.  The ECNL will play its part in helping clubs and coaches grow by providing educational resources and opportunities, and will continue to provide an unmatched stage for these players and teams to compete against each other at the highest level of youth soccer."