USWNT opens 2018 slate on Sunday with friendly vs Denmark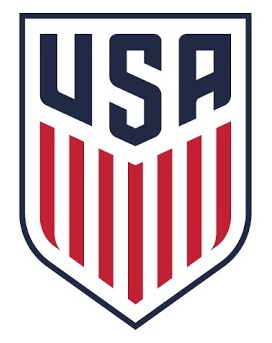 USA vs. Denmark
SDCCU Stadium; San Diego, Calif.
January 21, 2018
International Friendly
(Via U.S. Soccer) – The U.S. Women's National Team kicks off its 34th year of international competition, and one that will feature the CONCACAF World Cup qualifying tournament in the fall, with a match against Denmark on Sunday, January 21, at San Diego County Credit Union Stadium in San Diego, Calif. (7:30 p.m. ET on ESPN).
Sebastian Salazar and Julie Foudy will call the action. Unlike last year, when the U.S. WNT opened its schedule with a match against the world's second-ranked Germany to kick off the SheBelieves Cup, this year the USA gets a valuable preparation game against the extremely competitive Danes, ranked 12th in the world and coming off a runner-up performance at the 2017 UEFA Women's Euro. The USA traveled to San Diego on Jan. 19 after 13 days of training camp at the U.S. Soccer National Training Center in Carson, Calif. U.S. head coach Jill Ellis originally invited 26 players to January Camp, but midfielder Morgan Brian ended up staying with her new club in France to regain her fitness while Becky Sauerbrunn departed camp before it started with a minor foot injury, leaving the USA with 24 players from which Ellis will be pick 18 to suit up for the match against Denmark.
+READ: Washington Spirit selects Andi Sullivan with No. 1 pick in NWSL Draft
WNT YEAR 34 BEGINS: The USA is 27-4-2 all-time in their opening match of the year. The only losses were to Italy in the WNT's first international game in 1986, to China PR in 2001, to Sweden in 2011 and to France in 2015. All were away matches. The USA has played Denmark twice before to open a year, both 2-0 wins. The first came in Agai, Cyprus in 1993 in a tournament that was a precursor to the Algarve Cup in Portugal, and the second was the opening game of the Algarve Cup in 2009. Twenty-two times previously the USA has opened its yearly schedule against a European team. The USA comes into 2018 carrying an all-time record of 483-65-71 with the 500th win in team history on the horizon. The USA has compiled a remarkable .836 winning percentage during the first 33 years of the program. The USA has won or tied 89% of all the matches it has ever played.
PLAYING THE BEST TO BE THE BEST: The year after the World Cup-Olympic cycle has at times been a down year in terms of U.S. WNT scheduling. That was not the case in 2017. The USA faced seven of the other top nine teams in the world (only North Korea and the European champion Netherlands are absent from the list) and since September of 2015, the USA will have played half (eight countries) of the teams that competed in the 2017 UEFA Women's Euros , including Holland. With the USA starting off the year with Denmark, then facing Germany, England and France at the SheBelieves Cup, and with the Tournament of Nations slated for the summer, this year is shaping up to be similarly competitive. The schedule will create an excellent evaluation environment for the coaches and a quality proving ground for the players.
FOCUS SHIFTS: U.S. head coach Jill Ellis used 2017 to learn more about her team, her veterans and new players, while trying several different formations, playing players in various positions and giving call-ups to numerous younger players. Since the end of the 2016 Olympics, Ellis has used more than 30 players in matches and has seen more than 50 in a training camp environment. Of the 20 players who have earned first caps under Ellis, 13 have been since the end of the 2016 Olympics. In 2018, while Ellis and her staff will still be constantly evaluating players in various environments, those numbers are likely to go down. With a solid core that emerged from last year's tough schedule and heavy evaluation period, the current core group will be the one to move forward and receive the most opportunities to earn roster spots and starting spots.
+READ: U.S. U-17 Women's National Team routs Venezuela 8-0 in friendly
COUNTDOWN TO CONCACAF QUALIFYING: The 2019 FIFA Women's World Cup that will be held from June 7-July 7 in nine cities in France is still on the distant horizon, but the countdown has begun to the CONCACAF Qualifying tournament, which will be held this fall. The tournament host and teams have not been finalized, but the USA, Canada and Mexico will earn automatic berths into the final eight-team tournament, while the other five nations will have to go through pre-qualifying in their respective regions. From that eight-team tourney, three teams will qualify directly to France while a fourth will enter a two-leg playoff against the third-place team from South America. As the USA kicks off its 2018 campaign, all the players and coaches will cast a distant eye on the all-important qualifying tournament about 10 months from now.
SOLO TO BE HONORED IN SAN DIEGO: U.S. Soccer will honor legendary goalkeeper Hope Solo for her 200th cap prior to the U.S. Women's National Team match against Denmark on Jan. 21 at San Diego Country Credit Union Stadium in San Diego, California. Hailed as the best goalkeeper in women's soccer history, Solo, who accrued 202 caps since her debut in 2000, is the only goalkeeper in U.S. and world history to reach 200 appearances for her country. Of those 202 games, 195 were starts. Her 202 caps rank her 10th in U.S. history and make her one of just 11 American players to reach the double-century mark. Solo earned her 200th cap at the 2016 Olympics on Aug. 6 as the USA defeated France 1-0 in Belo Horizonte, Brazil.
JILL ELLIS FACT FILE : After leading the USA to the Women's World Cup title, U.S. head coach Jill Ellis was rewarded with a multi-year contract extension on Aug. 5, 2015. She is the third U.S. coach – and first female American coach — to win a Women's World Cup at the senior level, following Anson Dorrance (1991) and the late Tony DiCicco (1999). Ellis was named the 2015 FIFA World Coach of the Year for Women's Soccer on Jan. 11, 2016, at the FIFA Awards Gala in Zurich, Switzerland. She was also named the CONCACAF Female Coach of the Year. Ellis, who previously served two stints as interim head coach of the U.S. WNT, is the eighth official head coach in U.S. history. She coached seven games as interim coach in 2012 (5-0-2) and two games (1-0-1) as interim in 2014 before she officially came on board, which gave her a 6-0-3 record before she ever was formally named the head coach in May of 2014. She has gone 64-6-11 since then for an overall record of 70-6-14, earning her 50th career WNT win on July 22, 2016, vs. Costa Rica. With the win against New Zealand on Sept. 15, 2017, Ellis moved past Anson Dorrance and into fourth place on the all-time wins list. Since taking over as head coach, Ellis has won four tournaments: the 2015 Algarve Cup, the 2015 Women's World Cup, the 2016 CONCACAF Women's Olympic Qualifying Championship and the 2016 SheBelieves Cup. Jill Ellis Full Bio
NEW NAME, FAMILIAR STADIUM : The U.S. WNT will play its third match at San Diego County Credit Union Stadium in the span of two years when it takes on Denmark on January 21 at the former Qualcomm Stadium. The USA played there to open the 2016 campaign, defeating the Republic of Ireland 5-0 on Jan. 23 as a then 17-year-old Mallory Pugh made her debut and scored in her first cap. The USA also played there on July 30, 2017 in a wild 4-3 victory against Brazil in the Tournament of Nations that will go down as one of the most epic comebacks in team history. This also could be the final game the U.S. WNT plays the historic venue which was the long-time home of the since departed San Diego Chargers. The multi-purpose stadium, which opened in the fall of 1967, is slated to be demolished and replaced by a new stadium project that has yet to be green-lighted. The USA first played at Qualcomm on April 14, 2014 in a 3-0 victory against China PR. Prior to that, all four of the USA's matches in San Diego were played at Torero Stadium on the campus of the University of San Diego from 2003-2010.
U.S. Women's National Team Roster by Position (Caps/Goals):
GOALKEEPERS (4): 18- Jane Campbell (Houston Dash; 2/0), 21- Adrianna Franch (Portland Thorns FC; 0/0), 24- Ashlyn Harris (Orlando Pride; 14/0), 1- Alyssa Naeher (Chicago Red Stars; 23/0)
DEFENDERS (8): 7- Abby Dahlkemper (NC Courage; 13/0), 17- Tierna Davidson (Stanford), 25-Sofia Huerta (Chicago Red Stars; 3/0), 7- Meghan Klingenberg (Portland Thorns FC; 73/3), 5- Kelley O'Hara (Utah Royals FC; 104/2), 2- Casey Short (Chicago Red Stars; 19/0), 22- Taylor Smith(Washington Spirit; 7/0), 16- Emily Sonnett (Portland Thorns FC; 12/0),
MIDFIELDERS (5): 8- Julie Ertz (Chicago Red Stars; 57/14), 9- Lindsey Horan (Portland Thorns FC; 44/4), 10- Carli Lloyd (Sky Blue FC; 246/98); 20- Allie Long (Seattle Reign; 33/6), 6- Andi Sullivan(Washington Spirit; 7/0)
FORWARDS (7): 19- Crystal Dunn (Chelsea Ladies FC; 57/22), 26- Savannah McCaskill (Boston Breakers; 0/0), 13- Alex Morgan (Orlando Pride; 134/80); 23- Christen Press (Houston Dash; 96/44), 11- Mallory Pugh (Washington Spirit; 29/6), 15- Megan Rapinoe (Seattle Reign; 129/34), 12- Lynn Williams (NC Courage; 15/4)
U.S. ROSTER NOTES

TEAM
During her tenure as U.S. WNT head coach, Jill Ellis has seen 74 players in a training camp environment. Of those 75, 48 have earned at least one cap and Ellis has given 20 players their first cap. Sofia Huerta was the 19th player to get a first cap under Ellis, earning it on 

Sept. 15

 vs. New Zealand, while McCall Zerboni was the 20th.
Twenty of the 24 players on this January Camp roster earned a cap for the USA in 2017, but all trained with the U.S. team at some point in 2017. Fourteen players on the roster have 33 caps or fewer.
This roster consists of 22 NWSL players, one who plays in Europe and one current college player.
FORWARDS
Alex Morgan comes into the match with 80 goals in 136 caps and at age 28 and sits in sole possession of seventh place on the USA's all-time goal scoring list. She scored seven goals over her last seven WNT matches of 2017.
Christen Press (11), Lynn Williams (9) and Morgan (9) were fourth and fifth-highest scorers in the NWSL in 2017, respectively.
Press has 96 caps and 44 career goals, most recently scoring on a brilliant strike from distance against Korea Republic on 

Oct. 22

.
Press is in 14th place on the all-time WNT goals list and with one more goal will tie Julie Foudy for 13th place. She averages just under a goal every two games (0.46 goals per game) and 0.82 goals per every 90 minutes she's been on the field.
Against Australia on 

July 27

 at the Tournament of Nations, Megan Rapinoe got her first start since the 2016 Olympics and played her first 90 minutes since 2015. She got the start against Brazil in the next match and had a spectacular game, scoring the goal that tied the game at 3-3, earning two assists, and playing a part in the game-winning goal as well. Her goal against Brazil was her first since she scored twice in the opening game of the 2015 WWC against Australia. The Tournament of Nations sparked a quality end of 2017 for Rapinoe, who scored three goals with five assists over the last eight games of the year.
Rapinoe has 34 career goals, pulling her to within one goal of tying April Heinrichs and Sydney Leroux for 15th on the all-time goals list.
Crystal Dunn scored four goals in 2017, all in back-to-back braces against Russia in April.
Dunn played in 23 matches for Chelsea FC during 2017: three in the FA Cup (1G, 2A), 11 in league play (3G, 3A), five in the Continental Tyres Cup (2G, 1A) and four in the UFA Champions League (1A).
On January 16, it was announced Dunn will return to the NWSL and play for the North Carolina Courage during the 2017 season. The Courage acquired her rights from the Washington Spirit for Taylor Smith and Ashley Hatch.
Mallory Pugh scored in her senior team debut (the 19th U.S. WNT player to score in her first cap) on Jan. 23, 2016, vs. Ireland at 17 years, 8 months and 25 days old, becoming the youngest player to debut for the U.S. in the last 11 years.
She turned 18 on April 29, 2016 and is fifth all-time for most U.S. caps before the age of 18 (11). She is third for most goals before the age of 18 (2), fourth in most starts before the age of 18 (7) and first for most assists before the age of 18 (5). She now has 29 caps and is the youngest WNT player ever to compile 10 career assists (she currently has 11), surpassing Kristine Lilly.
She turned 19 on April 29, 2017 and tied with Mia Hamm for third in U.S. history for goals before age of 19 (four), was fourth in caps (20) and second in starts (14).
She is currently tied for fourth with Kristine Lilly and Tiffany Roberts for goals before the age of 20 with six, tied for first in assists with Lilly (11), tied for fifth in caps with Tiffany Roberts (29) and tied for second in starts with Mia Hamm (21).
Lynn Williams is up to 15 caps with seven starts for the WNT in her career. She contributed nine goals and five assists for the NWSL Shield winner NC Courage. She scored her fourth international goal on Oct. 22, 2017, and got the start against Canada on 

Nov. 9

, playing in her first away match for the WNT and going 87 minutes before coming out for Allie Long.
Savannah McCaskill, who was taken second overall in the 2018 NWSL College Draft by the Boston Breakers, is experiencing her first extended training time with the WNT. She led South Carolina to the NCAA College Cup with eight goals and nine assists on the year.
MIDFIELDERS
U.S. co-captain Carli Lloyd is a two-time FIFA Women's World Player of the Year (2015 and 2016) and finished second in the voting last year. She is the all-time active caps leader with 246 and is sitting on 98 goals, two away from becoming the sixth player to score 100 or more goals for the USA, and the first since 2009 when Abby Wambach scored her 100th.
While she played as a withdrawn forward for many of her minutes (since the knockout round of the 2015 Women's World Cup), she is still the highest scoring midfielder in U.S. history.
With her start against Brazil on 

July 30

, Lloyd tied Joy Fawcett for sixth place on the all-time caps list and is now four away from becoming the sixth player in U.S. history to earn 250 caps.
Lloyd is the highest active goal scorer in U.S. history with the players ahead of her — Mia Hamm, Abby Wambach, Kristine Lilly, Tiffeny Milbrett and Michelle Akers — all retired.
Lloyd scored 36 international goals between the time she debuted six days before her 23rd birthday, and her 30th birthday. Since turning 30, she has scored 62 goals in just over five and a half years.
Lloyd earned the 50th assist of her career on Julie Ertz' goal against Brazil on 

July 30

, joining just seven other U.S. players to earn 50 or more assists in their careers. Lloyd is in eighth-place in all-time assists, but with six more, can move into fifth.
Julie Ertz scored her first goal under her married name against Brazil on July 30, 2017, the dramatic game-winner in the 89th minute while playing defensive midfielder, and then grew into the position the entire year, scoring five more goals and playing so well that she was named 2017 U.S. Soccer Female Player of the Year.
Ertz is the third player to be named both the U.S. Soccer Female Player of the Year and Young Female Player of the Year. Lauren Holiday (2014 & 2007) and Tobin Heath (2016 & 2009) are the other two, making the five years between the awards for Ertz the shortest time for any player.
Just 25 years old, she played her 50th game for the USA against Brazil, becoming the 54th American female player to achieve that milestone and now has 57 caps and 14 goals.
Lindsey Horan enjoyed a fine 2017, helping the Portland Thorns win the NWSL title while scoring four goals with two assists. She played mostly holding midfielder during the year and scored the game-winning goal in the championship. For the WNT, she came off the bench for six of her first seven appearances of the year, but then finished strong, started four of the last six games, establishing herself in the lineup, while scoring her goal and getting four assists in those games. She played 90 minutes in the last three matches of the year.
Allie Long scored her first three career goals (all on headers) in 2016. She scored her fourth and fifth goals, also off headers, vs. Russia on April 6, 2017. It was the second brace of her career. She finally got a WNT goal with her feet on 

Oct. 22

 against Korea Republic, slotting home a pass from Horan, and now has 33 caps after appearing in 14 games for the USA this year.
Twenty-two-year-old Andi Sullivan, who led Stanford to the NCAA title as a senior and won the Hermann Trophy as the top player in college soccer, got her second call-up of the year for January Camp. Sullivan returned to the U.S. roster for the 

Oct. 19

 against Korea Republic and earned her fifth cap a year to the date after her first. She played the final 16 and 15 minutes against Canada on 

Nov. 9 and 12

, respectively, to earn her 6th and 7th caps.
Sullivan was a key player for the USA in both the 2012 FIFA U-17 Women's World Cup and the 2014 FIFA U-20 Women's World Cup.
DEFENDERS
Kelley O'Hara started and captained the USA on 

Sept. 15

 against New Zealand to earn her 100th cap, becoming the 36th player in U.S. WNT history to play 100 or more times for her country.
Abby Dahlkemper, a former captain of the U-17 Women's National Team, took advantage of a big opportunity when she played in both games in Europe in June of 2017, the first one off the bench in which she played the entire second half against Sweden, and then started and playing all 90 minutes against Norway. The Norway match marked her first start for the WNT and the first time she had played 90.
She then played all 90 minutes at center back in each of the final nine games of the year, establishing herself on the U.S. backline. She ended up starting 10 of the 11 games she appeared in while playing 945 minutes, fifth best on the team.
Dahlkemper also had a stellar club season and was named the NWSL Defender of the Year.
The match against New Zealand on Sept. 15, 2017, marked the first time Casey Short had come off the bench for the USA. She has started 17 of her first 19 games for the USA, playing mostly left back, but also played some outside midfield against Switzerland last year, and played centrally against Sweden on 

June 8

 as well as against Brazil on 

July 30

.
After gaining her change of national association on 

Thursday, Sept. 14

, Sofia Huerta was named to the 18-player roster for the 

Sept. 15

 match against New Zealand and entered the game in the 51st minute to earn her first cap. She earned her second on 

Oct. 19

, coming off the bench to play the final 27 minutes vs. Korea. She got her first start and played her first complete 90 minutes in a U.S. uniform on 

Oct. 22

 against Korea in Cary, N.C.
Huerta played for Mexico at the 2012 FIFA U-20 Women's World Cup and has five caps for the Mexico senior team, including one that came against the USA, making her the first female player in history to play for and against the U.S. Women's National Team in a senior level international match. She's also the first player from the state of Idaho to earn a cap for the senior U.S. WNT.
Taylor Smith made her WNT debut this year in challenging circumstances, starting against Australia and Brazil at the Tournament of Nations to earn her first two caps before coming off the bench against Japan to record two assists. She missed the October friendlies against Korea Republic after suffering a shoulder injury in the NWSL title game. She returned to the field on 

Nov. 9

, played the final 24 minutes of the game in relief of Short to earn her sixth cap and started on 

Nov. 12

 vs. Canada to earn her seventh.
Emily Sonnett, who is currently playing in Australia during the NWSL off-season for Sydney FC, returns to the roster. Sonnett had an excellent club season, anchoring the Portland Thorns back line to a NWSL title and scored several key goals, including a header score in the 4-1 NWSL Semifinal win against Orlando. She scored four goals during in 2017(on only six shots on goal), an impressive tally for a center-back.
Sonnett has 12 caps, with four earned in 2015 and eight in 2016, the most recent of which came on 

Oct. 19

 vs Switzerland.
Uncapped defender Tierna Davidson helped lead Stanford to the NCAA Championship this past season as a sophomore and gets her third call-up after training with the team on two occasions in 2017.
She was named to the roster for the 2018 CONCACAF Women's U-20 Championship and will depart on 

Jan. 22

 to join her U-20 teammates in Trinidad & Tobago with the goal of qualifying for the 2018 FIFA U-20 Women's World Cup.
Defender Meghan Klingenberg makes her return to a roster for the first time since the June 2017 trip to Scandinavia where she played the first half of both games, against Sweden and Norway. The 2017 NWSL champion and 2015 Women's World Cup champion has 73 caps.
GOALKEEPERS
Against Canada on Nov. 12, 2017, Alyssa Naeher earned her 23rd cap. She has 12 career shutouts.
Naeher is the ninth goalkeeper in U.S. history to earn 20 or more caps. She's allowed 12 goals in her 23 caps, but six came over two games, a 3-0 loss to France at the SheBelieves Cup and vs. Brazil in the 4-3 win at the ToN.
With 23 career games played, 13 of those caps earned in 2018, Alyssa Naeher is the most capped of the four goalkeepers on the roster. Veteran Ashlyn Harris has 14 caps, Jane Campbell earned her first two last year and Adrianna Franch, the 2017 NWSL Goalkeeper of the Year and CONCACAF Goalkeeper of the Year, is uncapped.
Harris returned to the roster for the NZL games last September after missing several months with a leg injury. She played the first half of the 

Oct. 22

 game vs. Korea to earn her 14th cap in her first action since April 9 against Russia.
Campbell, who took over the starting spot for the Dash and played very well in her rookie year in the NWSL, earned her first cap against Russia on April 9, 2017, at BBVA Stadium in Houston. She earned her second on 

Oct. 22

 when she played the second half against Korea in relief of Harris.
Franch has been involved with the WNT program for about five years, but has yet to earn a cap (she would be the first player from Kansas to do so). She had a stellar 2017 NWSL season, helping the Portland Thorns win the NWSL title while setting a new league record for clean sheets (11) and was second in the league in save percentage (80.1%) and fourth in saves (80). She was named the 2017 NWSL Goalkeeper of the Year.
By the Numbers…
1 The USA's place in the FIFA Women's World Rankings
3 Uncapped players on the U.S. training camp roster
4 Players in their 30s on the U.S. roster
5 Assists for Megan Rapinoe in 2017, tops on the team. Only three other players had more than two assists: Lindsey Horan (4), Christen Press (3), and Mallory Pugh (3).
6 Players on the U.S. roster who have scored in double-figures in career goals
10 Players on the U.S. training camp roster who played youth soccer in the Western Region
15 Game-winning goals from Savannah McCaskill for South Carolina over the last two NCAA Soccer seasons, the most of any women's D-1 player.
18 Players on the U.S. roster who are 5-foot-7 or taller
20 Number of players that have received first caps under Jill Ellis
98 International goals for Carli Lloyd
IN FOCUS: DENMARK
Denmark Football Association
FIFA World Ranking: 12
UEFA Ranking: 6
World Cup Appearances: 4 (1991, 1995, 1999, 2007)
Best Women's World Cup finish: Quarterfinals (1991, 1995)
Record vs. USA: 5-16-3
Head Coach: Lars Søndergaard     
Denmark Women's National Team Roster by Position:
GOALKEEPERS (2): 1-Stina Lykke Petersen (Kolding Q), 22-Line Johansen (Unattached)
DEFENDERS (5 ): 3-Janni Arnth (Linköpings FC, Sweden), 8-Theresa Nielsen (Unattached), 18-Mie Leth Jans (Manchester City, England), 19-Cecilie Sandvej (1. FFC Frankfurt (Germany), 20-Stine Ballisager Pedersen (VSK Aarhus)
MIDFIELDERS (7): 4-Maja Kildemoes (Linköpings FC, Sweden), 6-Nanna Christiansen (Brøndby IF), 7-Sanne Troelsgaard (FC Rosengård, Sweden), 11-Katrine Veje (Montpellier HSC, France), 13-Sofie Junge Pedersen (Levante UD, Spain), 15-Frederikke Thøgersen (Fortuna Hjørring), 21-Sarah Dyrehauge (Fortuna Hjørring)
FORWARDS (6): 9-Nadia Nadim (Manchester City, England), 10-Pernille Harder (VfL Wolfsburg, Germany), 12-Stine Larsen (Brøndby IF), 14-Nicoline Sørensen (Linköpings FC, Sweden), 17-Signe Bruun (Fortuna Hjørring), 23-Caroline Moeller (Fortuna Hjørring)
USA VS. DENMARK
Four players on the U.S. roster have scored against Denmark before: Carli Lloyd and Alex Morgan each have two goals against Denmark, while Megan Rapinoe and Christen Press each have one.
The USA is 16-5-3 all-time against Denmark, but the teams have not played since the 2014 Algarve Cup. Heading into the group stage game, the USA had not lost to Denmark since 1991, but went down 3-0 inside 40 minutes of the first half (one of those goals came from former NWSL star Nadia Nadim). Christen Press pulled a goal back in the 51st minute, but Denmark made it 4-1 in the 62nd. The USA answered back with a Sydney Leroux goal a minute later and then Megan Rapinoe tallied in the 68th to make it 4-3. The USA had several chances to tie the game, sending numerous crosses into the Denmark penalty area, and in the 77th minute a free kick from Rapinoe was spectacularly pushed away by the Denmark goalkeeper. The Danes scored off a counter-attack on the pushed-up USA in the third minute of stoppage time for the final 5-3 margin. It was the first time in the history of the U.S. WNT program that the team allowed five goals in a match. The USA out-shot Denmark 22-9, but Denmark scored on 71% of its shots on goal (5 out of 7).
The USA has just five players who played in that match on this January Camp roster, while Denmark has nine players on this roster who played in that game.
Seven of the last eight meetings between the USA and Denmark have taken place at the Algarve Cup (with the other one coming in Gimhae, South Korea, during the Peace Queen Cup) and the USA won the first six of those clashes on the southern coast of Portugal.
In fact, 11 of the 24 meetings between the teams (46%) have taken place at the Algarve Cup.
Only seven of the 24 matches have taken place in the USA, and the teams haven't met on U.S. soil since Nov. 6, 2004, a 3-1 win for Denmark that was the last loss before the USA went on a 104-game home unbeaten streak which ended just over 

11 years later

 on Dec. 16, 2015, in a 1-0 loss to China PR in New Orleans.
The U.S. WNT played Denmark in the second match in team history, a 2-2 tie on Aug. 21, 1985, in Jesolo, Italy. It was the first tie in the program's history and featured the first two goals in program history, scored by Michelle Akers and Emily Pickering.
The USA played Denmark in the opening match of the 1999 FIFA Women's World Cup, an historic 3-0 victory in front of a sold-out crowd at Giants Stadium that kick-started the USA's World Cup championship run.
The USA also opened the 1996 Olympics against Denmark, winning 3-0 in Orlando, Fla., on the way to the first Olympic gold medal for women's soccer.
The teams also met group play at the 1995 FIFA Women's World Cup in Sweden, a 2-0 U.S. victory that ended with Mia Hamm in goal after Briana Scurry received a late red card.
DENMARK NOTES
Denmark brings a highly-experienced team to the USA. Seven players have 75 or more caps, led by Sanne Troelsgaard (119 caps and 41 goals) and Theresa Nielsen (117 and 4).
Eighteen of the 20 players on the roster participated in the 2017 UEFA Women's Euros, and it would have been 19 but Simone Boye Sorenson had to drop out due to injury and was replaced by the uncapped Caroline Moeller.
Half of the Danish players out of 20 on the roster play professionally outside of their home country, and all play for some of the top women's clubs in world. Troelsgaard plays for Swedish power FC Rosengard, three players play for Linköpings FC in Sweden, Katrine Veje is playing with Montpellier in France, Mie Leteh Jans plays in England with Manchester City, Sofia Junge Pedersen plays in Spain with Levante UD and Cecillie Sandvej plays in Germany with FFC Frankfurt.
The other player playing abroad is forward Nadia Nadim, the former NWSL star who played just over a season for Sky Blue FC and two seasons for Portland Thorns FC, helping the club to the 2017 league title.
Nadim scored 28 goals in the NWSL before moving this off-season to Manchester City in England's WSL where she has scored twice in two games since making her debut in early January.
She scored 15 goals over the last two NWSL seasons, fifth most of any player in the league (including playoffs).
Nadim was born in Kabul, Afghanistan, and grew up there until her father, an Afghan National Army (ANA) general, was executed by the Taliban in 2000. Her family then fled to Denmark, where her soccer career began.
Under Danish nationality law, Nadim could not apply for citizenship until turning 18 in 2006. When citizenship was eventually granted in 2008, FIFA eligibility rules blocked Nadim from playing for Denmark, because she had not yet been resident for the requisite five years after turning 18. A subsequent challenge from the Danish Football Association led to FIFA's legal department making an exception to the rules in Nadim's case.
Nadim immediately became a member of the Denmark national team, making her debut in the 2009 Algarve Cup in a 2-0 defeat to the USA. In doing so she reportedly became the first naturalized Dane to represent a senior national football team. She participated in all three of Denmark's games at 2009 UEFA Women's Euro in Finland, played at the 2013 UEFA Women's Euro in Sweden and helped her adopted country into the championship of the 2017 UEFA Women's Euro in the Netherlands, scoring twice, including a penalty kick in the 4-2 loss to the Dutch in the championship game.
In Pernille Harder and Nadim, Denmark has two of the best attacking players in the world. Harder has scored an amazing 50 goals in 94 caps while Nadmi has 22 goals in 75 games.
At last summer's Euros, the Danes posted one goal results in all three group games, defeating Belgium (1-0), Norway (1-0), and falling to Holland, 1-0. Denmark then beat perennial champion Germany (2-1) in the quarterfinal (in a match that was postponed a day due to weather) and Austria (in penalty kicks after a 0-0 draw through regulation and OT) before falling to the Dutch in the final.
The Danes got early goals in their first two group matches as Sanne Troelsgaard scored the sixth-minute winner against Belgium and Katrine Veje scored the lone goal against Norway in the fifth minute.
Against the Germans, who had won every Euro tournament for the past 22 years, Denmark gave up a third-minute goal, but Nadim equalized in the 49th and Theresa Nielsen scored the historic winner in the 83rd.
Austria had made all five of its penalty kicks in its quarterfinal victory against Spain, but Denmark goalkeeper Stina Petersen was the hero, saving two kicks as Austria failed to score on all three of its PKs while Nadim, Pernille Harder and Simone Boye Sørensen converted for Denmark.
In the championship game, Denmark got off to a fast start again as Nadim buried a penalty kick in the sixth minute, but the Netherlands equalized just 

three minutes later

 through young star Vivianne Miedema. Lieke Martins, who would win the FIFA Women's World Player of the Year for 2017, gave the Dutch the lead in the 28th minute. Pernille Harder equalized in the 33rd, but the hosts scored the final two goals, in the 58th and 89th minutes to send their home country into a frenzy.
Harder and Nielsen were named to the UEFA Team of the Tournament.
Denmark had made the semifinal on three previous occasions, but the runner-up finish was its best at the Women's Euros.
Denmark currently sits atop its World Cup qualifying group but has played just two matches, a 6-1 victory against Hungary and a 4-0 victory against Croatia.
The goals against Hungary came from Nadim, Troelsgaard (3), Harder and Nicoline Sørensen.
The goals against Croatia came from Harder (2), Nanna Christiansen and Signe Bruun, who scored in second-half stoppage time in her debut.
Denmark forfeited its October 2017 qualifier against Sweden as the players boycotted the match due to a since-resolved contract dispute with their Federation.
The match against the USA will be excellent preparation for a year of World Cup qualifiers for Denmark, which will host Ukraine in April, play at Ukraine and host Hungary in May, and host Ukraine in August and Sweden in September.
Midfielder Katrine Veje had a brief stint with Seattle Reign FC in 2015.
Defender Cecilie Sandvej signed with the Washington Spirit in 2014 but never played in a match.
This will be the first match for new Denmark head coach Lars Søndergaard, a former professional player who has a long coaching history in his home country and Austria. Nils Nielsen stepped down after a successful European Championship run last summer.
The 58-year-old Søndergaard has coached in the top men's leagues in Denmark and Austria, most recently with Aalborg BK, Viborg, Sønderjyske, but has not previously coached women. His contact runs through 2021 UEFA Women's Euro.
Denmark played 17 games in 2017 (the USA played 16) and compiled a record of 8-5-4. Two of the ties ended up in penalty kick wins, one at the Algarve Cup against Australia in the third-place match, and one in the Euro quarterfinal.
Denmark has gone 6-2-0 in their last eight games. Their only two losses came to the Netherlands in the UEFA Women's Championship, once in group play and once in the Final.
Denmark will participate in the 2018 Algarve Cup where it will face Iceland and Japan, as well as a rematch with the Netherlands, in group play.
LAST TIME…
On the field for the USA:
Nov. 12, 2017 – Avaya Stadium; San Jose, Calif.
International Friendly
USA 3 Ertz 11; Morgan 56; Lloyd 80
CAN 1 Beckie 50
Lineups:
USA : 1-Alyssa Naeher; 22-Taylor Smith (14-Casey Short, 66), 4-Becky Sauerbrunn (capt.), 7-Abby Dahlkemper, 5-Kelley O'Hara; 8-Julie Ertz (6-Andi Sullivan, 75), 9-Lindsey Horan, 3-Samantha Mewis (10-Carli Lloyd, 75); 23-Christen Press (12-Lynn Williams, 82), 13-Alex Morgan, 15-Megan Rapinoe
Subs not used: 24-Ashlyn Harris; 16-Emily Sonnett, 20-Allie Long
Head coach: Jill Ellis
CAN : 1-Stephanie Labbe; 2-Allysha Chapman, 4-Shelina Zadorsky, 5-Rebecca Quinn; 11-Desiree Scott (24-Ariel Young, 71), 17-Jessie Fleming, 20-Maegan Kelly (22-Lindsay Agnew, 60); 6-Deanne Rose (15-Nichelle Prince, 31), 12-Christine Sinclair (9-Jordyn Huitema, 60), 16-Janine Beckie (23-Julia Grosso, 90), 19-Adriana Leon (14-Jayde Riviere, 71)
Subs not used: 18-Sabrina D'Angelo, 21-Kailen Sheridan
Head coach: John Herdman