U.S. Soccer Foundation receives grant to expand Soccer for Success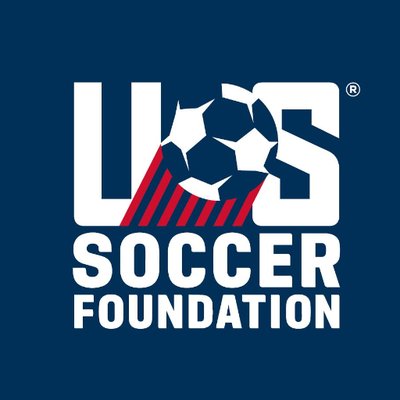 Washington, D.C. (Via U.S. Soccer Foundation)– The U.S. Soccer Foundation today announced that it received a $100,000 grant from Health Foundation of South Florida to expand Soccer for Success, the Foundation's after-school soccer program proven to help youth establish healthy habits and develop critical life skills. The grant will enable the Foundation to expand programming to reach more than 1,300 youth living in underserved areas of South Florida over the next two years.
"Soccer provides the opportunity for youth to be active, foster a healthy lifestyle, and engage with a coach who can help them develop critical life skills that support their development on and off the playing field," said Ed Foster-Simeon, President & CEO of the U.S. Soccer Foundation. "This grant will enable more children in South Florida, including many who may not have had the opportunity to play before, to be physically active and reap soccer's many health and social benefits."
Soccer for Success is offered free to participants and helps youth embrace an active, healthy lifestyle while nurturing their personal growth through team-building and mentorship in addition to teaching soccer skills.
+READ: U.S. Soccer Board of Directors grants pro league sanctions for 2018
An evaluation of Soccer for Success found that 88 percent of participants work better on a team, 86 percent stay away from anti-social behaviors and 72 percent try harder in school. Internal research validates these findings. Eighty-three percent of children at greater risk for health issues improved or maintained their health. The Department of Justice also cited the program's unique ability to engage and retain youth who may not enter or stay in a traditional mentoring relationship.
Since Soccer for Success started in 2009, the Foundation and its partners have positively impacted more than 100,000 children in more than 180 underserved communities across the country.
The U.S. Soccer Foundation recently announced its goals to reach one million children annually and build 1,000 soccer play spaces by 2026. The campaign, It's Everyone's Game, will result in dramatic expansion of the Foundation's work in improving physical and youth development through soccer, focusing on children who live in underserved communities who often lack access to organized sports opportunities.