Gardner-Webb men's soccer announces second portion of 2019 recruiting class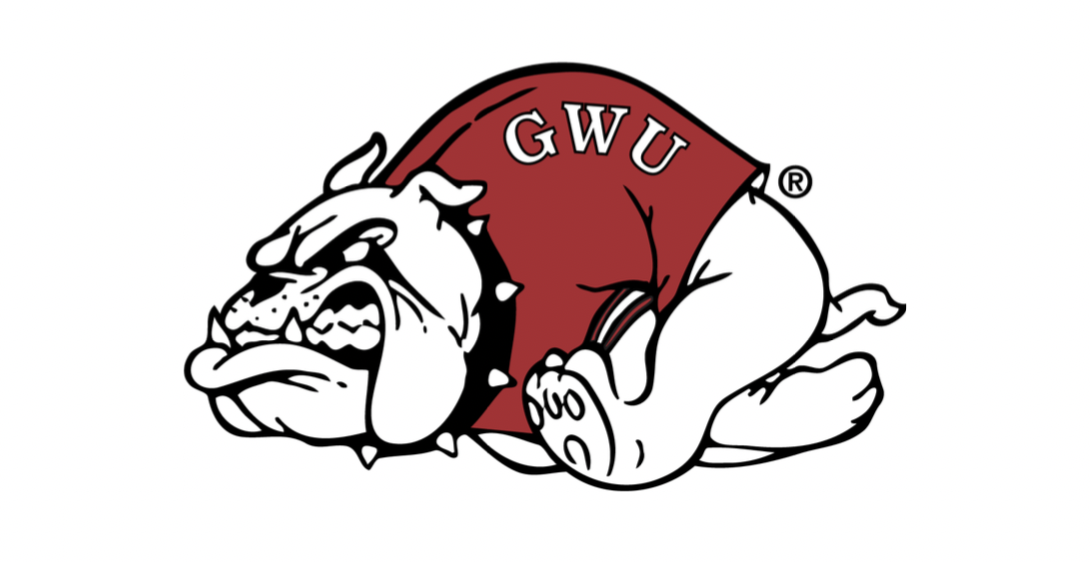 BOILING SPRINGS, N.C. – The Gardner-Webb men's soccer program announced the second portion of its 2019 recruiting class today, and Tony Setzer and his staff will welcome more than 25 new faces to Boiling Springs when fall camp begins.
Chet Anderson (Riverside, N.J. / Riverside HS) earned three varsity letters during his time at Riverside High School. At RHS, he played for Austin Anderson and was a two-time All-County BSCL First-Team All-Star (2018 and 2019). He scored 23 goals while adding 26 assists in his last two seasons on the pitch and led Riverside to a 2019 conference championship.
Raquan Bryant (Jacksonville, N.C. / Northside HS) comes to Gardner-Webb from Jacksonville, N.C.'s Northside High School. At Northside, Bryant was a two-sport athlete playing football and soccer.
Garrett Daulong (Rockwall, Texas / Rockwall-Heath HS) played high school soccer for Rockwall-Heath HS and continued his playing career at the club level for Solar ECNL U18/19. With the 2018 Solar 01B squad, he recorded 14 points (two goals, ten assists) in 67 games, helping his squad to an impressive 42-10-15 record. Last summer, he led the U19 squad to the super gold bracket championship at the Plano Labor Day Invitational. At Rockwall-Heath, Daulong, a 6-foot, 160-pound centerback was a three-year varsity starter and led his team to a conference championship as a sophomore. Off the field, Daulong was a member of RHHS' chapter of the National Honor Society.
Jack Jacquet (Lawrenceville, Ga. / Greater Atlanta Christian School) played for his father Thom at Greater Atlanta Christian School and finished his time with the Spartans with 33 goals and 40 assists. As a senior, he was named the 3A Region 7 Player of the Year and was an All-Region selection as a junior. The 5-11, 160-pound attacking mid was an All-Gwinnett County selection in both 2018 and 2019 and was named the Gwinnett County 1A-6A Player of the Year in February 2019. At the completion of his junior year, Jacquet was named to the Georgia High School Association (GHSA) All-State team. He competed for the AFU ENCL team on the club circuit and tallied eight goals to go along with seven assists.
Lauritis Lillemose (Bogense, Denmark / Tietgen Handelsgymnasium) comes to Gardner-Webb from Denmark where he spent time with the Boldklub U19 squad and played in seven matches.
Abdul Manaf (Kumasi, Ghana / T.I. Ahmadiyaa Senior High School) will step foot on Gardner-Webb's campus from Ghana. The 5-foot-9, 169-lb midfielder plans to major in political science. He played high school soccer for coach Anselm Nyavedzie and spent a season at the University of Ghana before transferring to GWU.
Karabo Maretlane and Kabai Mohlatsane (Charlotte, N.C. / Carmel Christian Academy) will transfer to Gardner-Webb from Columbia International University where they spent one season on the pitch. Maretlane played midfield, while Mohlatsane, who was a two-time All-Conference selection at Carmel Christian Academy, played midfield.
Kharrel Medza (Houston, Texas / Cypress Creek HS) intends to major in economics and finance at Gardner-Webb. He spent time with a variety of club programs as a midfielder. Most notably, Medza was a member of the U15 Belgian National Team. He also played with RFC Liege, CS Vice and RFC Seraing.
Max Polio (Stephens City, Va. / Sherando HS) attended Sherando High School in Stephens City, Va. where he played midfield for coach Pat Anderson. He scored 27 goals, including 22 in his final two seasons and a career-best 14 as a junior. He recorded 22 assists with nine of those coming in his final high school season. The 5-foot-7 midfielder was a two-time All-Conference selection and a 4A West Region and All-Area selection his senior year. He led Sherando to a pair of district and conference championships during his freshman and junior seasons. He played club soccer for the Virginia Soccer Academy, leading them to an NPL title, State Club Cup and runner-up finish.
Sym Sebera (Dubai, United Arab Emerates / Gems World Academy) attended Gems World Academy and was named both team MVP of the soccer program and also the school's athlete of the year. The honor roll student had perfect attendance throughout his time at Gems World and plans to major in Business Management at Gardner-Webb.
Guilherme Silva (Curitiba, Brazil / Bom Jesus Vivina Providencia) comes to Gardner-Webb as a decorated soccer player in Brazil. As a midfielder and forward, he led his club team, Sepam, to a fourth-place finish in its region and a third place-finish in the Metropolitan Championship in 2018 He also led them to a silver bracket championship in the Disney Cup in 2016. His accomplishments on the pitch started as early as age six when he won regional competition in Toledo (2006-2007) and was the runner-up of the Brasileirinho national competition in 2007.
Owen Zaldivar (Lawndale, Calif. / ASU Preparatory School) played for Barca Academy on the club soccer circuit. The 5-9, 141-lb prospect led the Barca Academy to a top-five ranking and a 2018-19 Southwest Division championship. Zaldivar was an honors student at ASU Preparatory School and will major in business administration at Gardner-Webb.
The Runnin' Bulldogs will begin play on Saturday, August 17 with a 5 p.m. exhibition match against Spartanburg Methodist College. For up-to-the-minute news on Gardner-Webb soccer, visit gwusports.com or follow @GWUsoccer on social media.