UMass men's soccer announces 12-player recruiting class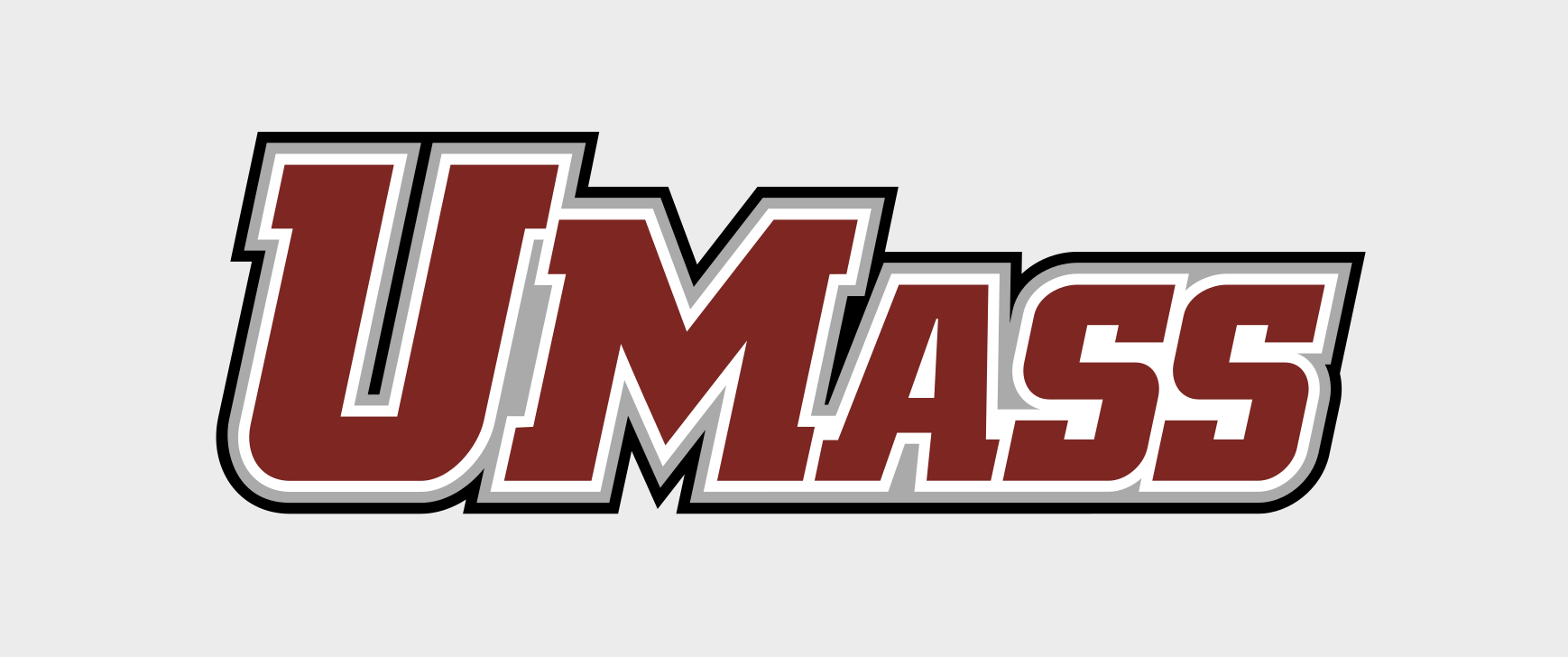 AMHERST, Mass. – The University of Massachusetts men's soccer team and head coach Fran O'Leary announced the addition of 12 newcomers to the roster for the 2019 season on Thursday morning. The newcomers will join a squad that looks to qualify for its fifth straight Atlantic 10 Tournament for the first time in program history.
"We are delighted to welcome our incoming class to the University of Massachusetts," said O'Leary. "Special thanks to our Associate Head Coach Ben Brewster and Assistant Coach Ryan Hulin­gs for their tireless efforts in helping bring this talented group to UMass. We will be excited to monitor their progress in the coming years and expect them to make significant contributions both on and off the playing field."
Shawn Allien (Medford, Mass.) spent the last three years at Franklin Pierce University, where he started the final 34 games of his career while helping the Ravens to back-to-back NE10 Championship appearances with a league-best .900 goals against average in 2018. At Medford High School, Allien played on the varsity team for four years and helped his team to a conference championship and a Massachusetts Division I North Sectional championship game appearance as a senior after being named to the Greater Boston League (GBL) All-Star First-Team. Allien was tabbed the team's defensive player of the year as a senior and earned GBL All-Star Second-Team honors as a junior.
Camden Blackburn (Ludlow, Mass.) guided Ludlow High School to both a Massachusetts Division I State Championship and a Western Massachusetts Championship as a senior on his way to earning all-league, all-Western Massachusetts, All-Massachusetts and All-New England first-team nods. Blackburn was honored with the Lusitano Alumni and Fans Award in 2018, an award presented annually to the most outstanding Division I player in Western Massachusetts. In club competition, Blackburn won a Massachusetts State Cup with the New England Mutiny in 2017 and claimed a tournament championship with the West squad at the Summer Bay State Games in 2017. The defensive midfielder was in the New England Revolution Academy in 2015-16 and played for FC Massachusetts in 2013-14.
Logan Brown (Dallas, Texas) comes to Amherst after stints with Parish Episcopal in Texas as a senior and IMG Academy in Florida as a junior and sophomore. Brown played club ball most recently with Solar U-19, where he made 20 appearances and started 19 games with a goal. At IMG Academy, Brown played for the U-17 team in 2017-18, starting 23 games with 29 appearances and two goals scored.
Eric Eberl (Vienna, Austria) joins the Minutemen from Austria, where he made 48 appearances in the third-highest division of competition in Austria, earning player of the week selections twice while picking up a 2 Division North Title in 2012-13. Eberl made 136 appearances in official adult games in Austria and earned an invitation to a trial session at Red Bull Salzburg in Austria's second division. Most recently, Eberl was a team captain for a 1. SC Simmering squad that compiled a 20-4-3 record and a runner-up finish in its division. The defender graduated from Soccer Academy Mattersburg and spent time with UFC St. Georgen/Eisenstadt and SC Neusiedl am See.
Evan Fournier (Belchertown, Mass.) was a four-year varsity player and a three-time all-league selection at Belchertown, where he helped guide the Orioles to a Western Massachusetts Division 3 Championship in 2018. During his senior season as a team captain, Fournier was tabbed both the Daily Hampshire Gazette and Western Massachusetts Division 3 Player of the Year after he put in eight goals and added 10 assists on his way to earning all-state honors for the second consecutive year. Fournier scored 26 goals and added 34 assists for Belchertown during his prep career and played club ball with GPS Massachusetts, helping his club team to the 2017 National Cup finals.
Evan Ince (North Vancouver, BC) joins the Minutemen after spending the last four years with the Vancouver Whitecaps Academy of the U.S. Soccer Development League. The goalkeeper made eight starts for the U-19 team during 2018-19 and was part of U-19 and U-17 squads that made it to the final four of the USSDA Championship. In 2016-17, Ince picked up five clean sheets in 12 regular season starts and added another in the playoffs during one of his five starts in the postseason.
Ryan Levay (Vienna, Va.) is a team captain of the Virginia Development Academy by way of James Madison High School, where he helped the Warhawks to a Virginia state semifinal. With the Virginia Development Academy of the U.S. Development Academy, Levay scored seven goals as a midfielder during the 2017-18 campaign while leading the squad to a Virginia State Cup finals in 2018 after claiming the state title in 2016. As a senior, Levay was tabbed both first-team all-district and first-team all-region.
Shamar Rainford (Randolph, Mass.) heads West to join the Minutemen from Boston College High School, where he was named the Catholic Conference Most Valuable Player. The forward earned awards both on and off the field, claiming All-Eastern Massachusetts and All-Massachusetts honors while being named All-Scholastic by the Boston Globe, Boston Herald and Patriot Ledger. Rainford helped guide Boston College High School to a Catholic Conference Championship and a Massachusetts Interscholastic Athletic Association (MIAA) South championship game appearance in 2019.
Quinn Serafino (West Springfield, Mass.) was an All-Massachusetts player at West Springfield High School, where he helped the Terriers to the Western Massachusetts Division I semifinals during his senior season. The two-time First-Team All-Western Massachusetts and three-time first-team all-league selection with West Springfield played his club ball for NEFC of the National Premier League. With NEFC, Serafino finished as a national club runner-up in 2018.
Harrison Tognela (Austin, Texas) will join the Minutemen after playing prep soccer for Lake Travis High School, where he posted seven goals and 13 assists as a sophomore after recording seven goals and eight assists with Marvin Ridge High School in North Carolina the year prior. The winger played his last two years of club ball with the U.S. Development Academy's Lonestar U18/U19, tallying two goals and eight assists during 2017-18. The All-Texas selection was part of three state championship teams and earned a Lonestar Lifetime Award.
Benjamin Wiemann (Freiburg, Germany) comes to the United States from Germany, where he played club ball with a pair of youth teams for SC Freiburg of the Bundesliga. Wiemann helped SC Freiburg to a top-six finish in the U-19 Bundesliga in 2019 and added a goal in a 1-1 draw against Heidenheim this year. Wiemann was part of a team that won the International Cup in Schaerding, Austria while his teams won the Südbaden Cup four consecutive years from 2014 to 2017.
Donny Williams (Tampa, Fla.) joins the Minutemen by way of Florida, where he played prep soccer for Sickles High School and most recently played club ball with the Tampa Bay Rowdies. With Sickles, Williams helped guide the Gryphons to district championships in 2017 and 2018. The defender is a three-time Florida State Cup Champion, winning it first with Tampa Bay United in 2015 before claiming the title twice with the Rowdies in 2017 and 2018. Williams was a part of a U.S. Youth Soccer National Championship with the United in 2017 and finished as a runner-up at the Youth Soccer Championship Series in 2018. In addition to a national title, Williams helped squads to various championships including a Disney Showcase Championship, an IMG Cup Championship and an ECNL League Championship.
The Minutemen will open up their season with the first of three exhibition games on Aug. 18 before heading to Boston, Mass. to take on Northeastern on Aug. 30 in the regular season opener.