Full Results from the 2022 MLS SuperDraft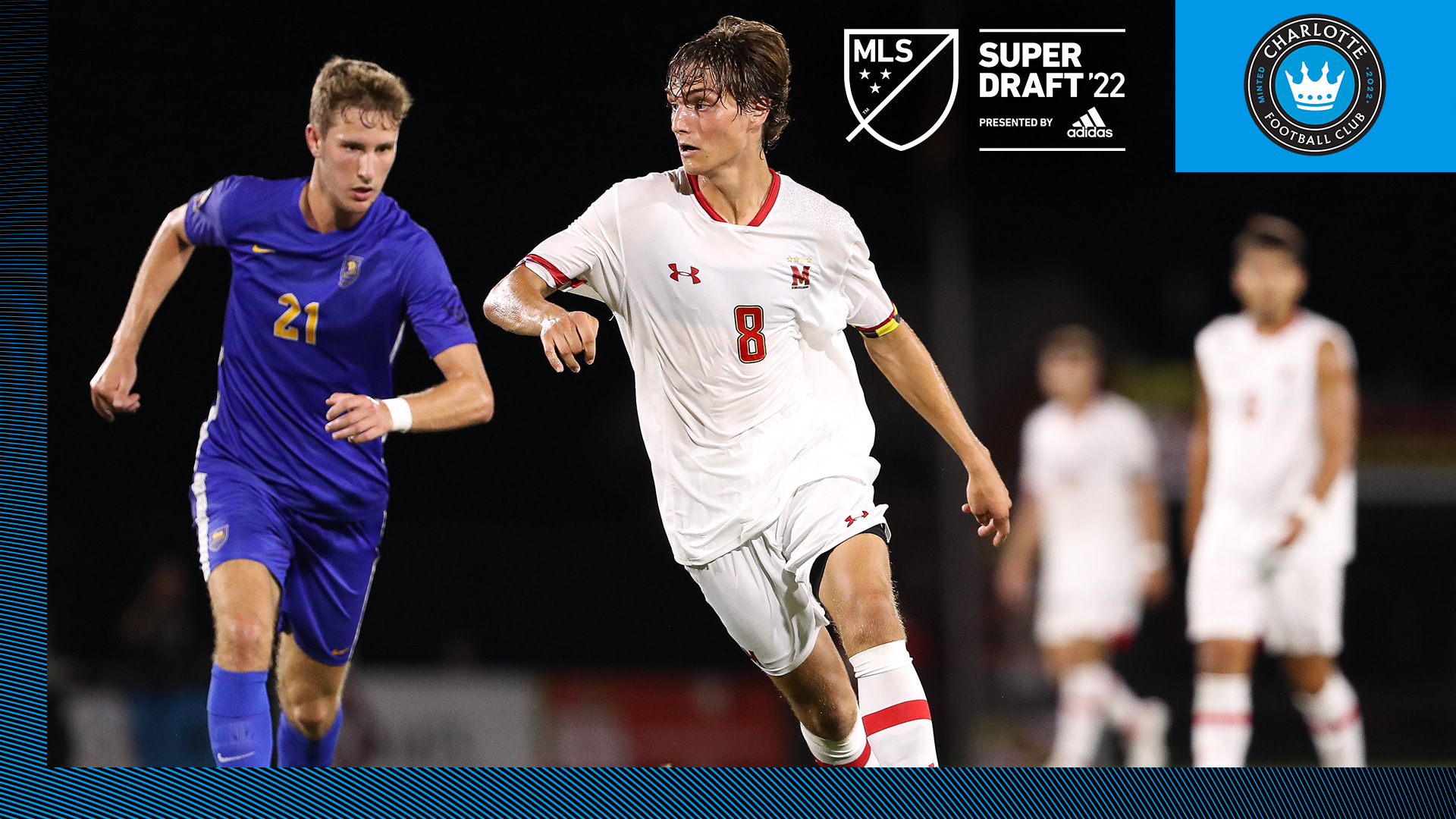 The 2022 MLS SuperDraft was held on Tuesday, January 11 featuring three rounds. Expansion club Charlotte FC selected University of Maryland midfielder Ben Bender with the first overall pick.
FC Cincinnati followed up by selecting Indiana goalkeeperRoman Celentano with the second pick. FC Dallas took Saint Louis forward Isaiah Parker third overall. Rounding out the top five was the Houston Dynamo selecting Duke forward Thor Ulfarsson at No. 4, and Austin FC picking Saint Louis defender Kipp Keller at No. 5.
See below for the full results from the 2022 MLS SuperDraft.
| | | | | |
| --- | --- | --- | --- | --- |
| Round 1 | | | | |
| Pick | Team | Player | Position | College |
| 1 | Charlotte FC | Ben Bender | MF | Maryland |
| 2 | FC Cincinnati | Roman Celentano | GK | Indiana |
| 3 | FC Dallas | Isaiah Parker | FW | Saint Louis |
| 4 | Houston Dynamo | Thor Ulfarsson | FW | Duke |
| 5 | Austin FC | Kipp Keller | DF | Saint Louis |
| 6 | FC Dallas | Lucas Bartlett | DF | St. John's |
| 7 | NY Red Bulls | Matthew Nocita | DF | Naval Academy |
| 8 | San Jose Earthquakes | Ousseni Bouda | FW | Stanford |
| 9 | Inter Miami | Ryan Sailor | DF | Washington |
| 10 | Nashville SC | Ahmed Longmire | DF | UCLA |
| 11 | Chicago Fire FC | Kendall Burks | DF | Washington |
| 12 | Columbus Crew | Patrick Schulte | GK | Saint Louis |
| 13 | San Jose Earthquakes | Oskar Agren | DF | Clemson |
| 14 | FC Cincinnati | Ian Murphy | DF | Duke |
| 15 | CF Montreal | Jojea Kwizera | FW | Utah Valley |
| 16 | Vancouver Whitecaps | Simon Becher | FW | Saint Louis |
| 17 | Minnesota United | Tani Oluwaseyi | FW | St. John's |
| 18 | Orlando City SC | Jack Lynn | FW | Notre Dame |
| 19 | Atlanta United | Erik Centeno | FW | Pacific |
| 20 | NY Red Bulls | O'Vonte Mullings | FW | FGCU |
| 21 | LA Galaxy | Farai Mutatu | FW | Michigan State |
| 22 | Sporting Kansas City | Esai Easley | DF | Grand Canyon |
| 23 | Colorado Rapids | Mohamed Omar | MF | Notre Dame |
| 24 | New England Revolution | Jacob Jackson | GK | Loyola Marymount |
| 25 | Columbus Crew | Philip Quinton | DF | Notre Dame |
| 26 | Colorado Rapids | Anthony Markanich | DF | Northern Illinois |
| 27 | Portland Timbers | Justin Rasmussen | MF | Grand Canyon |
| 28 | FC Dallas | Tsiki Ntsabeleng | FW | Oregon State |
| Round 2 | | | | |
| Pick | Team | Player | Position | College |
| 29 | Charlotte FC | Kyle Holcomb | FW | Wake Forest |
| 30 | FC Cincinnati | Nick Markanich | FW | Northern Illinois |
| 31 | Toronto FC | Luka Gavran | GK | St. John's |
| 32 | Houston Dynamo | Paulo Lima | MF | Providence |
| 33 | Chicago Fire | Charlie Ostrem | DF | Washington |
| 34 | NYCFC | Kevin O'Toole | FW | Princeton |
| 35 | Austin FC | Charlie Asensio | DF | Clemson |
| 36 | D.C. United | Sofiane Djeffal | MF | Oregon State |
| 37 | Inter Miami | Lucas Meek | MF | Washington |
| 38 | Nashville SC | Will Meyer | GK | Akron |
| 39 | Houston Dynamo | Arturo Ordonez | DF | Pittsburgh |
| 40 | Columbus Crew | Jacob Erlandson | DF | Bowling Green |
| 41 | D.C. United | Alex Nagy | FW | Vermont |
| 42 | LA Galaxy | Callum Johnson | MF | Clemson |
| 43 | Seattle Sounders | Achille Robin | DF | Washington |
| 44 | Vancouver Whitecaps | L. Fernandez-Salvador | MF | Clemson |
| 45 | Colorado Rapids | Roberto Molina | FW | UC-Irvine |
| 46 | Orlando City SC | Nathan Dossantos | DF | Marshall |
| 47 | Atlanta United | Tristan Trager | FW | Air Force |
| 48 | Inter Miami | Justin Ingram | MF | Loyola Marymount |
| 49 | Vancouver Whitecaps | Giovanni Aguilar | MF | Cal State Northridge |
| 50 | Sporting Kansas City | Brett St. Martin | DF | Maryland |
| 51 | Colorado Rapids | PASS | | |
| 52 | New England Revolution | Ben Reveno | DF | UCLA |
| 53 | Real Salt Lake | Pedro Fonseca | FW | Louisville |
| 54 | Inter Miami | Tyler Bagley | FW | Cornell |
| 55 | Portland Timbers | Julian Bravo | DF/MF | Santa Clara |
| 56 | New York City FC | Kingsford Adjei | FW | Dayton |
| Round 3 | | | | |
| Pick | Team | Player | Position | College |
| 57 | Charlotte FC | George Marks | GK | Clemson |
| 58 | FC Cincinnati | PASS | | |
| 59 | Toronto FC | Reshaun Walkes | FW | |
| 60 | LA Galaxy | Chandler Vaughn | DF | Saint Louis |
| 61 | Austin FC | Michael Knapp | MF | NY Red Bulls II |
| 62 | FC Dallas | Alec Smir | GK | North Carolina |
| 63 | Chicago Fire | Carlo Ritaccio | DF | Akron |
| 64 | San Jose Earthquakes | John Martin | DF | Clemson |
| 65 | Inter Miami | PASS | | |
| 66 | FC Dallas | Chase Niece | DF | Saint Louis |
| 67 | CF Montreal | Ivy Brisma | FW | NC State |
| 68 | Columbus Crew | Chris Donovan | FW | Drexel |
| 69 | D.C. United | Skage Simonsen | MF | SMU |
| 70 | LA Galaxy | PASS | | |
| 71 | NY Red Bulls | Giannis Nikopolidis | GK | Georgetown |
| 72 | Vancouver Whitecaps | Theo Collomb | FW | UNC-Greensboro |
| 73 | NY Red Bulls | Seth Kuhn | MF | Penn State |
| 74 | Orlando City SC | Nick Taylor | FW | Central Florida |
| 75 | Atlanta United | Danny Bloyou | FW | Penn State |
| 76 | Seattle Sounders | Hal Uderitz | MF | Seattle |
| 77 | Nashville SC | PASS | | |
| 78 | Sporting Kansas City | PASS | | |
| 79 | Colorado Rapids | PASS | | |
| 80 | New England Revolution | PASS | | |
| 81 | Real Salt Lake | Jasper Loeffelsend | DF | Pittsburgh |
| 82 | Philadelphia Union | PASS | | |
| 83 | Portland Timbers | Sivert Haugli | DF | Virginia Tech |
| 84 | New York City FC | El Mahdi Youssoufi | FW | St Francis-Brooklyn |
| 85 | Chicago Fire | Yanis Leerman | DF | Central Florida |
| 86 | Vancouver Whitecaps | Vitor Dias | MF | Marshall |
| 87 | FC Dallas | Holland Rula | DF | Wake Forest |
| 88 | Atlanta United | Tola Showunmi | FW | New Hampshire |
| 89 | San Jose Earthquakes | PASS | | |