Fredericksburg FC welcomes Joseph Rebeiz to boys coaching staff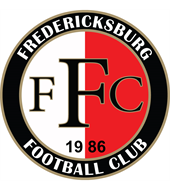 FREDERICKSBURG, Va. (Via Fredericksburg FC) – Fredericksburg FC has welcomed Alexandre Joseph Rebeiz to the club as the coach of its U11 and U12 boys programs.
Rebeiz is a native of Mbour, Senegal, who recently moved to Arlington, Va., where he lives with his wife Vlada and their 20-month old daughter Amelia. He graduated from Lycee Demba Diop School in 1996 with a Bachelors of General Studies Serie A.
The 43-year old has been coaching since 2005 and boasts many coaching credentials, including a NSCAA Premier diploma (2017), a NSCAA Advanced National diploma (2016), a NSCAA Level 2 Goalkeeper diploma (2016), USSF National "D" and "E" licenses, and is currently a candidate for a USSF National "C" license. In 2016, he also earned Sports Safety International (Concussion Wise), SafeSport and American Red Cross CPR/First Aid certificates. Most recently Rebeiz worked with the New York Red Bulls organization as a Regional (Pre-Academy) Trainer, a Pre-Academy assistant coach (U13 girls) and Trainer Programs coach between 2014-17. From 2010-13, he was head coach for Sol Futbol Club's (Chesapeake, Va.) U14 boys and U16 girls programs, and while also working as an assistant coach with the club's Indoor Premier League team. In 2005, he began working with Old Dominion Soccer Club in Virginia Beach, Va., as an assistant coach for U14 girls, then head coach for the U12 girls, while also working as the club's Assistant Director of Coaching from 2007-10. He has also spent time as a summer camp trainer with Tetra Brazil and Eurotech Soccer World.
While living in Senegal, Rebeiz played club soccer with Toure Kunda or Mbour, for the U16 Senegalese National Team, the Stade de Mbour Youth Team and collegiately while attending Lycee Demba Diop of Mbour. While in the United States, he has played adult soccer with Team Neptune Virginia Beach and Manhattan Celtic in the Cosmopolitan Soccer League (N.Y.).
"I have known Alex for years now from when he was coaching in Virginia before relocating to NYC and I am looking forward to have him join our Staff at FFC. He joins FFC with more than 10 years of coaching experience and has played the game at the highest levels," said FFC Technical Director of Coaching and Academy Director Mayowa Owolabi. "I am very excited to have Alex join us here at FFC. Just from the few conversations we have had I have grown to admire his hard-working mentality and understanding of the game, and have been impressed with the experiences and exposure that he has received as a coach. I think he will jump on to our staff very well and will be a tremendous asset to our players and families both on and off the field."