Dallas Texans to join Boys ECNL for 2018-2019 season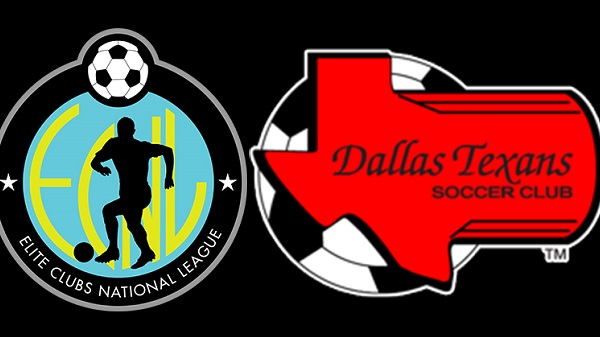 RICHMOND, VA (Via Boys ECNL) – The Boys Elite Clubs National League has announced that the Dallas Texans Soccer Club will be joining the Boys ECNL Texas Conference beginning in the 2018-2019 ECNL Season.
Dallas Texans SC was established in 1993 to create a youth soccer program with aspirations of competing for state, regional, and national championships, while developing players with the ambition to pursue a degree in higher education and a collegiate soccer career.
In the past three years, the Dallas Texans have seen over 150 college commitments from their club, generating over one million dollars in scholarships for Texan players.
"The Dallas Texans are excited to be a part of the Boys ECNL program," said Hassan Nazari, Executive Director of the Dallas Texans. "The ECNL platform has created a level of competition for players who want to compete at the highest level. To be the best, you have to play with and against the best. I believe that the Boys ECNL and the ENPL post-season provides this opportunity for our players."
The Boys Elite Clubs National League was founded to provide a top level, club-based development, training, and competition platform for youth male soccer players, with conference competition in six age groups (U13, U14, U15, U16, U17, and U18/19) and collegiate exposure through the Boys ECNL National Events. In addition to the competition platform, the Boys ECNL offers player identification and development opportunities for top players in every conference, unique coaching education and club development programs, and a path to the ENPL Playoffs.
"The Dallas Texans are one of the most storied clubs in American boys soccer history," said Boys ECNL President Christian Lavers. "We are thrilled to welcome the club, their coaches and players to this platform and to the great competition of the Boys ECNL and ENPL."
Dallas Texans will begin formal competition in the Boys ECNL in August 2018. Additional new clubs will be announced in the Boys ECNL in the coming weeks.