Fredericksburg FC announces Mary Washington Healthcare as club sponsor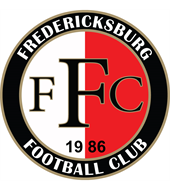 FREDERICKSBURG, Va (Via Fredericksburg FC) – Fredericksburg Football Club has announced Mary Washington Healthcare as the official club sponsor for the next two years.
"In our search for an official club sponsor, we wanted to find an organization that is as invested in Fredericksburg as we are," FFC President Grover Gibson said. "With Mary Washington Healthcare, we've found possibly the most community-centered organization in the area. This partnership is a perfect fit and our club is extremely excited for what is to come."
Mary Washington Healthcare was established in Fredericksburg more than 100 years as an eight-room hospital. Over the last century, the not-for-profit healthcare system has grown to be the go-to for many Fredericksburg residents.
"Mary Washington Healthcare is excited to partner with Fredericksburg Football Club," said Eric Fletcher, Senior Vice President with Mary Washington Healthcare. "Our organizations are committed to creating a community of active, healthy people and working together allows us to serve our community in a new, engaging way."
Mary Washington Healthcare and FFC will partner regularly throughout the year to promote wellness and healthy living, including injury prevention, nutrition, and first aid. Mary Washington Healthcare trainers will also provide care to FFC players at various events throughout the year.
"We're extremely excited for this partnership," FFC Marketing & Communications Director Stacy Priddy said. "Anyone from the area knows the standard of work Mary Washington Healthcare does. They're clearly an organization FFC can be proud to represent every time the club takes the pitch."