Four FC Dallas Homegrown players to train with FC Bayern Munich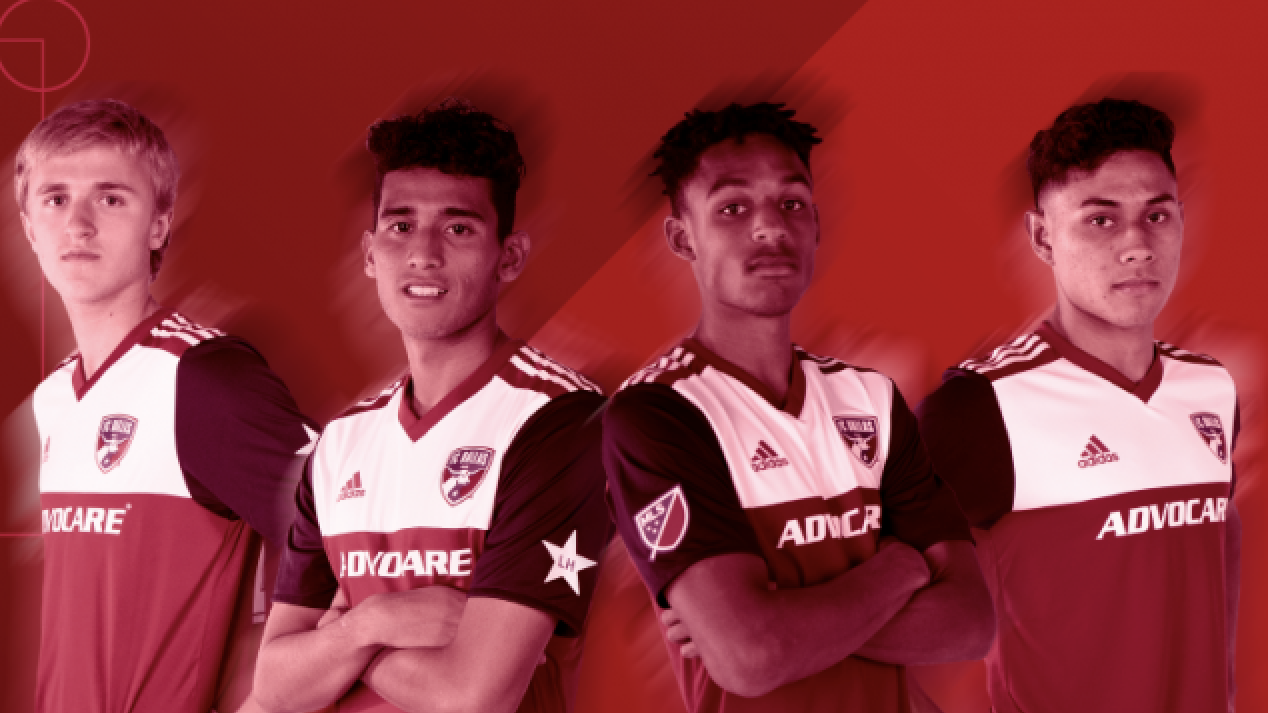 Frisco, Texas (November 4, 2019) – FC Dallas Homegrowns Edwin Cerrillo, Ricardo Pepi, Bryan Reynolds and Thomas Roberts will join FC Bayern Munich U19s and U23s for a two-week training period running from November 11-25 in Munich, Germany through the clubs' Elite Player Development Partnership. North Texas Soccer Club midfielder David Rodriguez will also train with FC Bayern Munich.
Cerrillo, 19, was the 24th Homegrown to sign with FC Dallas and the first to sign under new FC Dallas head coach Luchi Gonzalez on February 14, 2019. Cerrillo appeared in 12 matches for FC Dallas this season and recorded one assist in 918 minutes. He also started in five games for USL League One team North Texas Soccer Club. Cerrillo joined the FC Dallas Academy in 2015 and has scored 12 goals in 71 U.S. Soccer Development Academy matches. Cerrillo scored in the 2016-17 U-16 Development Academy National Final in a 2-1 loss to Atlanta United FC.
Pepi, 16, signed as the league-leading 26th Homegrown in FC Dallas history on June 21 and was the first to utilize the new USL League One development pathway when he signed with North Texas SC on December 6, 2018. Pepi made his FC Dallas debut while being on a short-term loan for Dallas in the Lamar Hunt U.S. Open Cup Fourth Round match against OKC Energy FC on June 12. Pepi finished as USL League One's fifth-leading scorer with nine goals in 12 appearances and helped North Texas SC reach the final after scoring a brace in the semifinal match against Forward Madison FC on October 12. Pepi recently appeared in two group stage matches for the U.S. U-17 National Team during the 2019 FIFA U-17 World Cup in Brazil.
Reynolds, 18, is the youngest player in FC Dallas history to sign a Homegrown contract at 15 years and 147 days old. Reynolds recorded one assist in 10 matches for FC Dallas this season and made his MLS debut at home in the final minute of the 1-1 draw against Los Angeles FC on May 19. He also started in 12 matches for North Texas SC and scored his first professional goal in the 5-0 win against South Georgia Tormenta on August 27. Reynolds was part of the Under-16 FC Dallas Academy team that won the 2015-16 U.S. Soccer Development Academy Championship.
Roberts, 18, signed as the 23rd Homegrown player on July 25, 2018. He earned three starts in six appearances for FC Dallas this season, playing 237 minutes. He also appeared in 13 matches for North Texas SC where he scored two goals and recorded two assists in 1,119 minutes played. He joined the FC Dallas Academy during the 2015-16 season and made 26 appearances for the U-14s that season, scoring five goals. Roberts joined FC Bayern on two 10-day training stints in 2018, along with former Homegrown and current FC Bayern Munich player Chris Richards.
Rodriguez, 17, signed with North Texas SC on February 20 and joined his older brother Arturo Rodriguez ahead of the club's inaugural season. Rodriguez scored two goals and added an assist in 19 USL League One games. His first professional goal was assisted by Arturo and his first assist was to his older brother as well. Despite only starting 13 games, Rodriguez was tied for 17th in the league for chances created with 32. He has been called up by the U.S. U-17s and was on the bench when they played Brazil's U-17s in an international friendly on October 18, 2018.