Florida Gulf Coast University men's soccer adds two for 2016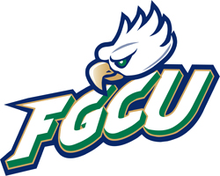 FORT MYERS, Fla. (Via Florida Gulf Coast University) – With the 2016 season just under a month away, FGCU men's soccer head coach Bob Butehorn has solidified his roster with the additions of graduate student Jack Blatchford III and freshman Miguel Perez.
The duo adds to an eight-player incoming class for the six-time defending Atlantic Sun Conference champions. The Eagles – who lost three players to the professional ranks last year – still return a core group of 17 players.
+Read: U.S. U-20 Men's National Team set for New Jersey training camp
Blatchford III and Perez will help lead the Eagles into a 17-game schedule in 2016 – highlighted by a home opener against Michigan on Aug. 29. The slate features 11 non-league matchups, eight home contests (all scheduled for 7 p.m. starts) and nine road competitions. Four opponents made 2015 NCAA Tournament appearances and four accumulated double-figure wins last season. Eight teams join FGCU in having finished in the top 100 of the RPI last year, three of which were inside the top 30.
MIGUEL PEREZ
Hometown: Weston, Fla.
High School: Cypress Bay
Position: Midfield
High School
First Team Broward All-County as a sophomore after scoring eight goals and adding four assists … Honorable Mention All-County Class 5A-4A as a freshman … scored the game-winning goal in overtime against rival St. Thomas Aquinas to capture the District 13-5A title, 1-0, as a sophomore … played his club soccer for Kendall SC … coached by John Ramos.
Personal
Born on Nov. 15, 1997 … son of Alfonso and Maria Perez … has one older brother, Alfonso … chose FGCU because of the atmosphere and location … favorite sports movie is Moneyball, favorite book is Mockingjay and favorite athlete is German Marco Reus … plays a lot of video games … intends to major in health science and minor in Spanish … aspires to play professionally.
Butehorn's Thoughts
"Miguel is a creative left-footed midfielder. He is an exciting 1 v. 1 dribbler who really likes to take players on and show off his arsenal of moves."
JACK BLATCHFORD III
Hometown: Douglas, Mass.
High School: Douglas
Previous School: Bentley University
Position: Goalkeeper
Prior To FGCU
Transferred to Division-II Bentley for three years after spending his freshman year at Rhode Island … started all 18 games he appeared in as a senior … made 61 saves and posted a goals against average of 1.30 … secured three shutouts … logged more than 1,600 minutes … had a save percentage of .718.
High School
Four-year starter at Douglas High School where he set the school record for shutouts … named to the Massachusetts All-State Team … chosen to the ESPN Rise Starting 11 … picked as a Dual Valley Conference All-Star and a Central Mass. All-Star … Worcester Telegram & Gazette All-Star … team captain as a junior and senior … had a career goals against average of 0.52 … helped Douglas to the state finals as a sophomore … played for club team FC Greater Boston Bolts and the Massachusetts ODP.
Personal
Born on Aug. 2, 1994 … son of Jack and Kris Blatchford … has one sibling, Mark … chose FGCU because of the location and success of the soccer program … favorite athlete is Joe Hart … favorite sports movie is Remember The Titans … intends to major in public administration … aspires to play professionally.
Butehorn's Thoughts
"Jack is an experienced college goalkeeper who has played a lot of games. While he'll be a newcomer to the program, he's had the chance to get acclimated to the local area this summer as he's been playing for local PDL team Southwest Florida Adrenaline."