Five years after launch, ECNL aims to shed issues, not member clubs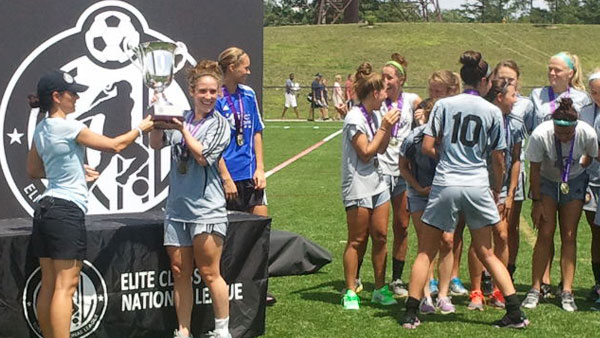 When the Elite Clubs National League was founded in 2009, its founding charter stated that the ambitious elite girls competition would remove the three lowest-performing clubs every year and add three new members, in something of a promotion/relegation-type system.
It was one of several forward-leaning concepts upon which an impressive alliance of the United States' leading girls clubs sought to improve the development environment for the nation's most talented players.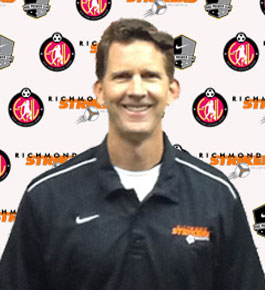 But 2014 has arrived, and while new members have been welcomed on board at a steady pace (the roll call currently stands at 76 clubs), membership has yet to be revoked even once, according to Jay Howell, ECNL's former executive director and current board member. It begs the questions: Why have no moves been made? Would it do good or harm to a dynamic young soccer league?
Howell, who now leads the Richmond Strikers' ECNL program, said that the prime issue is parity. The goal is for the league to be pretty consistent across the board. Nobody, he said, wants to play teams that they know they are going to beat 6-0 or 7-0.
But some clubs struggle to find form or stability, sometimes for more than one year. When asked if there haven't been clubs removed because none were in such bad a state or simply because of a potential unwillingness to pull the trigger on removing a club, he called the question "interesting."
Howell said that the main focus is to help each team, not punish them. There have been discussions before among ECNL officials as to if a certain club should be removed, but it hasn't gotten too far as they tend to sit down with teams and talk to them about what may be going wrong, whether it be the club rebuilding after a few good years or how to properly construct the team and use it to its strengths.
"They have all made a decision to join ECNL," Howell said in a discussion of the topic with Soccerwire.com last week. "It's a difficult league and there is a lot of competition. We do everything to help."
Many teams struggle at one point or another. It happens to professional clubs all over the world, too, though relegation from the upper echelon of competition is not always the result. And Howell doesn't seem to think anyone will get booted from ECNL soon.
Speaking to SoccerWire.com last year, ECNL commissioner Sarah Kate Noftsinger said that final decisions on revoking memberships could be made as soon as the current (2013-14) season. For her, the main focus remains on the league's role in helping its clubs improve.
"It's up to us to offer every tool and resource we can to help these clubs develop, and if we hit the point where we've exhausted all options and literally feel like there's nothing left that we can do to really help them further along, then that's when you say, 'OK, let's part ways,'" she said.
There are positives and negatives to both approaches: Booting out a club that has underperformed and replacing them with a club in better form, or with more effective operating structures, will likely elevate competition and stability. It will also provide new crops of players a chance at ECNL's generally lofty standard of competition, which some of them might never get a chance to experience.
Negatively, it can certainly damage the confidence of teams and young players alike if they find themselves grinding throughout a punishing ECNL season that is headed nowhere but south. Revoking member clubs might also send soccer-loving girls an overly harsh message and antagonize partnerships and alliances which have been carefully built over the past five years.
From speaking to coaches around ECNL, it seemed as if the general consensus was that helping out clubs that are struggling and trying to get them back on track made the most sense, but not for everyone.
Brent Leiba, the coach of McLean Youth Soccer's Under-18 ECNL squad, thinks booting teams for underperforming would be beneficial.
"I think it would be good in the fact that you have so many quality clubs that are really deserving of an ECNL slot," Leiba said. "You have a few clubs that historically are performing right up to that [ECNL] standard. You have so many top clubs that are trying to get invitations. There are only so many clubs that they can give invitations to.
"Obviously, whenever you have some type of a demotion, it is not a positive outlook [for a club], but I think it heightens the competition. Let's say you are in the bottom three for that year, I don't think you need to be excluded. But if you are showing history as a club that you are not getting it done, then I do think there is validity in [making a change]."
It doesn't appear that ECNL is scared to boot clubs out, and for many, it isn't the answer.
"I think it would be tough to remove the bottom three clubs," said Gary Yohe, who coaches Carmel United's ECNL U-18s. "As a whole club, it could make sense. But you could be hurting a team or two.
"It's tough. I think what you could do is better arrange schedules in the future and maybe you make the lower-level teams play more lower-level teams. Scheduling outside of conference seems pretty random. I think if they put some more thought into scheduling, it would make more sense. There is no perfect way. But I don't think [clubs should be kicked out]. Teams could have a bad year and be right back the next year. More support and keeping clubs involved is the best situation."
Terry Foley, the president of FC Virginia and coach of FCV's ECNL U-18s, thinks at some point soon teams will start to be excluded.
"I think eventually, that is the way the league will have to go," he said. "Every club does not have a great team in every age group. I'm not sure if they should be kicked out. I think they should be given time to build."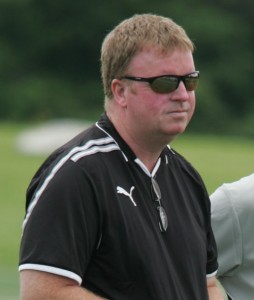 Foley added that clubs should be monitored to make sure they are building the right way and improving, but he also thinks the possibility of making changes would only improve the quality.
"Always. Anytime you have promotion and relegation, it [increases the level of] competition," Foley said.
So many coaches sit on either side of the fence. What to do? ECNL hasn't seem to have gotten close to really kicking a team out. The league is a place for players to excel and improve, and it appears to be the same with clubs, through the careful guidance offered to clubs who may be underperforming.
ECNL's driving force is supposedly player development rather than just wins and losses. Whether that means bringing in "better" clubs down the road to make the league even more talented remains to be seen. ECNL seem to be comfortable with their position now, but that probably won't be the case forever.
"That time will come," Noftsinger said last year about removing clubs. "There's a couple right now that, they know what they need to do and we've offered every crutch we can to help them along. And now let's see if they can do it. So we'll see. We'll see."
ECNL held their annual membership meeting on Friday morning during the NSCAA Convention in Philadelphia. We'll soon find out whether revoking club memberships was on the agenda.