SoccerWire Q&A: Bayern Munich coach Sebastian Dremmler on U.S.'s lack of youth production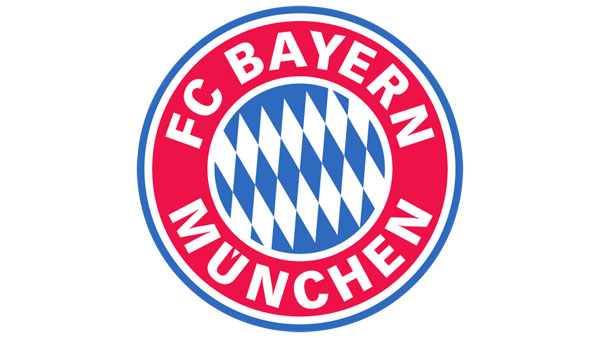 PHILADELPHIA — As part of the 2014 National Soccer Coaches Association of America Convention, the head coach of Bayern Munich's under-16s, Sebastian Dremmler, is giving two presentations. On Thursday, he gave an overview of Bayern's youth system, and SoccerWire.com had a chance to catch up with him afterward to discuss it further.
Dremmler presents again on Friday, setting up a session on the field titled, "Passing and Positional Play the Bayern Way."
SoccerWire.com: "How familiar are you with the way youth soccer is structured in the United States?"
Sebastian Dremmler: "It's not my first time to be here. I know the structures here, too, but I think the difference is too much right now to talk about [if] it's at the same level or something."
SW: "A lot of people think the U.S. should be producing better youth players because of the population numbers and resources. Do you see it as a coaching problem or a structural problem that they don't, or is it something else?"
SD: "Maybe both, I think, because the structures here are very different when you go to south, north, east, west. It is so, but I said it in my session too: the most important thing is the next generation. When they start here in the United States with under-10, -11, -12, -13, -14 years, to develop them the right way … to have two or three training sessions per week, and then you have a game on the weekend, then you can step by step grow up. Then, you have the possibility that you can reach in five, six, seven years, when these guys are 15, 16, 17, a very good level. That's my opinion. When you start right now with the program [at] under-17, under-18 or the college, I think it's too late because it's too close to MLS or too close to professional players."
SW: "MLS academies just started this year with a nationwide U-14 league. Should they be trying to pick these kids up when they are 8 or 9 years old? Do you think that would help?"
SD: "Of course. It's a typical style in Europe; you have teams — Bayern Munich, too — we start with under-9. We have in every age group one team, so we go up step by step. This is the only way, I think, to bring the player one step better each year. The problem is, when you start with under-15s or under-16s, you have only two years or three years' time, and that's a problem."
SW: "And you never know what they were taught before or if they have the right foundation."
SD: "That's a problem. I would start the program here with 10-, 11-, 12-year-old kids and then build up each group."
SW: "The other big disconnect is between U-18 and the first team. We have the college system, but not much else."
SD: "What happens then with the players? That's the problem. There's a possibility to have an under-21 MLS league, too. Every MLS club must have then, for example, an under-21 team — an amateur team, for example — where they have the players from the college or the university, to bring them in this program, too. But I think it's the same problems when you are 18 years old and you are normally a good player, what are you doing right now? You have to go to an MLS club, but then? It's a problem."
Editor's note: After we turned the voice recorder off, Dremmler expressed his lament at the current American youth setup that doesn't reward youth clubs for producing professionals. For example, when David Alaba left Austria Wien for Bayern Munich's youth system at age 16 (and when he left SV Aspern for Wien), the club received a fee for the transfer.
In the U.S., youth clubs receive no compensation for producing players who are drafted by MLS, and college programs receive no incentive when their players are signed.
SW: "Since Pep Guardiola came in, Bayern has been playing a bit of a different style, adopting a system that blends high-pressure with quick passing and possession. Have you felt those changes in the youth system as well? Has it been implemented from the top down?"
SD: "Usually, we have our own philosophy because if we had changed every time the head coach changes, that's a little bit difficult for us as a junior team. So we have our own philosophy, but we talked with Pep Guardiola at the beginning of the season and said, 'OK, which system do you prefer to play?' He said, '4-1-4-1. That's what we want to start right now in the league.' So it's for us also important then to say, 'OK. Then we will start also with the under-23, under-19, under-17 also with the same system.' That was the only thing we said to try to [replicate]."
[ +Chalk Talk: Pep Guardiola's Bayern Munich uses counter-pressing against its creator ]
SW: "Changing topics a bit, everybody here is excited about having Bayern play at the MLS All-Star Game in August. German soccer is becoming big here, especially with Jürgen Klinsmann coaching the national team and bringing German-Americans into the setup that play in the Bundesliga. What's the feeling on the other side of that dynamic?"
SD: "It's interesting too for us. Of course, we are one of the biggest clubs in Europe, and we have also the target to come to the United States market, too. The first step is done with the All-Star Game in August. We have two more games then in August. … It will be three games here, so we can present our team here, too. We will see how long the German players or the Spanish players spend at the World Cup. [It will determine] which quality we have here then because when they are in the finals, it will be a little bit difficult to bring all the best players here to the United States. I think it's the first good step for Bayern Munich to present ourselves here in the United States."