FC Omega launches WPSL team in Washington, D.C. area for 2022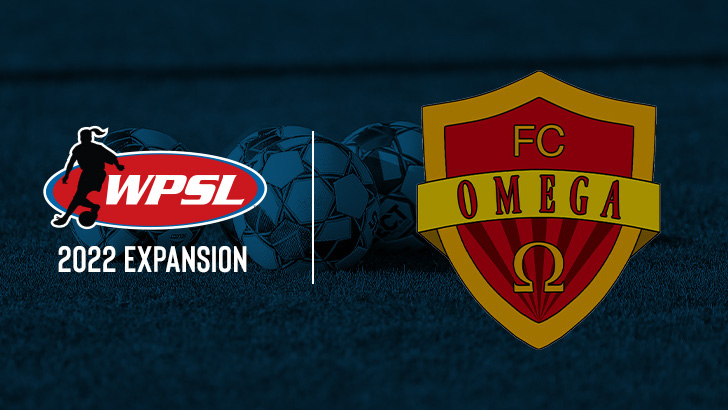 WASHINGTON – FC Omega has announced its participation in the Women's Premier Soccer League (WPSL) for the 2022 season. Serving the greater Washington, D.C. area, FC Omega will be one of over 140 clubs competing in the WPSL League in 2022.
The team will be coached by Aron Bassoff, who also serves as head coach of the Mississippi-based Blue Mountain College women's soccer program. Bassoff, a native of Lititz, Penn., has a lengthy collegiate career on the pitch, amassing a 172-126-21 record as a coach. As a women's collegiate coach, Bassoff is 54-36-5.
"The WPSL has an established reputation," said Bassoff. "The WPSL is where current college soccer players or aspiring college players compete and develop against some amazing teams."
Bassoff brings an extensive track record of success into his first season as head coach of the upstart WPSL side. He has put together nine seasons where he has won 10 or more matches, has 11 winning seasons, three conference/region championships, seven nationally ranked teams in NCAA II, NCAA III, NAIA and NCAA, eight team academic awards, three conference Player of the Year student-athletes and an NCAA tournament appearance at Davis & and Elkins College in 2012.
"I think we will surprise everyone for a first-year team," Bassoff said on the upcoming WPSL season. "I expect to be strong out of the gate and be able to win more games than we lose."
Bassoffs previous coaching stop in college was 2015 at Shorter University as the men's coach.
FC Omega Media Spokesman Kevin Walker stated: "Coach Bassoff has tremendous experience in growing a soccer program and competing on a national level in collegiate athletics. He understands the game and what it takes to prepare for the WPSL and excel in college."
FC Omega is currently seeking players from throughout the Mid-Atlantic region to compete during the Summer 2022 WPSL season. Over the course of the season, players will be evaluated by professional scouts, teams and numerous colleges.
The club is hosting tryouts on April 1 from 5:00PM – 6:30PM at Corkran Middle School 7600 Quarterfield Rd, Glen Burnie, MD 21061. The team will train and play in the Washington DC, Maryland, and Northern Virginia area. Players may Coach Aron Bassoff at [email protected] or contact the club office directly at [email protected] or 866 234-9864.