FC Málaga City New York continues evolution with European academy model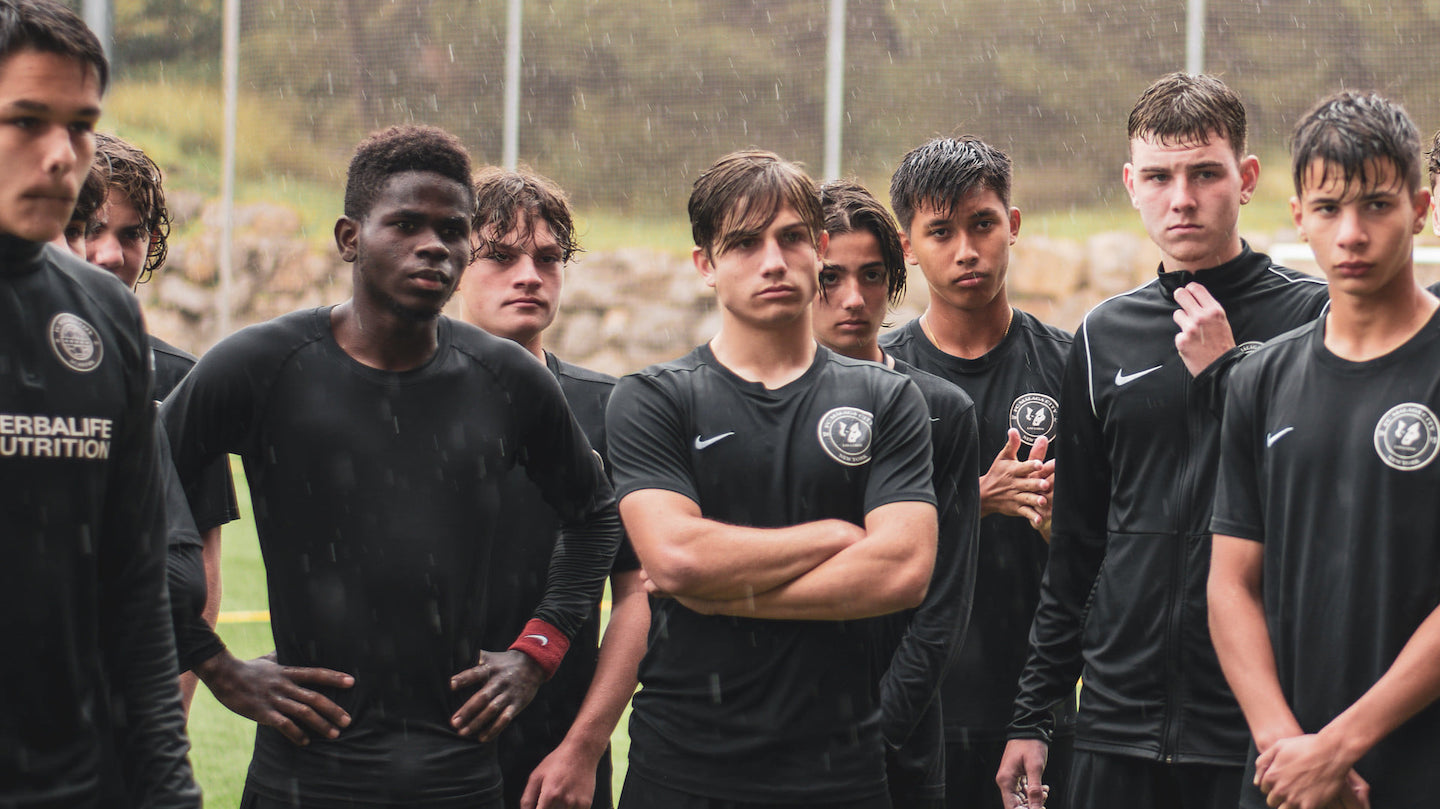 By Adam Schwager
SoccerWire Staff Writer
Last spring, we wrote about FC Málaga City Academy's new partnership with Pathfinder Academy to create a unique soccer residency program in Pleasant Valley, N.Y., allowing students to live and train with each other for nearly 10 months a year, including a 3-month residency in Spain during the winter.
While in Spain, the team has a chance to square off against the academies of the top teams in Europe. Examples of their competition from 2019 include top-tier academies such as those of FC Barcelona, Real Madrid and Manchester City.
Pathfinder has since adopted the name and branding FC Malaga City New York, and has taken major strides since we last talked to them, despite the coronavirus pandemic placing novel and unique burdens on both athletic and academic environments.
One of the largest accomplishments for Málaga City Academy NY was being able to host in-person classes from August through December without a single disruption.
"We kept our protocols very tight, we had a small group and they acted like a cohort; they were only with each other," said FC Málaga City New York director Colin McComb.
The club was able to find competition on a regular basis, playing friendlies and exhibitions against high-level prep schools and then within the Elite Development Program (EDP) once the league opened back up. Starting in 2021, the academy will be playing in the USL Academy League, and will form a senior team playing in USL League Two.
[+READ: FC Málaga City New York to compete in USL Academy League]
FC Málaga City New York also opened up their own brand-new turf field exclusively for soccer usage and secured student visas for their residential program to make their annual trip to Spain in spite of international travel restrictions.
"When you think about it—first year in a pandemic—we hit our max enrollment capacity, we were able to train and compete, we were able to go to school every day in a classroom, and then we were able to go to Spain," McComb said. "And in that process we also built a full-sized [turf] field only for soccer… we bought a franchise for the USL, and [we] were accepted—based on our performance—into the USL Academy league."
The USL League Two club will be managed by former USL League Two player and Director of FC Málaga City Academy George Jermy, and will feature players from all parts of the club, not just the New York arm.
"Most of the teams [in USL 2] operate like an amateur program for college kids that are home," McComb said. "We're actually taking it to the level of running it like a professional team."
Although players playing in the USL 2 are not allowed to be paid—allowing them to retain their NCAA eligibility—the clubs can offer amenities such as room-and-board and housing, which will allow for players with the Spanish club to come over and play for the summer.
"For me, we'll bring a lot to the league, a different flair—maybe a little bit more of an international flair," Jermy said in an interview back in December. "And with our players also being residential at the club it's going to allow us to have a full-time training program which I know all USL 2 teams are not able to provide for their players. So I think that'll give us an advantage, certainly fitness-wise, and hopefully tactically."
Along with the addition of their senior team, the academy team is now transitioning into the newly-formed USL Academy league. This will allow them to play a full-time schedule against other top academy teams in the region that all have to meet rigorous minimum club standards. In this league, each team acts as a reserve/developmental team to their club's first team, and can consist of players ranging from the U-15 to U-19 age groups.
The league places limits on how many players can be U-18/U-19 and requires a minimum number of U-17 or below players to be included in the roster. Each club is required to set aside time for the academy team to train alongside the senior team, which will hopefully create a more clear pathway-to-pro for players looking to advance to the USL.
With the success behind the academy in New York, FC Málaga City has big plans for the immediate and distant future. Firstly, the club wants to grow out their facilities in New York to host more boarding students and increase their level of training. This includes dedicated futsal court space attached to the dorms, quality home and away locker rooms and a cafe, trying to bring "a European feel to what our clubhouse looks like," according to McComb.
By expanding the quality of the facilities, the club hopes to progress to having a fully-professional senior team, potentially in the USL Championship.
Additionally, Málaga City Academy plans to spread to other locations in the United States in the near future, hoping to similar pathways in Michigan, Florida, Texas, Seattle and Southern California. In fact, the clubs in Michigan and Texas are already accepting applications for the 2021-2022 school year.
Each of the school systems will be based on the one set up in New York, including the school in Málaga the players attend during their winter stint in Europe, dubbed "The American High School at FC Málaga City Academy," which offers AP Classes and honors courses, and helps "mold the students into top university and collegiate candidates."
In the long-run, FC Málaga City is hoping to use these academies to bring a more European feel to the U.S. Soccer ecosystem, which is too often plagued with the "pay to play" model that can hinder talent development.
McComb would love to see more of these academies populate the United States to help the youth soccer infrastructure catch up to Europe and provide clearer pathways to grow youth talent.
"For this country to get to the next level, we need more of these," McComb said. "Competition is great, I'd love to have more programs doing what I'm doing just to create competition for us. It keeps you sharp, it makes sure you're constantly doing the right things."