FC Dallas Academy USSDA teams earn six-game weekend sweep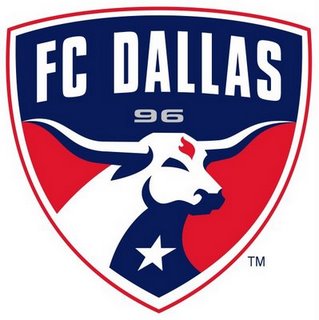 (Via FCDallas.com / Carter Baum) – It was a clean sweep for the FC Dallas Academy this weekend, winning all six games against Lonestar SC.
FCD U-18s 3, Lonestar U-18s 2
An Aldo Quevedo brace led the 18s to a win on Saturday after traveling back from Qatar just a day earlier. Gustavo Lopez also tallied in the win, pushing the 18s record to 7-1-1 on the season and a slight lead on the Sporting KC U-18s for the top spot in the USSDA Central Conference.
FC Dallas and the Dallas Texans will square off at 10 a.m. on Saturday in Frisco in the last home league match for the 18s until February.
+Read: U.S. U-17 MNT blanks Jamaica 4-0 in second training camp friendly
FCD U-16s 2, Lonestar U-16s 1
Also playing just a day after returning from Qatar, the U-16s held on for a 2-1 win over Lonestar with goals from Adrian Morales and Brayan Padilla. For Padilla, it was his 13th goal in just 9 games this season as the 16s pushed their record to 7-2-0. They sit just .067 pts/game behind Real Colorado for the top spot in the U-16 Central Conference
The 16s also face Dallas Texans in their final home league match of 2016 on Saturday at 12:30 pm at the Toyota Soccer Center
FCD U-14s 5, Lonestar U-14s 1
The 14s saw five different goal scorers as they took the first of four meetings this season with Lonestar on Saturday. Cristian Escribano, Camilo Estrada, Cesar Garcia, Diego Letayf and Ayden Nocus all tallied in the win as the 14s moved to 9-1-0 on the season.
They will close out their home fall schedule on Saturday at 10 a.m. against the Dallas Texans U-14s in Frisco.
FCD U-13s 3, Lonestar U-13s 0
Ricardo Pepi notched his 12th goal in 10 games this season, Justin Che scored his 4th and Trace Allen-Ibrahim picked up his 1st as the U-13s won their third straight game on Saturday.
They now are 6-2-2 on the season heading into their final league match at home before the holiday break on Saturday at 12:30 p.m. against the Dallas Texans at the Toyota Soccer Center.
FCD U-12s
The youngest Academy team picked up 2-0 and 3-0 wins in their small-sided games against the Lonestar U-12s on Saturday. Aaron Park and Nicolas Radicic tallied for FCD in game one, while Collin Martin and Ivan Villatoro scored two of the three goals in game two.
The U-12s have a combined record of 10-4-2 and will face the Dallas Texans U-12s on Saturday in Frisco, with both games kicking off at 2:30 p.m.