FC Dallas Academy coach loses everything in apartment fire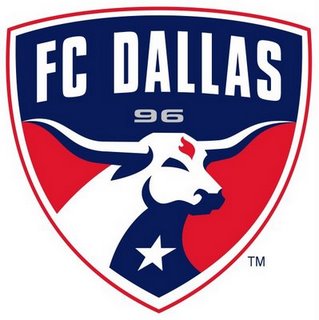 FRISCO (Via FC Dallas Academy) – FC Dallas Academy goalkeeping coach Nestor Merlo and his wife, Meredith, are thankfully safe after a massive, 7-alarm fire ripped through their North Dallas apartment complex over the weekend. They did, however, lose all of their personal belongings in the blaze.
"First and foremost, we are thankful that Nestor and his wife, Meredith, are safe," President Dan Hunt said. "We consider everyone at FC Dallas a part of one big family and in a time of need like this, we are all doing anything possible to help one of our own."
Merlo began working with the organization as a goalkeeping assistant with Dallas Burn in the late 90s and has worked in youth soccer in the Metroplex for almost two decades, returning to FC Dallas in 2011 to work with the development of goalkeepers in Frisco.
"We are thankful that Nestor and Meredith are safe and we want to support them in any way we can," said Chris Hayden, VP of FC Dallas Youth. "Nestor has been an instrumental part of our success at the academy level in bringing young, talented goalkeepers like Richard Sanchez and Jesse Gonzalez into our first team. His work ethic is incredible and we are very happy to have him working in our youth system. We would ask that anyone that has the means to help, please."
Rafa Calderon, FC Dallas Spanish radio color commentator and father of an FCD Academy goalkeeper, has set up a GoFundMe account in an effort to raise money to support one of our own. If you feel so inclined, you can help Nestor and his family out HERE.
The Merlos are among almost 100 residents displaced after the fire destroyed the 60-unit Preston Place Condos late Friday night. The cause of the fire has not been determined, and investigators will have limited access to the complex because of the damage.