FC Copa Academy 98/99 Black wins NJYS State Cup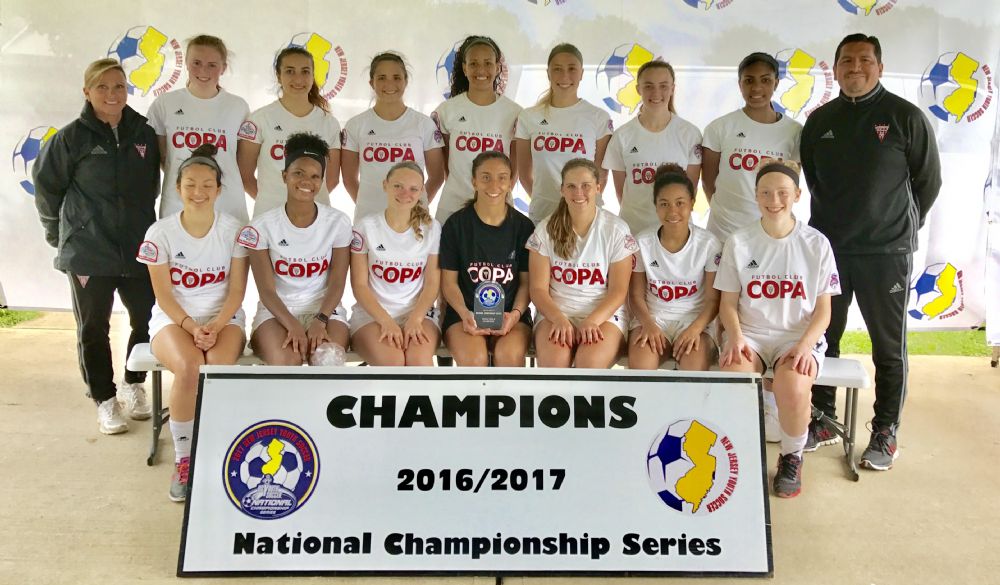 (Via FC Copa Academy) – On the first Sunday of June, 2017, the FC Copa Academy G98/99 Black captured the NJYS State Championship. This is the group's second NJYS State Title in two years, following their 2016 victory.
"With most all of the team already committed to play at high-level collegiate programs in the fall, this team has not taken its foot off the gas pedal whatsoever," said Coach Roberto Aguas, Executive Director of Coaching for FC Copa Academy. "They continue to be dominant in this age group, and we are focused on having a great run for the remaining two months of their youth career."
Playing their NJYS Finals later than other younger age groups, the FC Copa Academy G98/99 Black faced off against #5 in NJ Cedar Stars Academy Monmouth. With focus and precision, the G98/99 Black finished strong with a commanding 6-1 victory to capture their second NJYS State Cup in as many years.
"At this stage in the season, we want to see our teams performing at the top of their potential," said Aguas. "This win was great for our team heading into the summer. Now, our attention turns to the NPL Finals Tuesday, and the upcoming Region 1 Championship in Virginia."
After their NJ Cup State Championship back in May, the G98/99 Black earned an automatic bid to Indiana for the U.S. Club Nationals this July. Now, following their NJYS State Cup Title, the G98/99 Black will have the chance to land a trip to the U.S. Youth Soccer National Championships in Texas later this summer through a win at the Region 1 Championships in Virginia.
FC Copa Academy would like to congratulate the G98/99 Black on their NJYS State Championship, and wishes them the best of luck in their upcoming NPL Finals and Region 1 Championships.