FC Copa Academy G00 Black captures NPL EDP Championship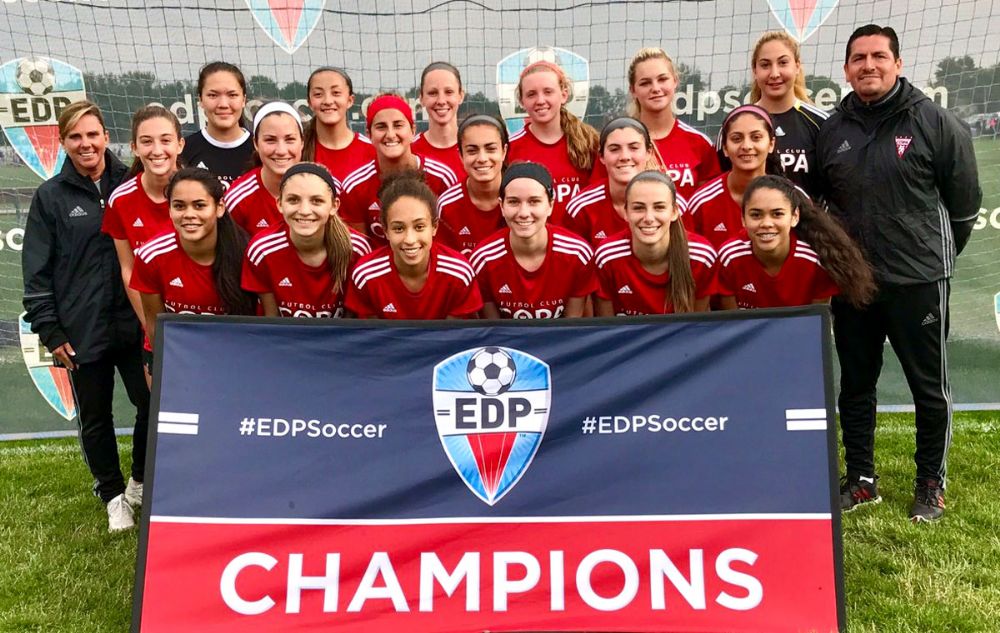 (Via FC Copa Academy) – Over the first weekend of June, the FC Copa Academy G00 Black captured the 2017 NPL EDP Championship. With this victory, the G00 Black have secured a spot in the NPL Nationals in Indiana this upcoming July. FC Copa Academy also had the G01 Black, the G02 Black and the G03 Black finish as NPL Finalists.
"Coach Lori and I are very proud of the progress this team continues to make," said Coach and Executive Director of Coaching Roberto Aguas. "They have lost only two games since before the 2017 Spring Season, playing top competition throughout. We are proud to represent the our academy and EDP at both the US Club Nationals and the NPL Nationals this year."
After a hard-fought game against #4 in the state, the G00 Black finished on top of the NJ Wildcats 2-1 in the Semi-Finals on Saturday, June 3rd in Bordentown, NJ. "Their team is extremely athletic, and played with a high level of intensity the entire game," said Aguas. "Our resilience on both sides of the field continues to carry us into championship games."
On Sunday, June 4th, 2017, the FC Copa Academy G00 Black faced off against #3 in NJ and #8 in the country- SJEB Rush. Following another closely contested match-up, the G00 Black finally emerged victorious 2-1. "SJEB Rush are very good technically, athletic and fast," said Aguas. "They have proven to be one of the toughest teams to compete against. We have matched up against them in multiple competitions four times this year and have won three of them. We could not be more pleased with the grit and determination this group continues to show over the course of the season, always looking to improve."
After their 2017 NJ Cup State Championship, the G00 Black will be representing FC Copa Academy in two different Nationals this summer- the U.S. Club and the NPL Nationals- both to be held in Indianapolis, Indiana in late July. FC Copa Academy would like to congratulate all teams that competed in NPL Playoffs this weekend, and to wish the G00 Black the best of luck this July at both the U.S. Club and NPL Nationals.