Enrico Romano elected to Eastern New York Board of Directors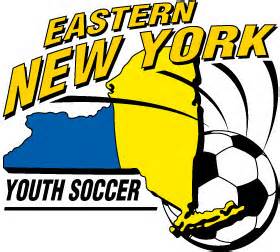 (Via ENYYSA) – Enrico Romano has been elected to the Eastern New York Youth Soccer Association (ENYYSA) Board of Directors. He has just started serving a 2-year term as Trustee.
Despite his surname meaning "Roman," Enrico grew up a long corner kick south of Rome (and Naples, for that matter), playing soccer in Teggiano in the Province of Salerno before emigrating to the United States in 1974. He became a coach in the Beekman Youth Soccer Club in the East Hudson Youth Soccer League (EHYSL) and he coached his Boys-Under-19 travel team to winning the Dutchess Cup.
The Poughkeepsie resident, who can speak English, Italian and Spanish fluently, became a certified referee in 1998. He currently serves both the Hudson Valley Soccer Referees Association (HVSRA) and Mid-Hudson NISOA Chapter as President. He also served as the referee assignor, the person who schedules refs, in Eastern New York's adult and youth programs, the EHYSL as well as college referees in the Independent Soccer Officials Assigning Bureau (ISOAB).
Enrico led the refs in Eastern New York as the State Referee Administrator from 2013 to 2016. During this time, the number of registered refs increased 30% to over 4,000 officials, he hosted top clinicians at Elite Referee Meetings at Fordham University in the Bronx and he had new referees in EHYSL be mentored by experienced officials.
Enrico has spent decades as a coach, referee, instructor, assessor and volunteer in the Hudson Valley. So it makes perfect sense, with all these good works, that Enrico is an EHYSL Hall of Famer, being inducted in 2010.
"I'm excited in knowing that Enrico will bring a lot of innovative ideas to Eastern New York's Board of Directors to serve all our players," commented ENYYSA President Richard Christiano.