EDP Cup Fall 2021 Boys Best XI revealed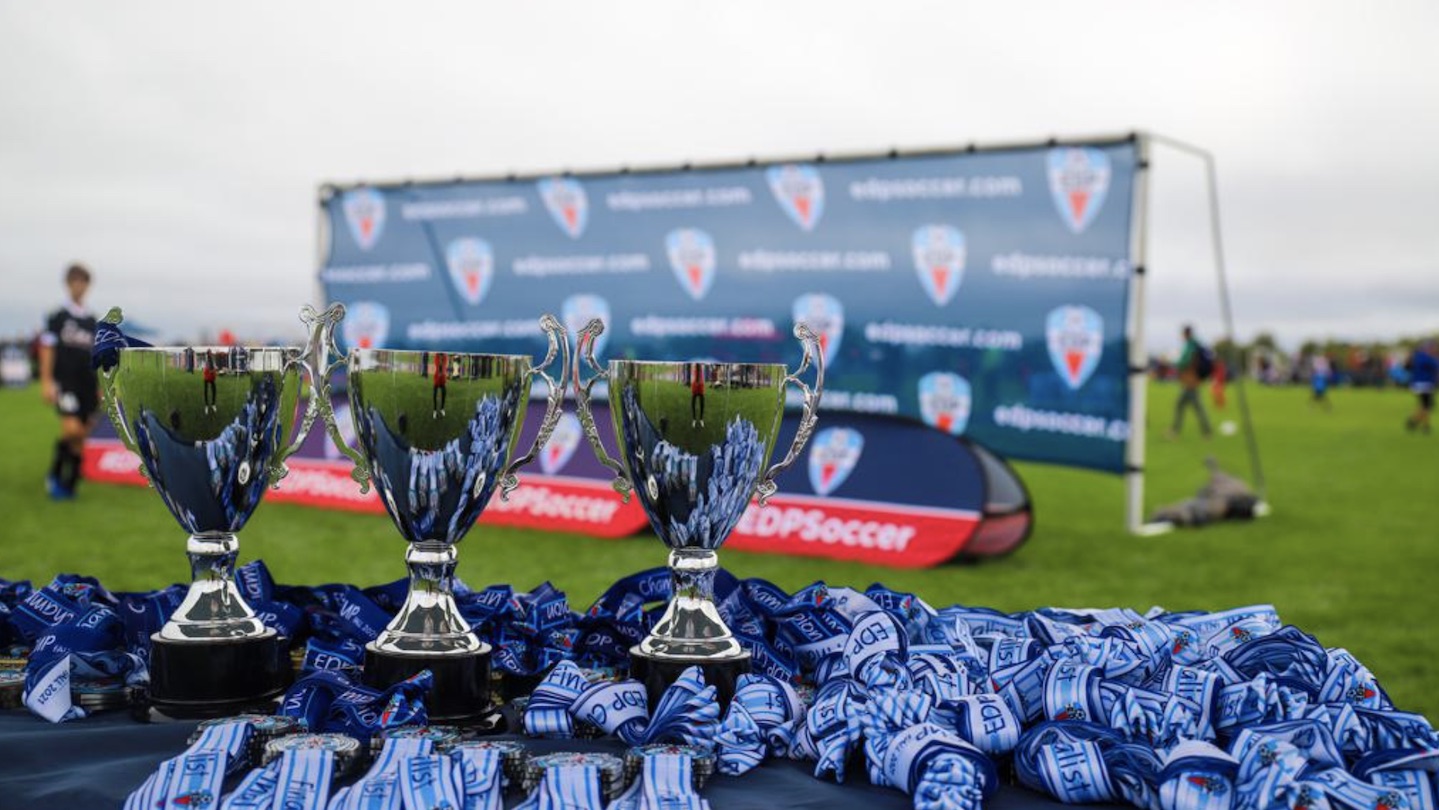 By Evan Unger, EDPSoccer.com
EDP Soccer has announced the Best XI from last weekend's EDP Cup Fall Boys event. The event featured over 300 9U-15U boys teams playing at Tuckahoe Turf Farms in Hammonton, NJ and Green Branch Park in Pittsgrove, NJ.
Twelve different state associations were represented from three different regions with numerous top ranked teams in attendance. Featuring teams from MLS Academies, MLS NEXT, USYS National League Conferences, ECNL, EDP League and more, the weekend saw top teams from across different platforms compete against each other, creating a best vs. best experience. In total, over 540 games were played over the two days.
The Best XI from the EDP Cup Fall Boys are:
PHILADELPHIA UKRAINIAN NATIONALS BLACK 2008 – JULIAN DEAN #22
Julian had a great weekend on both sides of the ball. He was dominant in the center back position throughout the weekend and added three goals to help the team earn a 3rd place finish in the EDP Fall Cup.
---
WORLD CLASS FC 2009 – ANDREW GREENWOOD #13
Andrew has great technical quality and analogy of the game. He was very consistent in all games as a Defensive Center Midfielder. He contributed to several goals in the competition and scored a beautiful goal in the final with a kick from outside the 18 area.
---
ARLINGTON SA 2009 – BODHI WARDROPE #13
The hard-working and dynamic midfielder scored four decisive goals and provided three assists across four games to help lead his team to the championship.
---
PHILADELPHIA UNION ACADEMY 2010 – TIMONI GBALAJOBI #9
Timoni starred for one of the best teams in the tournament. Leading the team to a victory in the championship over Nationals Oakland, Timoni has the ability to make everyone around him better, and was solid in all facets of his game.
---
THE FOOTBALL ACADEMY OF NJ BLACK 2010 – EVAN JOHNSON #10
Going up against some of the top teams in the nation, Evan was excellent in all three of the team's matches. He helped lead the team to an exciting 5-5 draw with Club Ohio, and was instrumental in the team's 1-0 win over PDA.
---
CINCINNATI UNITED PREMIER 2010 – GRAHAM SHUMACHER #8
Graham had a strong performance over the weekend leading the team into the finals; he was brave and successful in all his defensive duties while making great contributions, in the attacking phase, with dribbles, passes and shots.
---
NATIONALS OAKLAND 2010 – BRAYDEN ANGLE #50
Brayden played every minute for the Nationals on their way to the Championship game. He was extremely impressive with his physical presence in winning balls in the air as well as playing with composure and building the game from the back.
---
LOWER MERION SC IRMÃOS NAVY 2011 – SAM HORTON #16
Sam played every minute of the tournament in the right back position. He played strong defense and scored three set piece goals, including two in the final. Sam also converted from the spot after the final ended in a 2-2 draw, propelling Irmãos Navy to an exciting 4-3 PK win over Cedar Stars Bergen.
---
CEDAR STARS ACADEMY BERGEN PRE-ACADEMY 2011 – SEBASTIAN TEJADA #2
The central midfielder was crucial in breaking up play and starting attacks, worked tirelessly both on and off the ball, pressed non-stop, and was very creative on the ball.
---
LIVERPOOL FCNJ CENTRAL 2011 – REYNALDO BALLON #17
Reynaldo helped lead the team to a first place finish. Using his strong technical ability to get by players, he threatened defenders all weekend long, and scored some terrific goals.
---
TORPEDOES SC RED 2013 – EVAN QUILL #5
Evan was a vital part of the team's success. He played an important role in both defensive and offensive positions for the team. A great all-round player, teammate and competitor, he stepped up and played goalie for some important games this weekend. In the championship match vs Philadelphia Union, he made two great saves during regulation. He then went on to make two saves in penalty kicks that crowned the team as champions.