Snap Soccer building youth soccer culture in Huntsville, Alabama with spring events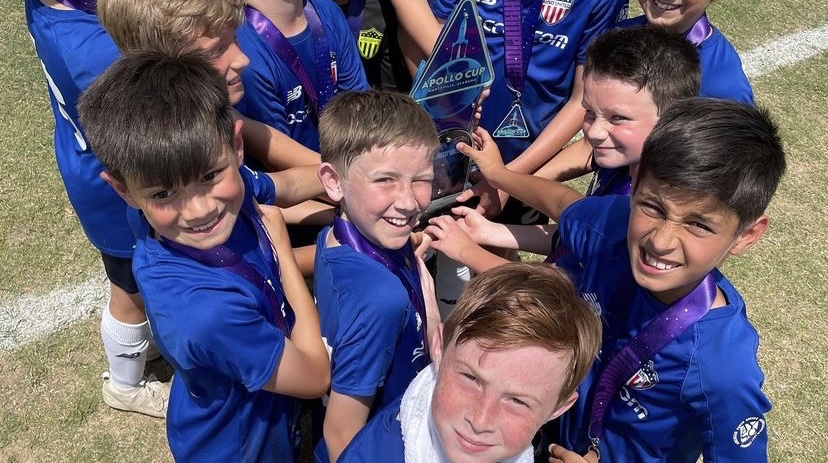 Published in Partnership with Snap Soccer
By Adam Schwager
Snap Soccer will host two USSF-sanctioned tournaments in Huntsville, Alabama in early 2022, which will feature a brand new turf playing surface. The Horizon Cup (March 26-27) and the Apollo Cup (May 21-22) will mark Snap Soccer's second year hosting in Huntsville, but this year they expect to dramatically increase in scope and size. Both these events are available to USYS, US Club, SAY Soccer, and AYSO teams.
The Horizon Cup (March) and the Apollo Cup (May) will feature brackets for teams U9-U19 teams for both Girls and Boys teams. Both tournaments will have multiple brackets organized by skill level and offer awards for the finalists of each group.
One of the biggest benefits to hosting the tournaments in Huntsville is the quality of the fields. Both tournaments will be primarily hosted at the Merrimack Soccer Complex, which currently boasts nine Bermuda grass fields and are in the process of expanding to nine turf fields as well. Overflow will be held at John Hunt Park, which currently hosts the Alabama High School State Soccer Championship.
"One thing we see a lot of in the south (is that) we have several soccer complexes that are former farm pastures that basically get cut down low for games," Snap Soccer Operations Director Zack Touchstone said. "Merrimack's fields are some of the better ones in the south… (and) quality playing surface is always a big deal."
Huntsville, located in the northernmost part of Alabama, also makes for a fantastic host to promote geographical diversity. In addition to being located in Alabama, the city is in close proximity to Georgia, Tennessee, Mississippi, and South Carolina soccer clubs.
"It allows us to not only attract the high level of Huntsville teams from the surrounding elite clubs, but also to attract potential teams, the local teams we wouldn't likely see within other events, and their State Leagues," Event Coordinator Nick Cooper said.
Last year's tournament had participation from nine Alabama clubs, six Tennessee clubs, and two Georgia clubs. Cooper expects this year's numbers to at least double.
Additionally, the Apollo Cup will feature college coaches looking to recruit players from the showcase divisions. Apollo Cup 2021 had both mens and women's coaches from University of Alabama in Huntsville and Tennessee Wesleyan College.
Huntsville also has several attractions and amenities that are designed for large groups of tourism. The area boasts several high-quality restaurants and hotels, as well as the U.S. Space & Rocket Center.
"Huntsville has great potential for top-tier organized soccer tournaments," Snap Soccer CEO John Guidroz said. "So we're having to break that mold where we come in and let them know, 'Hey, you can rely on us.'"
Overall, Guidroz believes that Huntsville has the potential to be one of Snap Soccer's premier tournaments—on par with their annual Coastal Academy Cup that plans to break 200 teams this year.
"Huntsville has that same potential to get those numbers," he said. "They have enough fields to do it. It's just (a matter of) establishing that it's something that you would go to (get) quality soccer."
Registration information for both tournaments can be found on the Snap Soccer website. Teams can save $50 on registration by signing up by the early priority deadline—Feb. 1 for the Horizon Cup and April 1 for the Apollo Cup.