ECNL Play-Offs 2015: A look at what awaits Potomac-region teams in Seattle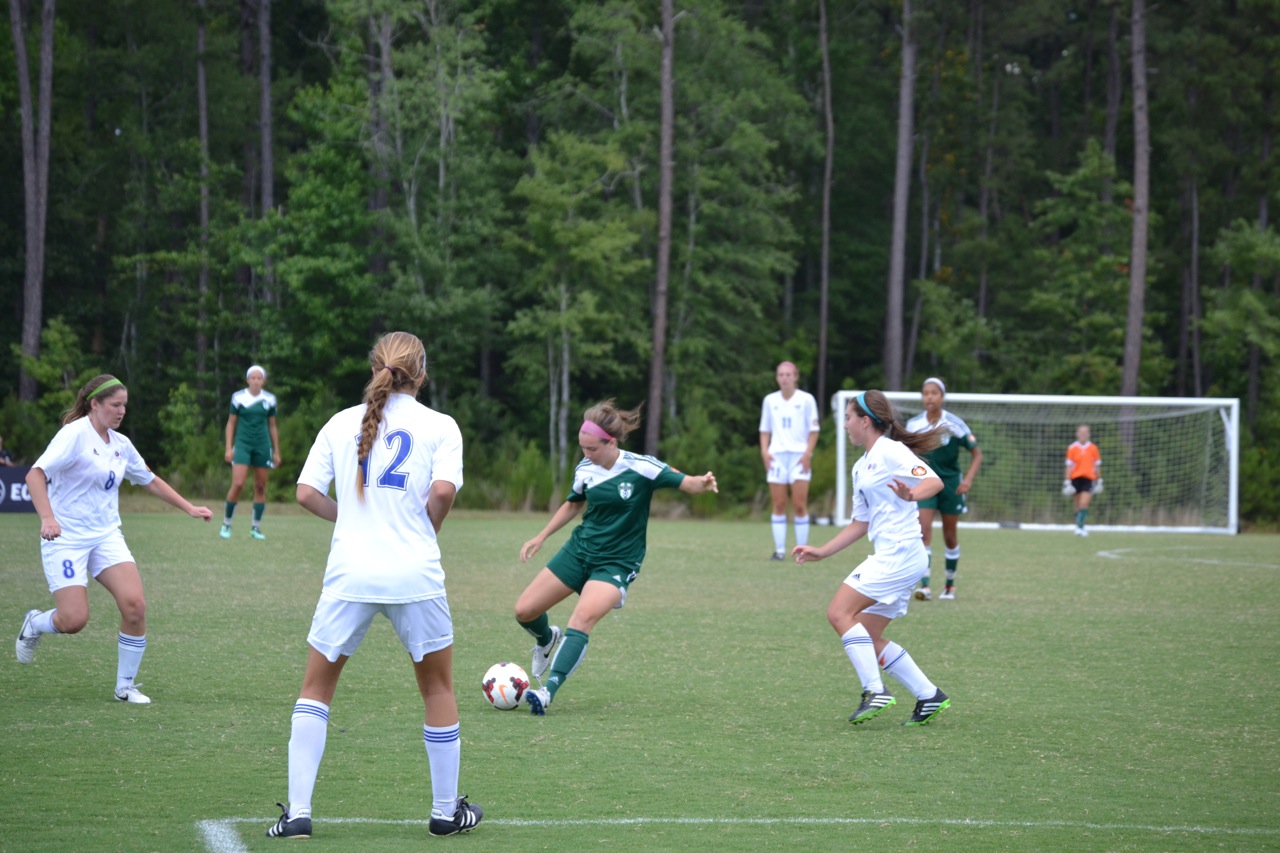 The Elite Clubs Champions League gets its postseason started at the 60 Acres complex in the Seattle suburb of Redmond, Washington this week, with a packed slate of matches in all five age groups featuring top clubs from across the nation.
The Under-14 and U-18 divisions will decide their national champions at this event, while eight teams each from the 15s, 16s and 17s will advance to next month's ECNL Finals in Richmond, Virginia.
Here's a look at the Potomac-region teams who are headed to the Pacific Northwest with championship dreams.
U-14 (Field of 16)
BSC's U-14 squad will try to cap an outstanding season with the capture of some hardware as they face off against top competition from North Texas, the Midwest and Southern California.
Bethesda open Group A play against Sporting Blue Valley at 9 am PT on Thursday, then meet SoCal powerhouse Slammers FC at 9 am Friday. Solar Chelsea await at 6 pm on Saturday, with the group winner advancing to the semifinals on Monday (both at 9:30 am PT) and the ECNL U-14 championship final set for Tuesday at 12:15 pm.
U-15 (Field of 32)
Richmond United's U-15s have been drawn into a fierce Group F alongside San Diego Surf (who they'll meet on Saturday morning), De Anza Force (Sunday, 10 am PT) and Michigan Hawks (Tuesday, 10 am PT). The winners of each of the eight groups in greater Seattle will advance to the ECNL Finals July 14-18 in Richmond, Virginia.
FC Virginia (12-1-7)
FC Virginia's talented U-15 squad will face off against Austin, Texas-based Lonestar SC at 4 pm PT Saturday afternoon, then meet West Coast FC exactly 24 hours later. After a rest day on Monday, they'll close out Group G play against Match Fit Academy at noon on Tuesday.
Dropped into a tricky-looking Group D, MYS' U-15s get the party started by meeting FC Stars of Massachusetts at 8 am PT on Saturday, this age group's very first time slot of the event. It's the first of three early kickoffs for McLean, who meet Real Colorado on Sunday, then Dallas Texans on Tuesday.
U-16 (Field of 32)
Bethesda's U-16s are also set to meet a range of difficult adversaries in Group G, kicking off their weekend against Chicago side Sockers FC at lunchtime on Saturday, then playing Orlando City on Sunday and Real Colorado on Tuesday (all noon PT kickoffs). The winners of each of the eight groups in Washington State will advance to the ECNL Finals July 14-18 in Richmond, Virginia.
Richmond United U-16s will duel SoCal Blues (12:15 pm PT) on Saturday, then Michigan Hawks (same time Sunday) and Georgia's Concorde Fire on Tuesday (also 12:15 pm PT) as they seek advancement out of Group B.
U-17 (Field of 32)
After a dominant regular season, FCV lead a trio of Potomac-region U-17 sides going dancing at the big event in Redmond. They'll meet Michigan Hawks, San Diego Surf and Penn Fusion (all 2:15 pm PT kickoffs) in Group B on the same Saturday-Sunday-Tuesday schedule as the rest of the U-15s, U-16s and U-17s.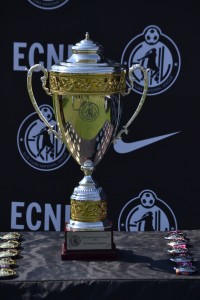 Maryland United FC (13-9-2)
FC Bucks, Santa Rosa United and Carolina Elite SA await Maryland United's U-17s in Champions League Group H, all three meetings scheduled for 8 am PT.
McLean U-17s have been drawn into Group F alongside Concorde Fire, Crossfire Premier (who'll have the considerable advantage of local familiarity in Redmond) and FC Stars of Mass. The Northern Virginian squad will meet their adversaries in that order on Saturday, Sunday and Tuesday mornings.
U-18 (Field of 16)
The Potomac region's sole U-18 representatives, star-studded McLean can cap their ECNL experience by earning a trophy in Washington State, with the U-18s set to determine their championships this week just as the U-14s do.
MYS will tangle with NorCal contenders MVLA on Thursday morning (11 am PT), then meet Dallas Texans on Friday and SoCal Blues on Saturday afternoon in Group B play. The top finishers in each group will meet in Monday's semifinals, and the survivors duke it out for the big prize on Tuesday morning.