Preliminary games continue at US Youth Soccer Region IV Championships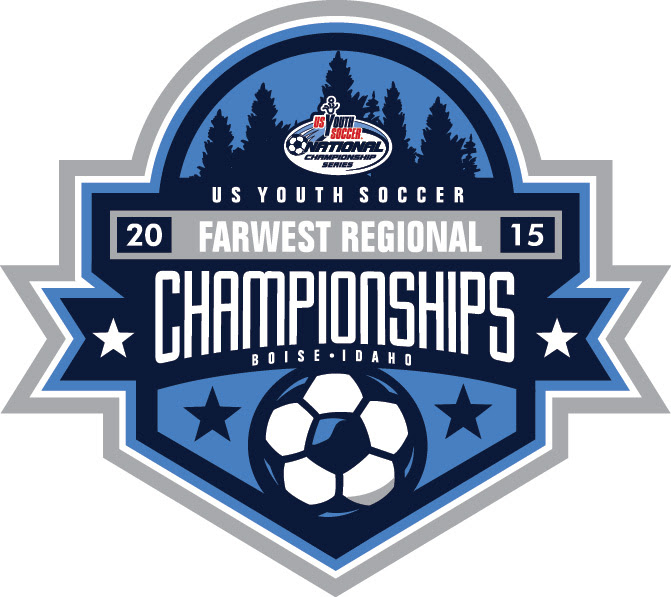 Boise, Idaho (Via US Youth Soccer) – The US Youth Soccer Region IV Championships continued today at the Simplot Sports Complex in Boise, Idaho. More than 200 games have been played in the first two days and tomorrow's action will decide who stays alive to advance to the knockout rounds.
Teams that earned their way to the US Youth Soccer Region IV Championships are not only competing for a regional title and a chance to move on to the US Youth Soccer National Championships, but players are also showcasing their talents in front of college coaches.
The top 238 US Youth Soccer boys and girls teams from the 14 State Associations that make up US Youth Soccer Region IV compete for the regional title. States represented including host, Idaho, are Alaska, Arizona, California North, California South, Colorado, Hawaii, Montana, New Mexico, Nevada, Oregon, Utah, Washington and Wyoming.
Of the six defending region champions, two have secured a spot in the quarterfinals as both So Cal Blues Baker (CA-S) and LVSA 97 Red (NV) have earned a place in the quarterfinals with 2-0 records. The remaining four reigning champs will look to continue their title defense by qualifying to the quarterfinals tomorrow.
Notes from a few of today's games…
Under- 12 Boys
Group C is certainly up for grabs in the Under-12 Boys age group as all four teams sport a 1-1 record after day two.  After a 1-0 loss yesterday, Barcelona 03 Academy (NV) defeated Briceno SC Lions (CA-N) 5-1 to grab the highest goal differential in the group. Six player got on the scoresheet as Adian Avila, Jesus Vega, Yovani Palomares, Juan Diaz and Eminem Perez all scored for Barcelona, while Birceno SC's goal came from Carlo Ogarrio Avelar. Santa Clara Sporting 02 Green (CA-N) also rebounded from a day one loss with a 1-0 win over Eastside Timbers Chelsea (OR) courtesy of Francisco Godinez's 19th minute goal.
Under-12 Girls
While most of the other groups have one or both quarterfinal teams set, Under-12 Girls Group B still has all four teams in contention for a spot in the knockout round as both games resulted in a draw. Avalanche Black KS (UT) took the lead against SC del Sol 03 Lester (AZ) in the 18th minute courtesy of goal from Jenna DiGiandomenico. Sc del Sol's Megan McGinty equalized 10 minutes later, and Jayla Patrick gave SC del Sol its first lead of the match with a goal in the 41st minute. However, Avalanche shifted the momentum away from the Arizona side when Megan Lusher knotted the match up at two in the 48th minute, and neither team was able find a late goal so secure the victory.
PacNW 02 Maroon (WA) and Central Valley SJ Quakes Academy (CA-N) kept their quarterfinals hopes alive as the two squads battled to a 1-1 tie. Emely Ramirez scored in the 32nd minute for Central Valley, and it looked as that would be the only goal of the match until PacNW's Kaitlyn Keyes scored in the final minutes to level things at one goal apiece.
Under-14 Boys
Rio Rapids SC 01 (NM) took one step closer to the quarterfinals today with a 3-0 victory over Heat FC 01 (NV). Skylor Rose began the scoring in the 26th minute, and merely and minute later Daniel Lopez Jr. double Rio's lead with a goal of his own. Isai Carrillo added a third goal for the New Mexico squad to secure the victory. Heat FC will take on Westside Timbers 00 Copa (OR) tomorrow with a quarterfinals bid on the line.
Under-14 Girls
Hometown FC Nova (ID) took control of Group A with a 3-1 win over Beach Black (CA-S) today. Madison Carter got Nova on the board in the 20th minute, and the score stayed at 1-0 for a while before a slew of goals occured late in the second half. Dylan Lewis leveled the score for Beach in the 58th minute, but Nova responded first with Olivia Gwin's goal in the 64th minute, and again with Kaya Sota adding an insurance goal just four minutes later.
Broomfield SC Red (CO) moved into a two-way tie with Beach after a 3-1 win over San Tan Legacy 01 Red (AZ). Jaya Trujillo broke the scoreless stalemate in the 45th minute, only for Legacy's Callie Darst to respond just a minute later. It was Trujillo again scoring in the 50th to regive Brroomfield the lead, and Emily Galvin added a third goal to secure the victory.
Under-16 Boys
Albion SC Garton (CA-S) took control of Group and earned a spot in the quarterfinals with a 1-0 over 2015 Dallas Cup champions Seattle United 98 Copa (WA) in a match of day one winners. Arturo Soltero finished a point blank shot in the 51st minute after a cross from Ziad Badr on the right side.
SJ Earthquakes PDA 99 Black pulled even with Seattle United with a 3-2 win over Colorado Storm Copa (CO) thanks to a goal in the last minute by Victor Romero, his second onthe day.
Under-19 Girls
FRAM (CA-S) clinched a spot in the Under-19 Girls final today after a 2-1 victory over local side FC Nova (ID). Courtney Shoda got FRAM on the board in the 33rd minute, and Madison Glaser converted a penalty kick to double FRAM's lead. Nova's Rikki Fix cut FRAM's lead in half, but Nova was unable to find an equalizer. FRAM's finals opponent will either be, FC Nova or OVC Vejar (CA-S), who play each other tomorrow.
The US Youth Soccer National Championships will consist of US Youth Soccer Regional Champions in the Under-13 through Under-19 Boys and Girls age groups as well as the US Youth Soccer National League qualifiers in the Under-15 through Under-18 Boys and Girls age groups to complete the field of 96 teams.