ECNL National Playoffs set to kick off in Oceanside, Calif.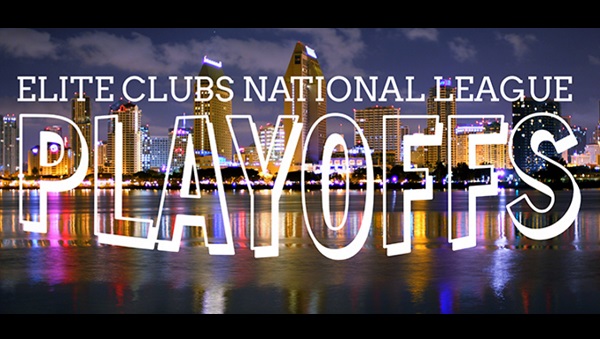 (Via ECNL) – A total of 240 qualifying teams from around the country will participate in the ECNL National Playoffs June 23-28, 2016 in Oceanside, California in three divisions.
More than 220 college coaches have registered to attend the event, one of the top showcase opportunities of the year.
In the top division, the ECNL Champions League qualifiers will be fighting to be crowned ECNL National Champions. The U14 and U18 ECNL National Champions will be crowned in Oceanside, while the U15, U16, and U17 Champions League participants will be going head-to-head for a berth in the ECNL National Final Four.
+Read: All ECNL National Playoffs groups set for Oceanside, CA
The ECNL Final Four will take place July 8-9, 2016 in Germantown, Maryland at the Maryland SoccerPlex, where the final four teams in the U15, U16 and U17 Champions League divisions will play a semi-final and championship match. For more information about the ECNL Playoffs structure click here.
Teams will arrive on July 7, with an Opening Ceremony and Live Draw held at that evening to determine the matchups in the semi-finals the next day.
+Full ECNL National Playoffs Schedule
July 8 Game Schedule
9am – U15 Semifinals
11am – U16 Semifinals
1pm – U17 Semifinals
July 9 Game Schedule
9am – U15 National Championship and U15 Third Place Game
11am – U16 National Championship and U16 Third Place Game
1pm – U17 Third Place Game
2pm – U17 National Championship Game (on the Stadium Field prior to NWSL Game)
The Maryland SoccerPlex is the home field for the NWSL's Washington Spirit. All ECNL players and staff will receive credentials and tickets for early access to the Washington Spirit vs. Chicago Red Stars game on July 9, with kickoff set for 7pm.