ECNL Girls Regional League South Carolina 2022 Event Preview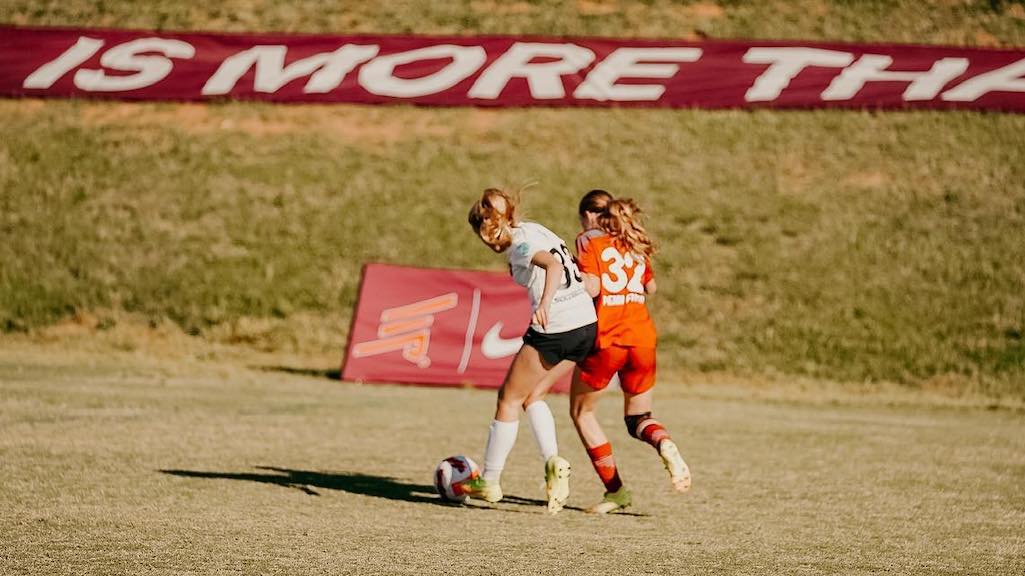 The ECNL Girls Regional League opens the national event schedule this weekend with ECNL Girls South Carolina (Dec. 9-11) at SCUFC West Soccer Complex in Irmo and Southeastern Freight Lines Soccer Center in Columbia.
Some of the Regional League's brightest talent and top clubs will take the field over three days of highly competitive action. This weekend's event will feature 102 teams from the U15-U18/19 age groups.
Friday night will also feature the Continental Tire Girls Regional League Selection Game at 6:15 PM at Southeastern Freight Lines Soccer Center Stadium A. The game will feature players from the U17-U18/19 age groups and can be live streamed here.
(Regional League Selection Game Rosters)
Check out all the information below to learn everything you need to know about this event.
Schedule: Every team is guaranteed three games in three days, playing competition of similar levels outside of their league. Check out the revamped ECNL app for the complete schedule.
Full Team List: 38 clubs from 13 different ECNL Girls Regional Leagues. See every team that will be competing at ECNL Regional League South Carolina here.
Regional League Selection Game: Live stream Friday night's Regional League Selection Game here
Team Preview: Great Falls Reston SC U17 team sits in first place in their division of the ECNL Regional League – Virginia with a 7-1 record to begin the season. This weekend in South Carolina they take on Match Fit Academy, NCFC Premier, and NCFC Elite to see how they stack up with some of the other top Regional League teams from around the country.
More Information: To view the address for the complex, parking, and more ECNL Regional League South Carolina information, click here.
ECNL GIRLS RL SOUTH CAROLINA
December 9-11, 2022 | TEAM LIST
U15
U16
U17
U18/U19
Atlanta Fire United
Arlington Soccer
CESA
CESA
CESA
CESA
Charlotte Independence Soccer Club
Charlotte Independence Soccer Club
Charlotte Independence Soccer Club
Charlotte Independence Soccer Club
Charlotte Independence South
Charlotte Independence South
Charlotte Independence South
Charlotte Independence South
Concorde Fire Platinum
Classics Elite RL II
Charlotte Soccer Academy Blue
Concorde Fire Premier
Concorde Fire Premier
Concorde Fire Platinum
Charlotte Soccer Academy White
Dallas Texans
Dallas Texans
Concorde Fire Premier
Concorde Fire Platinum
East Meadow SC
East Meadow SC
Dallas Texans
Concorde Fire Premier
FC Alliance
FC Alliance
East Meadow SC
Dallas Texans
FC Dallas
Great Falls Reston
FC Alliance
DKSC
Highland FC
Highland FC
Great Falls Reston
East Meadow SC
Liverpool FC Michigan
Liverpool FC Michigan
Highland FC
FC Alliance
Loudoun Soccer
Loudoun Soccer
Liverpool FC Michigan
Florida West F.C.
Match Fit Academy
Match Fit Academy
Loudoun Soccer
FSA FC
McLean Youth Soccer
NC Fusion
Match Fit Academy
GSA
NC Fusion
NCFC Elite
McLean Youth Soccer
Highland FC
NCFC Elite
NCFC Premier
NC Fusion
Liverpool FC Michigan
NCFC Premier
Ohio Premier
NCFC Elite
Match Fit Academy
Ohio Premier
South Carolina United FC
NCFC Premier
NC Fusion
South Carolina United FC
Tennessee Soccer Club
Ohio Premier
NCFC Elite
Tennessee Soccer Club
TFA Cincinnati
South Carolina United FC
NCFC Premier
TFA Cincinnati
Virginia Valor
Tennessee Soccer Club
Ohio Premier
Virginia Valor
VSA
TFA Cincinnati
South Carolina United FC
Wilmington Hammerheads Youth Soccer Club
Wilmington Hammerheads Youth Soccer Club
VSA
South Carolina United ECNL
WNY Flash Academy
WNY Flash Academy
Wilmington Hammerheads Youth Soccer Club
Tennessee Soccer Club
TFA Cincinnati
United Futbol Academy
Wilmington Hammerheads Youth Soccer Club