ECNL Girls Regional League Florida Event set to feature 170 teams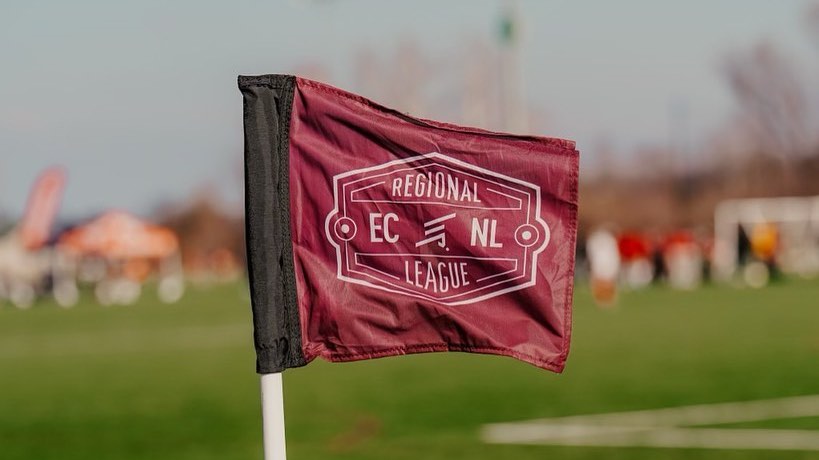 The ECNL Girls Regional League is headed to Florida to begin 2023, with ECNL Regional League Florida taking place from January 6-8 at Seminole Soccer Complex and Sylvan Lake. Over three days, some of the top competition from around the Regional League will be in action.
This weekend's event will feature 170 teams from the U16-U18/19 age groups.
Friday night will also feature the Continental Tire Girls Regional League Selection Game at 6:00 PM on Field 11 at Seminole Soccer Complex. The game will feature players from the U17-U18/19 age groups and can be live streamed here. Renowned play-by-play broadcaster, Dean Linke, will be on the call for Friday night's game.
Check out all the information below to learn everything you need to know about this event.
Schedule: Every team is guaranteed three games in three days, playing competition of similar levels outside of their league. Check out the revamped ECNL app for the complete schedule. View the full schedule of games here.
Full Team List: 72 clubs from all 14 ECNL Girls Regional Leagues. See every team that will be competing at ECNL Regional League Florida here.
Regional League Selection Game: Live stream Friday night's Regional League Selection Game here
Team Preview: NTX Celtic comes into the weekend in first place in the North Texas League at both the 04/05 and 06 age groups. With an 11-1 record and 10-1 record, respectively, both teams will get the opportunity to take on some of the other top teams from around the Regional League this weekend. The 04/05 team takes on Florida Krush, Atlanta Fire United, and FC Bucks over the three days, while the 06s come into the weekend and face off against Tampa Bay United, CESA Liberty, and PDA White.
ECNL GIRLS RL FLORIDA
January 6-8, 2023 | TEAM LIST
U16
U17
U18/U19
Alabama FC
Alabama FC
Alabama FC
Atlanta Fire United
Arlington Soccer
Arlington Soccer
Braden River SC
Atlanta Fire United
Atlanta Fire United
Chargers SC
Braden River SC
Braden River SC
Charlotte Soccer Academy Blue
CESA
Chargers SC
Charlotte Soccer Academy White
Chargers SC
Charlotte Independence Soccer Club
Cleveland Force SC
Charlotte Independence Soccer Club
Charlotte Soccer Academy Blue
Concorde Fire Platinum
Charlotte Soccer Academy Blue
Charlotte Soccer Academy White
DKSC
Charlotte Soccer Academy White
Chicago Inter
Eclipse Select
Cleveland Force SC
Cleveland Force SC
FC Bucks
Club FC 1974
Club FC 1974
FC DELCO
DKSC
DKSC
FC Prime
East Meadow SC
East Meadow SC
FC Stars Blue
Evolution SC
Evolution SC
FC Stars White
FC Bucks
FC Bucks
FL PREMIER FC
FC DELCO
FC DELCO
Florida Elite SA
FC Pride
FC Prime
Florida Krush
FC Prime
FC Stars Blue
Florida West F.C.
FC Stars Blue
FC Stars White
FSA FC
FC Stars White
FC Wisconsin
GSA
FL PREMIER FC RL GIRLS
FL PREMIER FC RL GIRLS
Match Fit Academy
Florida Elite SA
Florida Elite SA
Michigan Hawks
Florida Krush
Florida Krush
NCFC Elite
Florida West F.C.
Florida West F.C.
OK Energy FC
FSA FC
FSA FC
Orlando City
GSA
GSA
PDA Blue
GTFC Impact Premier
GTFC Impact Premier
PDA South
Heat FC
Heat FC
PDA White
Kansas City Scott Gallagher
KC Fusion Soccer Club
Penn Fusion
KC Athletics
Kings Hammer
Pipeline Soccer Club
Kings Hammer
Match Fit Academy
Pittsburgh Riverhounds SC
Match Fit Academy
Michigan Hawks
Scorpions Soccer Club
Michigan Hawks
Missouri Rush
SLSG ECNL MO
Missouri Rush
NCFC Elite
Solar SC
NCFC Elite
NTX Celtic FC
Space Coast United
NTX Celtic FC
NWI Lions United
SUSA
OK Energy FC
OK Energy FC
Tampa Bay United
Orlando City
Orlando City
United Futbol Academy
PDA Blue
PacNW SC
Wellington Soccer Club
PDA South
PDA Blue
PDA White
PDA South
Penn Fusion
PDA White
Pipeline Soccer Club
Penn Fusion
Pittsburgh Riverhounds SC
Pipeline Soccer Club
Racing Louisville Academy
Pittsburgh Riverhounds SC
Richmond Strikers
Prince William Courage
Scorpions Soccer Club
Scorpions Soccer Club
SLSG Green IL
SLSG Green IL
SLSG MO
SLSG MO
South Carolina United FC
South Carolina United FC
Space Coast United
Space Coast United
Sporting Columbus
SPORTING Blue Valley Soccer Club
SUSA
Sporting Columbus
Tampa Bay United
Sporting United FC
Tennessee Soccer Club
Stafford Soccer
United Futbol Academy
Sting Austin
Virginia Reign
SUSA
Virginia Rush
Swan City SC
Wellington Soccer Club
Tampa Bay United
Wilmington Hammerheads Youth Soccer Club
Tennessee Soccer Club
WNY Flash Academy
TFA Cincinnati
World Class
United Futbol Academy
Virginia Reign
Virginia Valor
Wellington Soccer Club
Wilmington Hammerheads Youth Soccer Club
WNY Flash Academy
World Class