New year kicking off with 230 teams heading to ECNL Florida National Event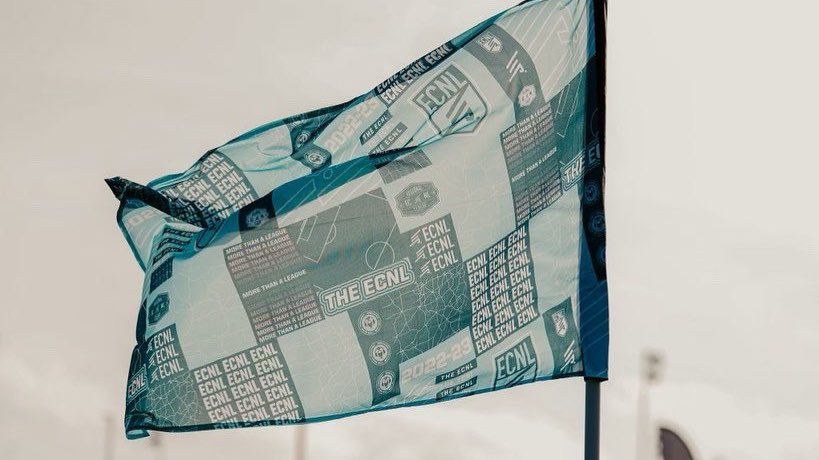 The ECNL Girls begin 2023 with ECNL Florida from January 8-10 at Premier Sports Campus in Lakewood Ranch, FL. Over three days, some of the ECNL Girls' brightest stars and top teams will be in action.
This weekend's event will feature 230 teams from the U16-U18/19 age groups.
Sunday night will also feature the Continental Tire Girls National Selection Game at 6:00 PM at the Premier Sports Campus Stadium Field. The game will feature players from the U16-U18/19 age groups and can be live streamed here. Renowned play-by-play broadcaster, Dean Linke, will be on the call for Sunday night's game.
Check out all the information below to learn everything you need to know about this event.
Schedule: Every team is guaranteed three games in three days, playing competition of similar levels outside of their league. Check out the revamped ECNL app for the complete schedule. View the full schedule of games here.
Full Team List: 91 clubs from nine ECNL Girls Conferences. See every team that will be competing at ECNL Florida here.
National Selection Game: Live stream Friday night's National Selection Game here
Team Preview: United Futbol Academy enters the weekend tied atop the Southeast Conference with a record of 13-1-1. This weekend they get an opportunity to step outside of conference play and take on some of the other top teams from around the country. On Sunday, they face off against WNY Flash, before taking on DKSC and Ohio Elite Soccer Academy during the week.
ECNL GIRLS FLORIDA (WINTER)
January 8-10, 2023 | TEAM LIST
U16
U17
U18/U19
Albion Hurricanes FC
Alabama FC
Atlanta Fire
Arlington Soccer
Albion Hurricanes FC
Beach FC (VA)
Atlanta Fire
Arlington Soccer
Bethesda SC
Beach FC (VA)
Atlanta Fire
Carolina Elite Soccer Academy
Bethesda SC
Beach FC (VA)
Challenge SC
Carolina Elite Soccer Academy
Bethesda SC
Charlotte Independence
Charlotte SA
Carolina Elite Soccer Academy
Charlotte SA
Cleveland Force
Challenge SC
DKSC
Colorado Rapids
Charlotte Independence
East Meadow SC
Concorde Fire Platinum
Charlotte SA
Eastside FC
Concorde Fire Premier
Cleveland Force
Fairfax BRAVE
Connecticut FC
Colorado Rapids
FC Bucks
Dallas Texans
Concorde Fire Platinum
FC Dallas
DKSC
Concorde Fire Premier
FC Delco
East Meadow SC
Connecticut FC
FC Pride
Eclipse Select SC
Dallas Texans
FC Prime
Eclipse Select SC North
DKSC
FC Stars Blue
Fairfax BRAVE
East Meadow SC
FC Stars White
FC Alliance
Eclipse Select SC
Florida Elite Soccer Academy
FC Bucks
Eclipse Select SC North
Florida Krush
FC Dallas
Fairfax BRAVE
Florida Premier
FC Delco
FC Alliance
Florida West
FC Pride
FC Bucks
FSA FC
FC Prime
FC Dallas
Gretna Elite Academy
FC Stars Blue
FC Delco
GSA
FC Stars White
FC Pride
Heat FC
FC Wisconsin
FC Prime
Jacksonville FC
Florida Elite Soccer Academy
FC Stars Blue
Kansas City Athletics
Florida Krush
FC Stars White
Kings Hammer
Florida Premier
FC Wisconsin
La Roca
Florida West
Florida Elite Soccer Academy
Liverpool FC Michigan
FSA FC
Florida Krush
Loudoun Soccer
Gretna Elite Academy
Florida Premier
Maryland United FC
GSA
Florida West
Match Fit Academy
Kansas City Athletics
FSA FC
Michigan Hawks Magic
Kings Hammer
Gretna Elite Academy
Minnesota Thunder Academy
La Roca
GSA
NC Fusion
Liverpool FC Michigan
Heat FC
NCFC Youth
Loudoun Soccer
Jacksonville FC
Ohio Elite SA
Maryland United FC
Kansas City Athletics
Ohio Premier
Match Fit Academy
Kings Hammer
Oklahoma Energy
Michigan Hawks
La Roca
Orlando City Youth Soccer
Michigan Hawks Magic
Liverpool FC Michigan
Pacific Northwest SC
NC Courage
Loudoun Soccer
PDA South
NC Fusion
Maryland United FC
PDA White
NCFC Youth
Match Fit Academy
Penn Fusion SA
Northwest Elite FC
Michigan Hawks
Pipeline SC
Ohio Elite SA
Michigan Hawks Magic
Pittsburgh Riverhounds
Ohio Premier
NC Courage
Racing Louisville Academy
Oklahoma Energy
NC Fusion
Real Colorado National
Orlando City Youth Soccer
NCFC Youth
Richmond United
PDA Blue
Northwest Elite FC
Rockford Raptors
PDA South
Ohio Elite SA
Scorpions Soccer
PDA White
Ohio Premier
SUSA FC
Penn Fusion SA
Oklahoma Energy
Tampa Bay United
Pipeline SC
Orlando City Youth Soccer
Tennessee Soccer Club
Pittsburgh Riverhounds
PDA Blue
United Futbol Academy
Pride SC
PDA South
Virginia Development Academy
Racing Louisville Academy
PDA White
Virginia Union FC
Richmond United
Penn Fusion SA
Washington Premier
Rockford Raptors
Pipeline SC
WNY Flash
Scorpions Soccer
Pittsburgh Riverhounds
World Class FC
SLSG Green
Pride SC
SLSG Navy
Racing Louisville Academy
Solar SC
Richmond United
South Carolina United
Rockford Raptors
Sporting Blue Valley
Scorpions Soccer
Sporting Iowa
SLSG Green
Sting Austin
SLSG Navy
Sting Dallas Black
South Carolina United
SUSA FC
Sporting Blue Valley
Tampa Bay United
Sporting Iowa
Tennessee Soccer Club
Sting Austin
Tulsa Soccer Club
Sting Dallas Black
United Futbol Academy
SUSA FC
Utah Avalanche
Tampa Bay United
Virginia Development Academy
Tennessee Soccer Club
Virginia Union FC
Tulsa Soccer Club
Washington Premier
United Futbol Academy
Wilmington Hammerheads Youth
Utah Avalanche
WNY Flash
Virginia Development Academy
World Class FC
Virginia Union FC
Washington Premier
Wilmington Hammerheads Youth
WNY Flash
World Class FC