ECNL Girls adds three more clubs: Penn Fusion SA, Pipeline SC, PDA South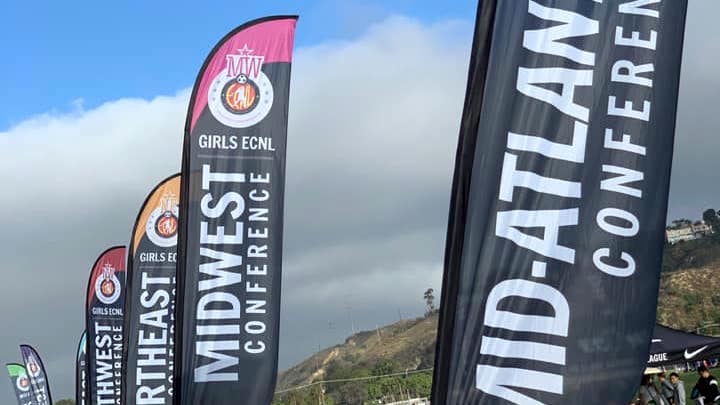 RICHMOND, VA – The Elite Clubs National League Girls has announced the addition of Penn Fusion Soccer Academy, Pipeline Soccer Club and PDA South for the 2020-21 season.
"We are excited to welcome Penn Fusion back to the ECNL Girls, and to add Pipeline and PDA South to the league," said ECNL Girls Commissioner Jen Winnagle. "These clubs will help to improve our competition structure, reduce travel for conference games, and will unify all of the top girls programs in the region in the league."
Since founded in 2009, Penn Fusion SA has placed 255 female players in collegiate programs and 17players have been called into US Youth National Teams.  "For the past ten years at Penn Fusion, we have focused on collegiate player placement and providing a high level competition for our players," said Director Tino Mueller. "As an original member of the ECNL, we are delighted to be back and finally have our boys and girls programs aligned in the same platform. We are truly thankful for this opportunity and look forward to being back on the field for the 2020-21 season."
A highly decorated club within US Youth Soccer competition for the last decade, Pipeline SC has won two USYS National Championships in the past four years, as well as four Regional Championships, and 16 State Championships. "Pipeline Soccer Club is incredibly honored to be a part of the ECNL for the 2020-21 season," said Director Santino Quaranta. "Since its inception, the ECNL has clearly established itself as the premier player development platform in the nation. We are beyond thrilled with the countless opportunities our inclusion will provide for our amazing young women."
PDA South has won 2 NPL National Championships, seen 7 players involved in the US Youth National Teams, and had 2 players drafted into the NWSL in its history.  "We are excited PDA South will have the opportunity to join the ECNL as a new member," said Director Rodney Tarter. "We started PDA South 10 years ago with a goal to play at the highest level in the country.  The ECNL will provide our players a platform to compete and develop against the very best in the United States.  We would like to thank ECNL for this incredible opportunity."
Nearly 90% of ECNL Girls alumni move on to play in college, overwhelmingly dominating the 2019 individual conference honors in the "Power 5" conferences.  In total, over 1,100 ECNL Alums played this year in these five conferences, accounting for more than 62% of all rostered players in the Power 5.
Additional information on participating member clubs for the 2020-21 Season will be released in the coming weeks.