ECNL Boys rosters announced for league's first-ever National Selection Game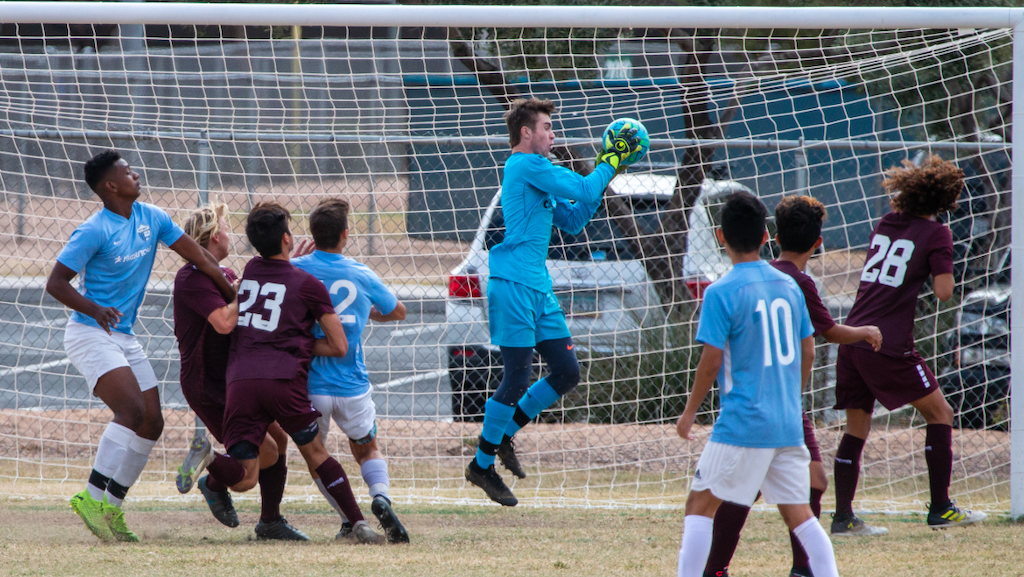 RICHMOND, Va. – The ECNL Boys announced the rosters for the league's first-ever National Selection Game. Taking place at ECNL Arizona, the National Selection Game will feature top players from the U17 and U18/19 age groups, representing nearly 30 clubs.
The ECNL National Selection Game is an "all-star" match that brings some of the best players at each regular season ECNL National Event together for representative competition on the first day of the event. It is just one component of the ECNL National Selection Program, which encompasses all player identification and development programs within the league.
"We are extremely excited for the inaugural National Selection Game at the ECNL Arizona event," said ECNL Boys Commissioner Jason Kutney. "This game is a great opportunity to recognize and celebrate the incredible players we have in this league, and to showcase their talent in front of a large crowd of their club teammates, scouts and spectators. The atmosphere is going to be unparalleled."
Those players competing in the National Selection Game will not suit up for their club on game day to ensure proper rest and preparation. Players were selected for the game by ECNL Player Identification staff through a combination of scouting and recommendations based on performances from the past several months.
Rosters
East
Marco Bottene (Beach FC)
Ryan Burritt (Pateadores)
Bennett Carlson (La Roca)
Mason Dougherty (Seattle United)
Orlando Erazo (Washington Premier)
Omar Figueroa (MVLA)
Alexander Harris (Washington Timbers)
Stanley Kinch (Pride SC)
Connor Lofy (Crossfire Premier)
Landon Longoria (San Antonio City SC)
Ezekiel Lubin (Colorado Rapids)
Nathan Martinez (Houston Dynamo)
Azariel Martinez Sigala (MVLA)
Martin Moran (FC Golden State East)
Jackson Ozburn (Crossfire Premier)
Diego Pena-Salgado (Snohomish United)
Alan Rivera (Lonestar SC South)
Anthony Wilson (San Diego Surf)
Michael Wissman (New Mexico Rush)
West
Cedrick Alexander (Sporting CA Arsenal)
Justin Conyers (LAFC So Cal)
Samir Cuevas (Utah Avalanche)
Jack Flanagan (Pateadores)
Orlando Frias (Lonestar SC South)
Blake Garcia (San Juan SC)
Vicente Garivay (Solar SC)
Eric Howard (Crossfire Premier)
Daniel Kotkosky (Slammers FC)
Siddiq Lezzar (Houston Dynamo)
Christopher Maldonado (Marin FC)
Felix Miranda (Mustang SC)
Tyler Morgan (Albion Hurricanes FC)
Amman Muzaffar (Colorado Rapids)
Luke Noameshie (Sporting Nebraska)
Matthew Ramirez (La Roca)
Oliver Ramirez (Arsenal Colorado)
Eduardo Reyes (FC Golden State West)
Yeider Zuluaga (Pacific Northwest)
To view a full National Selection Game roster, click here.