ECNL Boys Regional League clubs enjoy unique experience at Arizona National Event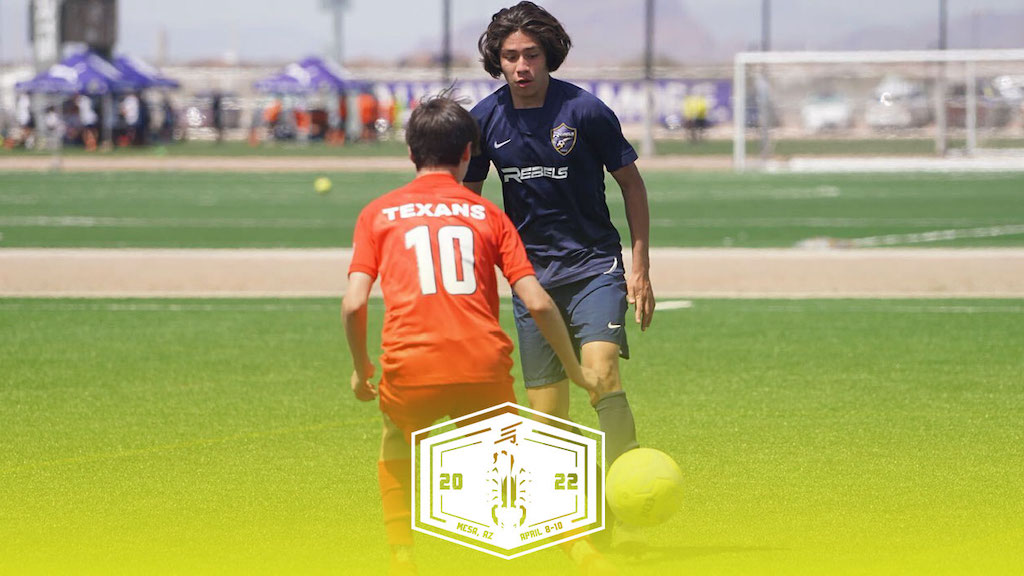 ECNL Arizona was a unique national event for ECNL Boys because the Club Competition and Regional League were playing at the same facility. The showcase was just the second national event for the Regional League as a whole, and the first-ever on the West Coast. And what resulted was an event that the teams that will never forget.
Maryland United flew from the East Coast to Phoenix to participate in the event, namely because of the challenges it would present the club. Being able to face off against clubs from the other side of the country and battle against different playing styles is a huge opportunity for the club.
"It's been an amazing experience," said Bob Thomas, Maryland United U18/19 Head Coach. "Wherever we travel for ECNL has been a very enjoyable experience for our guys."
Walking into the facilities though, Thomas and the rest of his team knew it was going to be an incredible experience for the club.
"It's been very rewarding to come out here to see this facility and the teams, the level of competition and how professional this is all set up," Thomas said.
Maryland United made the most of its time at ECNL Arizona. The team earned back-to-back wins in the first two days of the event and closed out the showcase against a very competitive West Coast FC club. And not only were they able to face competition from clear across the country, but they were also able to do so with plenty of college coaches in attendance.
"ECNL has been great for us and our players for collegiate exposure," Thomas said. "Just in terms of just the overall atmosphere, they have loved it. Of course, winning plays into that too, so the boys are flying high right now. But it doesn't get better than this. This event gives you a very professional feel, and the boys are playing into that. They love it, it feels big to them."
Echoing that sentiment is Rebels SC U16 Head Coach Gabriel Gamboa. ECNL Arizona was his club's first Regional League national event, and they too were blown away by what they saw on and off the field.
"This event has been exceptional for us," Gamboa said. "This is our first one and you couldn't ask for a more elite event. The competition level, it's been amazing."
Rebels opened up the weekend with a match against the hometown club Arizona Arsenal, then followed it up with a game against Dallas Texans before playing FC Golden State West Sunday morning. All three teams from different conferences, giving his club new looks and forcing them to learn on the fly. And in terms of teachable moments, ECNL Arizona was a huge success.
"The bottom line for me and our club is we're trying to make smarter players," Gamboa said. "We want to get them to understand what they need to do, because they may not have me as a coach in the future. So they need that growth, especially when they get into college and play at that next level. That next step is imperative. So coming in here and being able to face clubs from Texas, Arizona and Northern California, it's always fun."
While coaches look at national events as ways to build up players and continue their growth, the players themselves enjoy playing as much soccer as they can while doing so with their teammates. But it's also a culmination of what they've done in the regular season to reach this point and to show what the possibilities can be if they continue to put in the effort on and off the field.
"This is something they've all been working for," Gamboa said. "Being here, walking into the facility and seeing the presentation, it gives it an official, emotional feel to the event. I think every boy should be able to experience that. It's beyond exciting to see that and to have the understanding of all the hard work that goes into reaching this point."