ECNL Boys Atlanta National Event hosting U12-U14 teams this weekend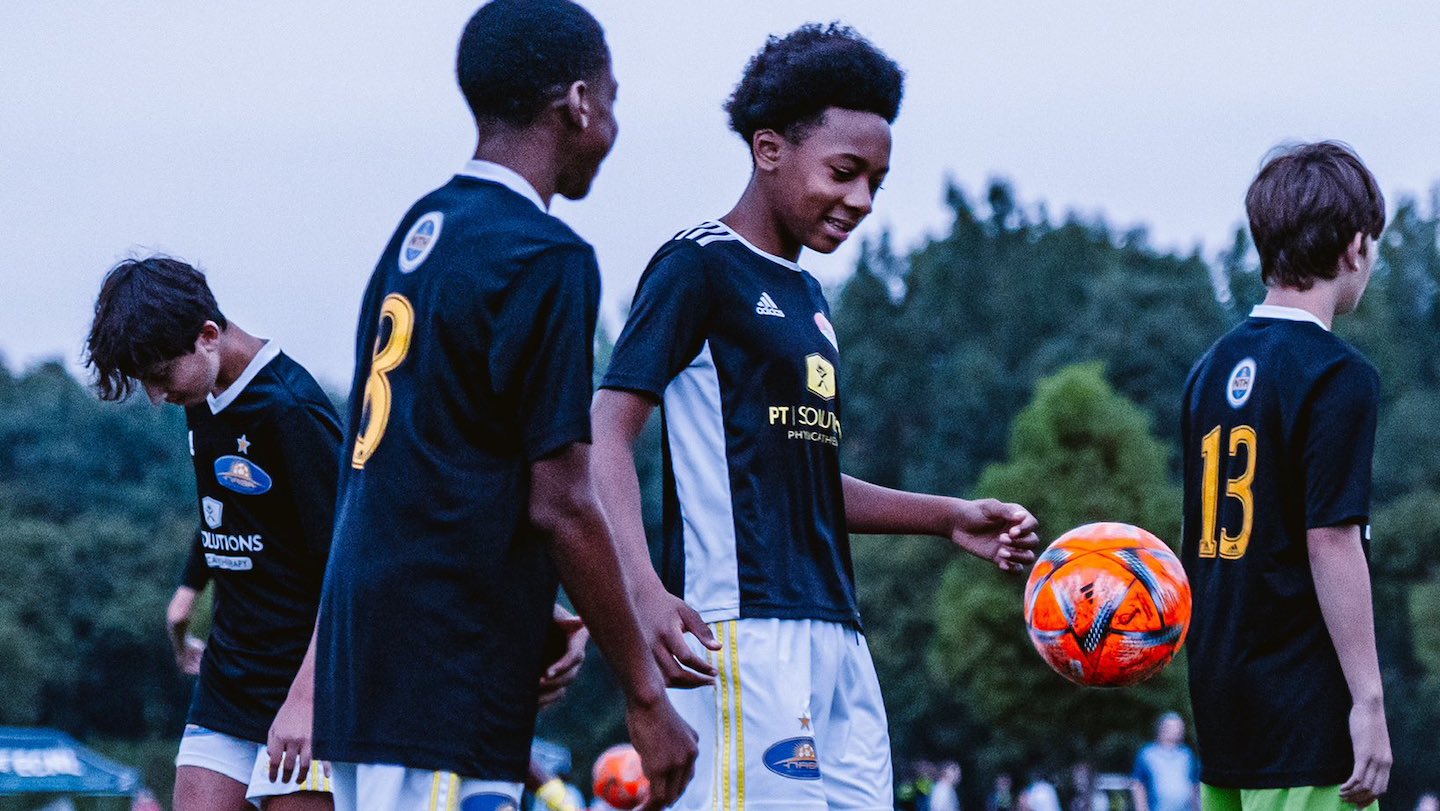 The 2023-24 ECNL National Event schedule gets underway this weekend with ECNL Atlanta (Sep. 15-17) at Georgia Soccer Park in East Point, GA. This weekend marks the first time this season that ECNL teams will travel outside their Conferences to take on competition from around the country.
The event will have teams from U12-U14, with the U12 and U13 age groups making their first ever appearance in ECNL National Event play. More than 20 clubs and 60 teams will compete over three days at the first ECNL event of the season.
Check out all the information below to learn everything you need to know about the event.
Schedule: Every team is guaranteed three games in three days, playing competition of similar levels from outside of their Conference. U12 teams will play two games on Saturday and one on Sunday. Click here, or check the revamped ECNL app for the complete schedule.
Full Team List: Teams from five different ECNL Boys Conferences are represented. See every team that will be competing at ECNL Atlanta here.
Final Four: After advancing all the way to the semifinals in the U13 age group at the ECNL Boys National Finals, NCFC Youth Academy looks to build on their success from last season. This weekend at the U14 age group, they take on UFA, GSA and Concorde Fire Platinum, all of whom qualified for the ECNL Boys National Playoffs last season.
Sweet 16: Concorde Fire Platinum advanced all the way to the Round of 16 this summer at the ECNL Boys National Playoffs, and have hopes of going one step further and making it to the ECNL Boys National Finals this season. They take on Charlotte Independence Academy, Baltimore Celtic, and last year's semifinalists NCFC Youth Academy this weekend.
More Information: To view the address for the complex, parking and more ECNL Atlanta information, click here.
| | | |
| --- | --- | --- |
| U12 | U13 | U14 |
| Alabama FC | Alabama FC | Alabama FC |
| Atlanta Fire | Atlanta Fire | Atlanta Fire |
| Charlotte Independence Academy Blue | Baltimore Celtic | Baltimore Celtic |
| Charlotte Independence Academy Tan | Carolina Elite Soccer Academy | Carolina Elite Soccer Academy |
| Charlotte SA Academy Blue | Charlotte Independence Academy | Charlotte Independence Academy |
| Charlotte SA Academy White | Chattanooga Red Wolves | Chattanooga Red Wolves |
| Chattanooga Red Wolves | Concorde Fire Platinum | Concorde Fire Platinum |
| Concorde Fire Platinum | Concorde Fire Premier | Concorde Fire Premier |
| Concorde Fire Premier | FC Stars | FC Stars |
| FC Alliance | Florida Elite Soccer Academy | Florida Elite Soccer Academy |
| FC Stars | Florida Kraze | Florida Kraze |
| Florida Kraze | Florida Premier FC | Florida Premier FC |
| Florida Premier FC | GSA | GSA |
| GSA | NCFC Youth Academy | HEX FC |
| NTH NASA | NTH NASA | NCFC Youth Academy |
| Parkland Soccer Club | Pipeline SC | NTH NASA |
| STA | RISE SC | Parkland Soccer Club |
| United Futbol Academy | Solar Soccer Club | Pipeline SC |
| | STA | RISE SC |
| | United Futbol Academy | Solar Soccer Club |
| | | STA |
| | | United Futbol Academy |