US Club Soccer announces dates and locations for 2024 National Cup series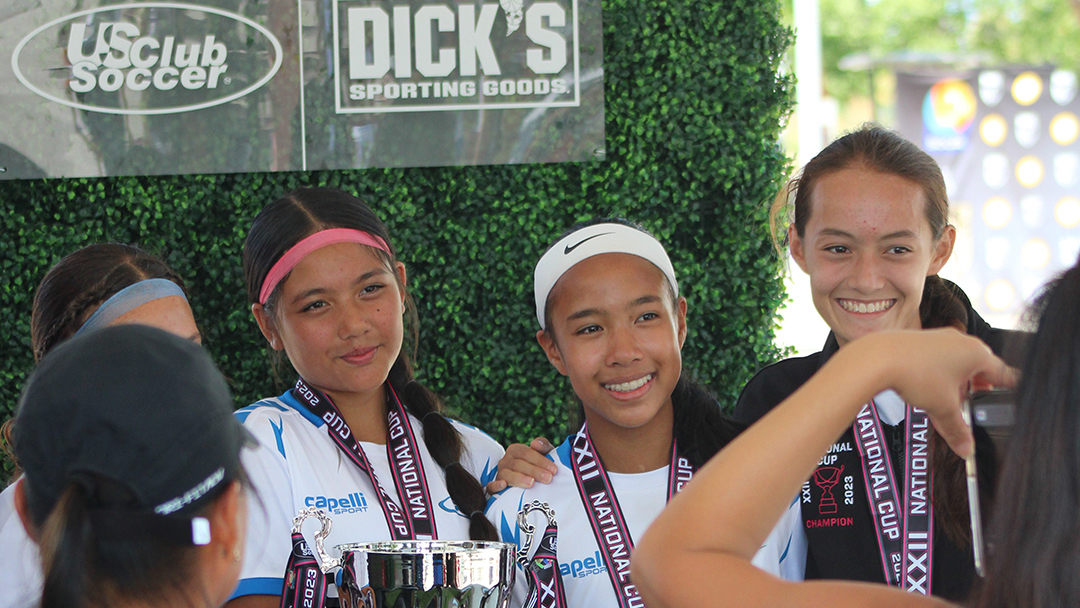 CHARLESTON, S.C. – The National Cup, US Club Soccer's longest running competition, returns next summer for its 23rd edition. National Cup XXIII Regionals will take place in June, and the National Cup XXIII Finals spans July 18-25 in Denver, Colorado.
State cups, hosted by member leagues and partners around the country, also play into the annual National Cup format, as they offer qualifying pathways to Regionals and Finals. Those state championship competitions take place in the fall and/or spring, depending on local scheduling accommodations.
The National Cup Finals will again stagger its play dates between boys and girls teams to accommodate the large tournament field. The boys competition is July 18-22, and the girls play July 21-25. DICK'S Sporting Goods Park has hosted US Club Soccer members competing for championships – including the National Cup Finals and NPL Finals – since 2019. The complex features 25 fields, including two turf. It serves as the home of Major League Soccer's Colorado Rapids.
Registration for all 2024 National Cup Regionals will open Jan. 8, and teams will be accepted on a first-come, first-served basis. Regionals are open to U-13 through U-18/19 boys and girls age groups. The competition series features Super Group (most competitive) and Premier Group divisions. Champions from regionals and qualifying state cups advance to the National Cup Finals.
Because many state cup competitions are held prior to Regionals, state cup participating teams may also decide to compete in the Regional closest to them for a second chance at qualifying to the National Cup Finals, should they not earn direct advancement through their respective state cup.
2024 National Cup Regionals
Tulsa, OK
Mohawk Sports Complex

Chicago, IL
Waukegan Sports Park / Libertyville Township Soccer Complex

Bermuda Run, NC
Truist Sports Park

Temecula, CA

Galway Downs Soccer Complex