ECNL Boys announces three additions to Midwest Conference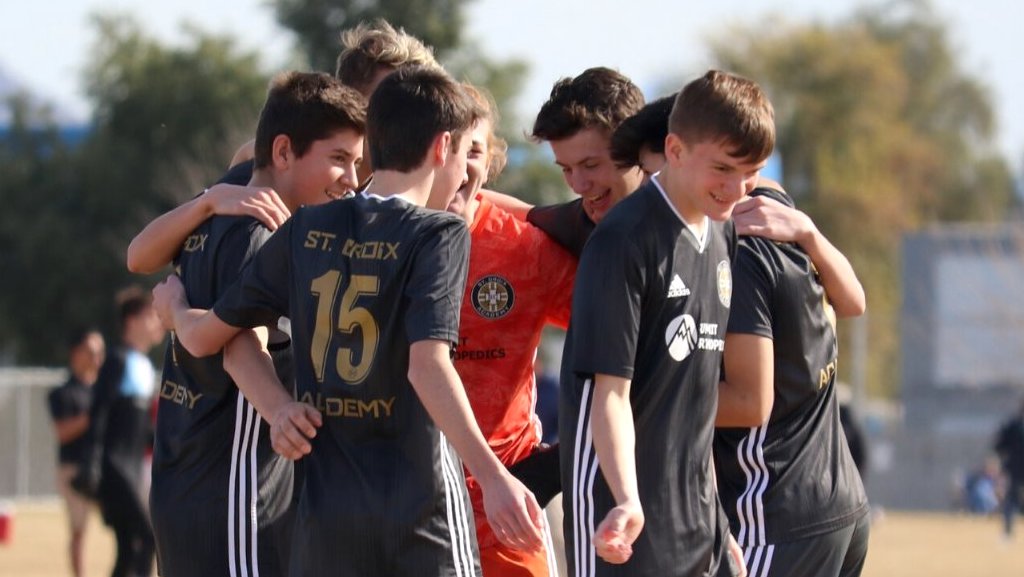 RICHMOND, VA – The ECNL Boys announced that Indiana Elite (IN), Nationals SC (MI) and St. Croix SC (MN) will join the league for the 2021-22 season.
The addition of these three clubs will elevate the competition level within the growing Midwest Conference while also further strengthening its geographical footprint.
"The addition of Indiana Elite, Nationals, and St. Croix marks a clear step forward in heightening competition in an already strong conference, as well as in our league's commitment to act on lessons learned through this pandemic," said ECNL Boys Commissioner Jason Kutney.  "Welcoming the top teams from these high-level clubs will raise the competitive level of the conference, improve its overall structure and further strengthen the presence of ECNL Boys in this particular region of the country."
Indiana Elite
Crown Point, IN
Indiana Elite was founded in 2006 and quickly established itself as one of the largest and most successful clubs in Northwest Indiana. Since 2006, Indiana Elite has grown to more than 350 athletes ranging from U8 to U20 age groups. With the goal to develop the complete athlete both on and off the field, Indiana Elite offers tools to every member that provide unique opportunities to achieve whatever goals they set for themselves, from training to educational programs such as tutoring, college prep testing and scholarships.
"Indiana Elite FC is honored to join the ECNL for the 2021-22 season," said Novi Marojevic, Boys Director of Coaching. "We are grateful to have so many new opportunities for our players to compete and be recognized on a national platform, and to be challenged by competing with the best teams in the country. ECNL's player-centered programming is not only innovative, but provides a well-rounded individual experience that unleashes each athlete's full potential in their personal and collective pursuit of excellence on the field."
Nationals SC
Detroit, MI
Nationals SC is a dynamic Michigan-based soccer club that was created in 2016 through the merger of Waza FC East and Premier Soccer Group – two of the most successful youth soccer organizations in the state. Nationals' mission is to develop youth soccer players that are highly valued for club, high school, collegiate, professional, and national team programs. With more than 4,000 players across more than 250 teams, Nationals believes it is essential to deliver dynamic and evolving soccer experiences which directly benefit each player and their family, team, club and community through large player pools, playing opportunities for all athletes, access to the best leagues in the country and the highest quality of training.
"Nationals is both honored and excited to join the ECNL Boys platform," said Jeremy Harkins, Nationals Executive Director. "This league will be a great opportunity for our players to be challenged and showcased beside many of the top clubs in the country. We look forward to embracing this tremendous opportunity!"
St. Croix SC
Stillwater, MN
St. Croix Soccer Club was established in 1983 with the goal to introduce the game of soccer to athletes of all ages and skill levels with the purpose of providing the opportunity for each player to develop to their full potential. With core values of integrity, leadership, perseverance, respect and teamwork, St. Croix enhances self-esteem, promotes self-confidence and cultivates a lifelong passion for the game of soccer for all ages.
"Founded in 1983, St. Croix Soccer Club has earned and prides itself on a reputation as a high-performance, player-centered club," said Nathan Klonecki, St. Croix SC Executive Director.  "Our players and staff are excited to join the many clubs in the ECNL community that share our values and we look forward to the superior development and competitive environments for which ECNL is well-known."