ECNL Boys All-America Teams announced for 2020-21 season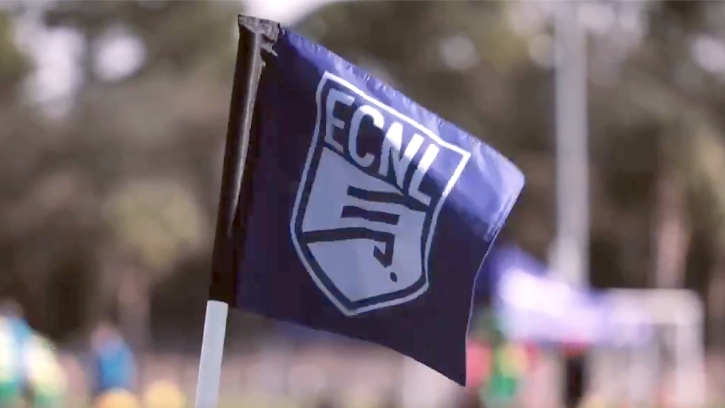 RICHMOND, Va. – The ECNL Boys announced the 2020-21 ECNL All-America Teams for the U15-19 age groups, capping off a year of unprecedented success in the league.
In addition to the ECNL All-America Teams, the league also announced Andrew Bowick (U15 CESA), Guy Michaeli (U16 Dallas Texans Academy), Tom Coughlin (U17 Eclipse Select SC) and Joey Skinner (U18/19 Charlotte Independence Pro) as the overall Players of the Year for the 2020-21 campaign in their respective age groups.
"Congratulations to every athlete named to the ECNL Boys All-America Teams, and a special congratulations to Andrew, Guy, Tom and Joey for being recognized as the league's overall Player of the Year in their age groups," said ECNL Boys Commissioner Jason Kutney. "Receiving these awards is an incredible achievement, especially given the level of talent and play in the league. With more than 130 clubs in the league this past season, these players have been recognized from a pool of more than 15,000 athletes in the ECNL Club Competition. They are the best of the best and we are excited to honor their efforts throughout the season."
The All-America Team for each age group consists of 15 players, representing every ECNL Boys conference. These players were selected through a recommendation and voting process that involved representatives from every member club in each of the ECNL Boys' 10 conferences.
The players selected for the ECNL All-America Teams and Player of the Year are listed below.
U15
William Zelaya (Albertson SUSA)
Andrew Bowick (CESA)
Juan Martinez (CESA)
Caleb Roberson (Concorde Fire Platinum)
Kaloyan Iliev (Crossfire Premier)
Aron John (CSA Academy)
Townsend Noonkester (CSA Academy)
Patrick Bohan (Eclipse Select SC)
Cristian Denegri (Florida Elite SA)
Malcolm Zalayet (Marin FC)
Eli Berry (OK Energy)
Nico Ruiz (Pateadores)
Ed Smith (Pipeline SC)
Peter Eugenio (Real Colorado)
Benjamin Norris (San Diego Surf)
U15 Player of the Year: Andrew Bowick (CESA)
U16
Sebastian Ramirez (CESA)
Amman Muzaffar (Colorado Rapids)
Ben Ashtar (Concorde Fire Platinum)
Connor Lofy (Crossfire Premier)
Guy Michaeli (Dallas Texans Academy)
Edward Garcia (FC Dallas)
Brentell Handley (FC Wisconsin)
Tyler Zenczak (Florida West)
Lucas Almeida (FSA FC)
Alex Kron (Louisville City)
Hakim Karamoko (Manhattan SC)
Gabe Cox (Richmond United)
Ryan Townhill (San Diego Surf)
Erick Villasenor (Santa Clara Sporting)
TJ Hastings (Sporting Delaware)
U16 Player of the Year: Guy Michaeli (Dallas Texans Academy)
U17
Matthew Webb (Atlanta Fire)
Patrick Cayelli (CESA)
James Kelly (Charlotte SA)
Tye Barton (Del Mar Sharks)
Tom Coughlin (Eclipse Select SC)
Lorenzo Amaral (Florida Kraze)
Luke Hanna (Lonestar SC South)
Alan Rivera (Lonestar SC South)
Colin Hughes (NEFC)
Mike Wissman (New Mexico Rush SC)
Damian Segura (NTH-NASA)
Jacob Murrell (Pipeline SC)
Elijah Zelkind (San Diego Surf)
Diego Angelina (San Juan SC)
Orlando Erazo (Washington Premier)
U17 Player of the Year: Tom Coughlin (Eclipse Select SC)
U18/19
Daniel Kutsch (Alabama FC)
Kome Ubogu (Alabama FC)
Oliver Ramirez (Arsenal Colorado)
Joey Skinner (Charlotte Independence Pro)
Roman Torres (FC Dallas)
Vincent Bennage (FC Wisconsin)
Alex Barnett (Florida Elite)
John Murphy (FSA FC)
AJ Francois (Lonestar SC South)
Marvin Koceku (Manhattan SC)
Sean Sent (Pacific Northwest SC)
Eryk Dymora (PDA)
Damian Gallegos (Richmond United)
Nikhil Sonthalia (San Diego Surf)
Tamba Mattia (Santa Clara Sporting)
U18/19 Player of the Year: Joey Skinner (Charlotte Independence Pro)